In conjunction with Soka Gakkai Malaysia's Month of Sustainable Development in April this year, the "Seeds of Hope and Action: Making the SDGs a Reality" (SoHA) exhibition was held at the Chang Feng Hall in SGM Culture Centre, Cheras from 1-16 April 2023.
Consisting of 25 panels in the English, Bahasa Malaysia and Chinese languages, the exhibition stressed on our interconnectedness with all life forms and presents a positive vision for sustainable living that contributes to the realisation of the Sustainable Development Goals (SDGs).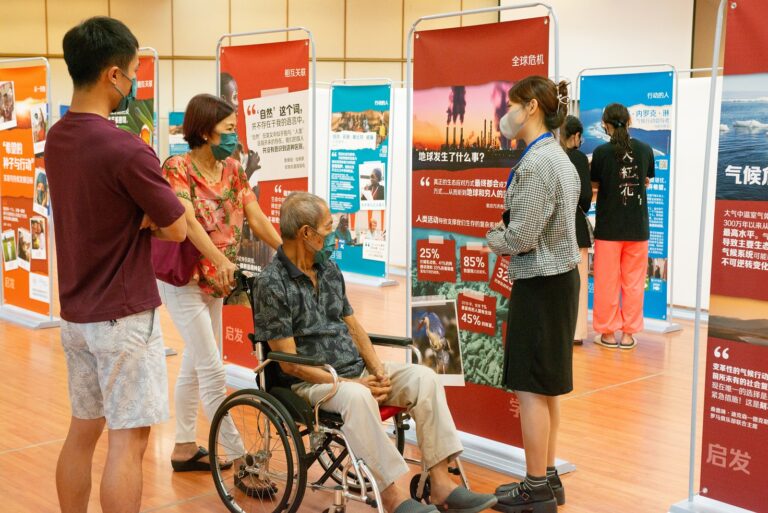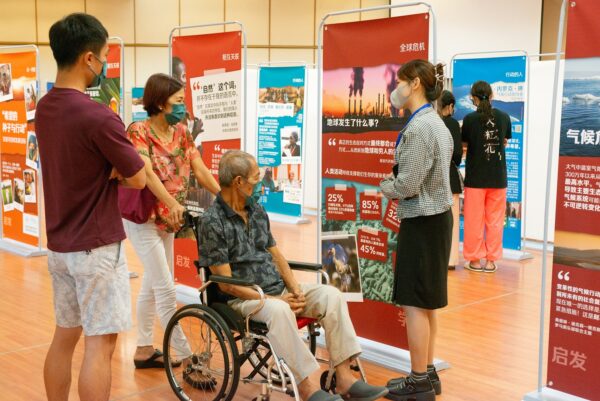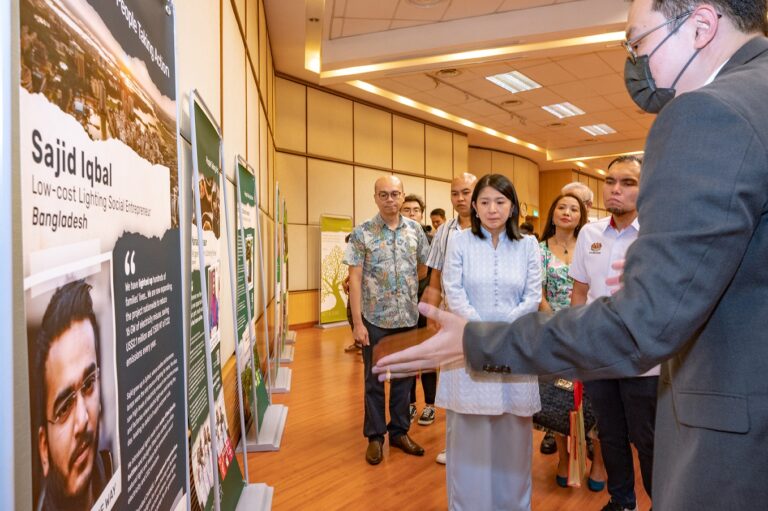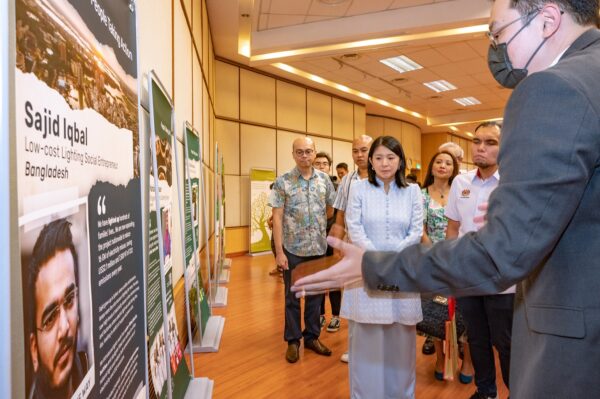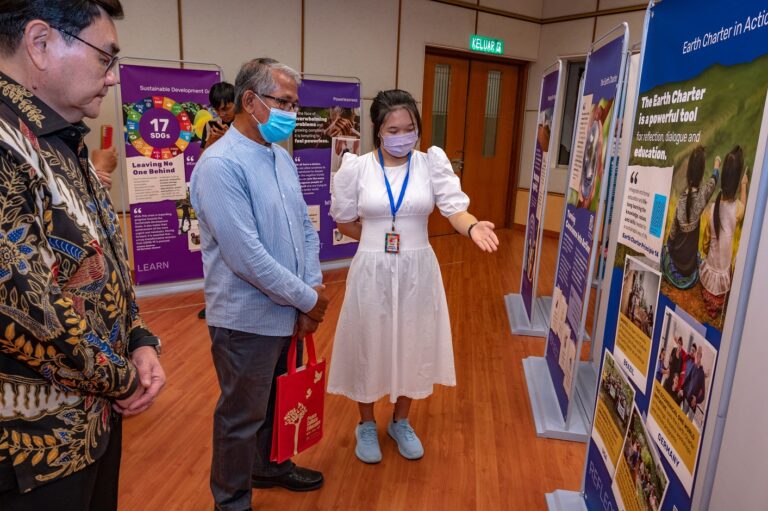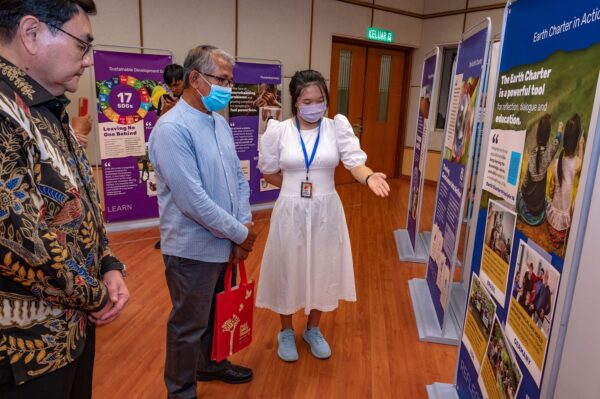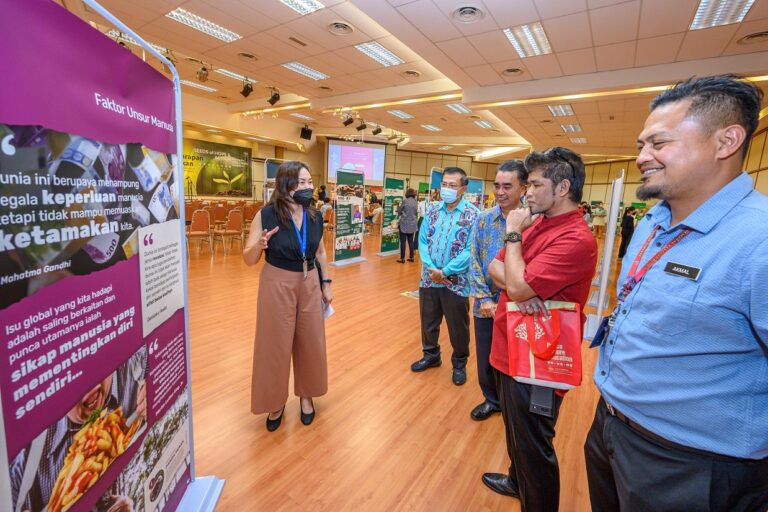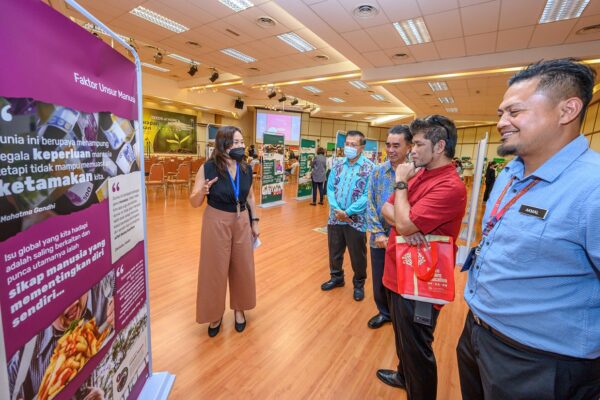 In his welcoming remarks, General Director Koh Sia Feai brought the audience's attention to the fact that humankind, out of greed, has given a lot of harm to mother Earth resulting in pollution, deforestation, loss of bio-diversity, global warming and a hole in the ozone layer. He exhorted the audience to take action to arrest the damages before it is too late. Mr Koh also emphasised that "each of us has a crucial role to play in saving mother Earth and protecting nature," starting by transforming ourselves.
| | |
| --- | --- |
| Welcoming remarks by SGM General Director Koh Sia Feai | Keynote address by YB Yeo Bee Yin |
| | |
The ceremony was graced by the presence of guest of honour, YB Yeo Bee Yin, former minister of Energy, Science, Technology, Environment and Climate Change who officiated the exhibition. After commending SGM on such efforts, YB Yeo asserted that recently, effects of climate change and extreme weather are happening more frequently and would go on to affect the water supply, food supply chain, equality and other aspects of life.
YB Yeo also spoke about turning crises into opportunities, saving more money for the people, better education and creating more jobs, citing the use of taping solar energy as one of the examples. She wished the exhibition a great success and hoped that through SoHA exhibition, "a new generation of leaders will be inspired do something innovatively and creatively for the environment and world peace, which is very important."
| | |
| --- | --- |
| YB Yeo and Mr Koh planted sunflower seeds in pots onstage | "Kloth Cares Bin" |
| | |
To mark the occasion, YB Yeo and Mr Koh planted sunflower seeds in pots onstage. Also present were Bangi MP Syahredzan Johan and Dusun Tua assemblyman Edry Faizal Eddy Yusof. The SoHA exhibition was viewed by over 2,000 visitors.
Apart from the exhibition, various related activities were also organised which included a blood donation campaign, setting up a "Kloth Cares Bin" at the culture centre from 1 April-30 June and a talk by Kloth marketing and communications assistant manager on 16 April titled "Keep Fabrics Out of the Landfills." Similar exhibitions would be held in education institutions and in other states soon.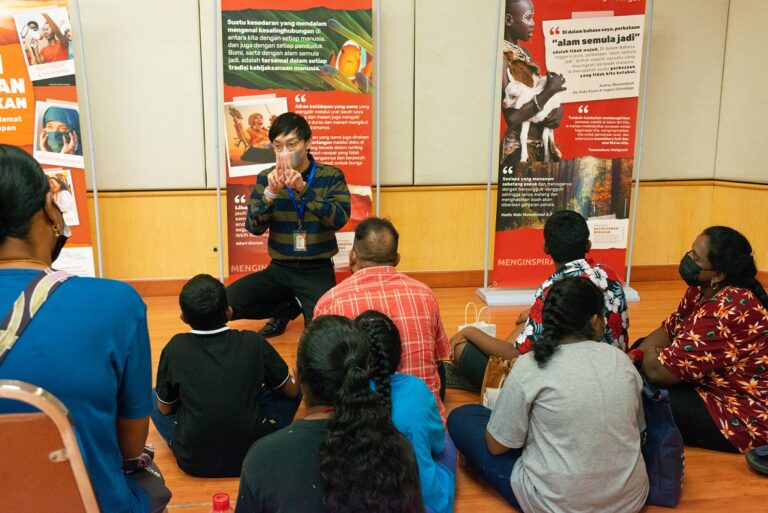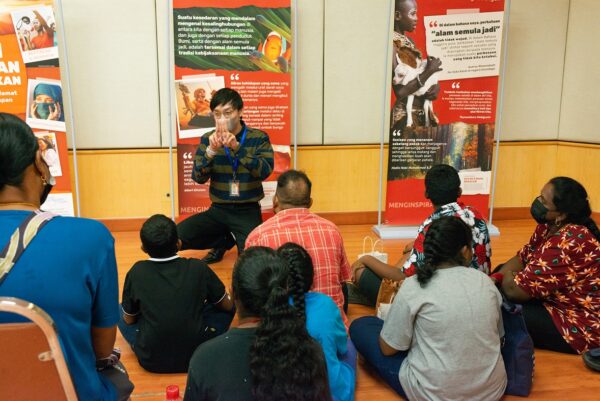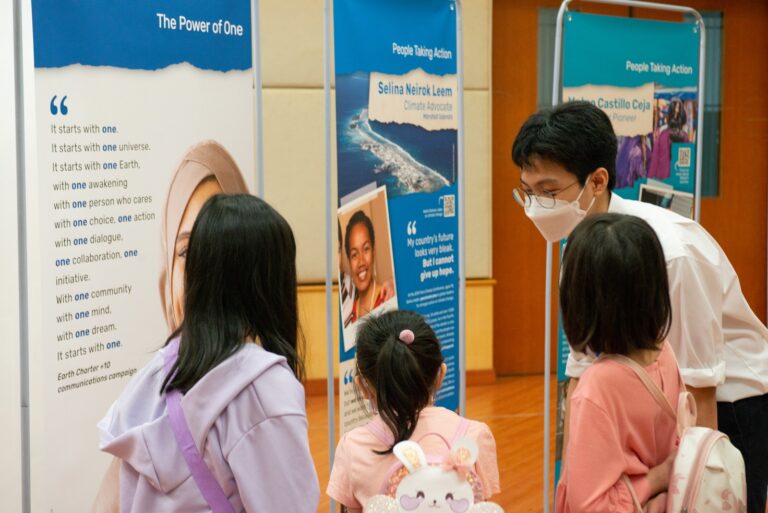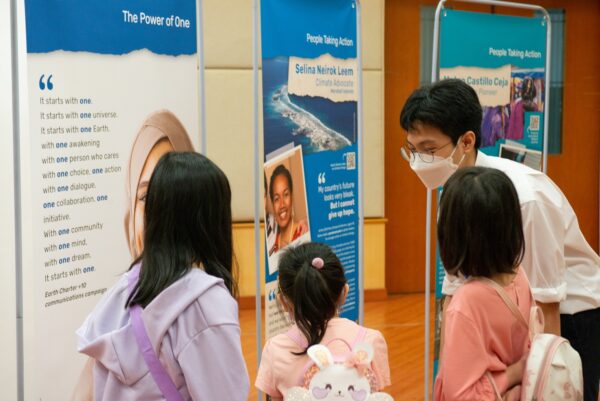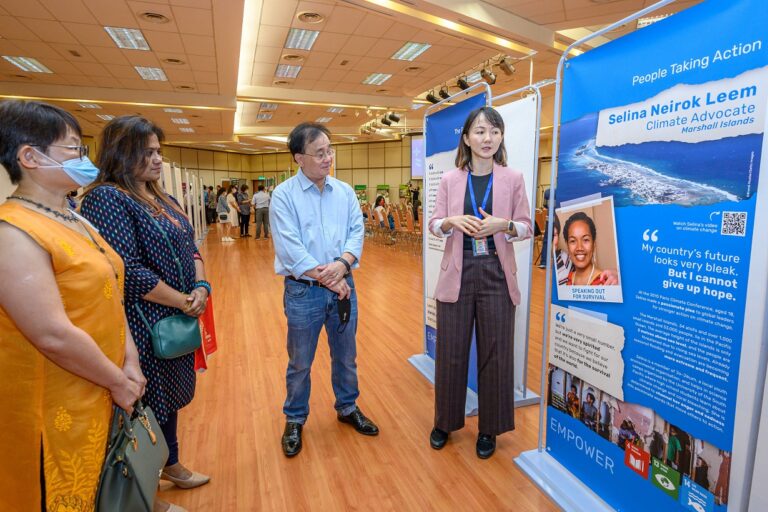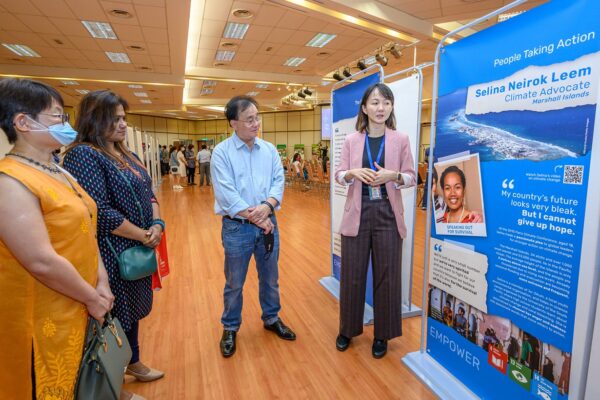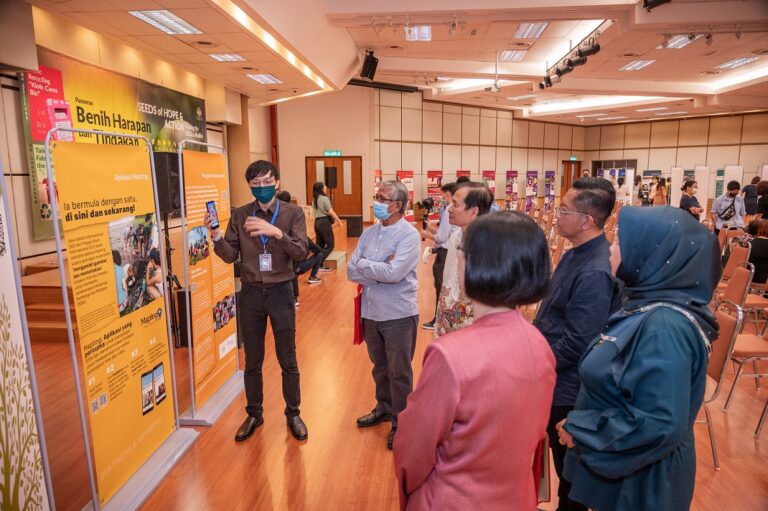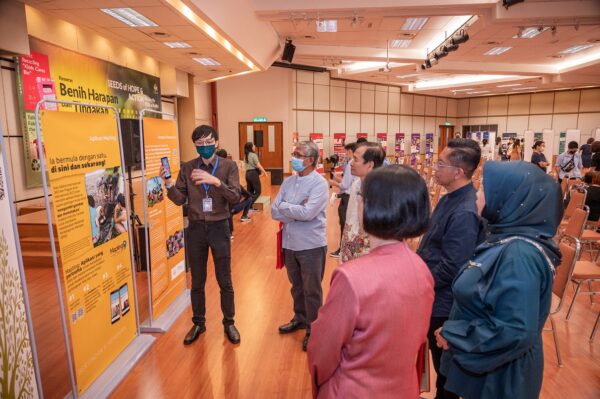 Some visitors have left feedbacks after viewing the exhibition. Chiam Yit Cheah from Selangor will "reduce the use of plastic bags, continue doing recycling and educating the next generation" while Eddie Lim from Bandar Sunway will "be more conscious about the environment and take steps to improve it." Adeline Tay from Puchong is determined to learn more about the SDGs, take note of the problems highlighted and share these goals with her friends. Others have written that they will plant more trees, reduce waste and tell more friends about peace.