The promotion of human dignity and ultimate equality continues an effort—ongoing since Shakyamuni's times—to overcome the deep-seated and destructive nature of egotism that erodes human life and society. Today, the members of the Soka Gakkai, based on the teachings of Nichiren, have inherited this mission. Their task is, in short, the realization of a new humanism—the pursuit of happiness for both self and others, where trust, value creation and harmony are key.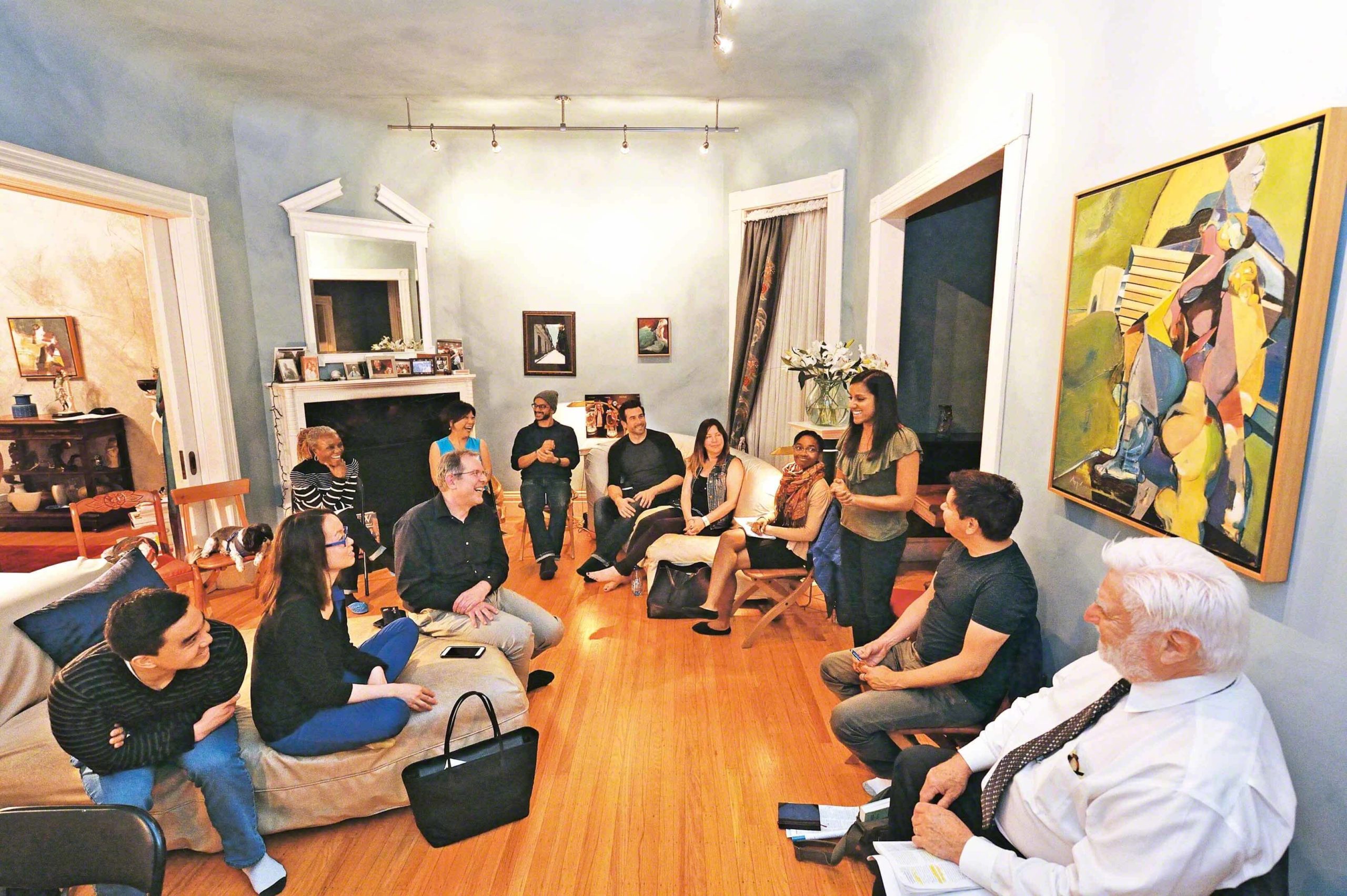 Through their daily Buddhist practice, people are able to challenge various obstacles, reflect deeply on themselves and draw forth both hope and a spirit of challenge and courage. They are also able to embrace values firmly grounded in humanity and construct a rich personality. Soka Gakkai members call this process of inner-motivated change, "human revolution."
The practice of Nichiren Buddhism concerns itself with realizing one's inherent potential and fulfilling one's responsibility to the fullest, whether in the home, community or workplace. It is also about contributing to solving the various problems facing the world.
Soka Gakkai members around the world are committed to promoting peace, respecting human rights, and raising awareness on environmental issues, motivated by Nichiren's vision of "rissho ankoku"—the achievement of a peaceful society rooted in respect for the dignity of life. They believe that "kosen-rufu," the spread of the life-affirming philosophy of Buddhism, creates the basis for such a society.
The Soka Gakkai is an organisation dedicated to revitalizing the legacy of Buddhist humanism, at the core of which are belief in the Buddha nature and compassionate action to reveal that nature. This is a legacy inherited from Shakyamuni and passed down by Nichiren.
Regarding it as the essence of Buddhism, the Soka Gakkai aims to transmit this tradition and spirit in contemporary society and onward into the future.