Soka Gakkai is a global community-based Buddhist organisation that promotes peace, culture and education centred on respect for dignity as a form of life. Its members study and put into practise the humanistic philosophy of Nichiren Buddhism.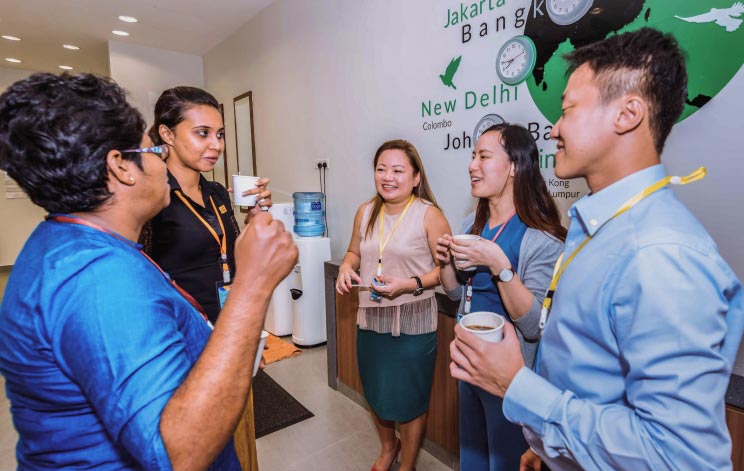 Individual Soka Gakkai members strive to actualise their inherent potential while contributing to their local communities and responding to the shared issues facing humankind.
The conviction that individual happiness and the realisation of peace are inextricably linked is central to the Soka Gakkai, as is a commitment to dialogue and nonviolence.
Lives of the
Founding Presidents
The first three presidents of the Soka Gakkai—Tsunesaburo Makiguchi, Josei Toda and Daisaku Ikeda—are known as the founding presidents and are the mentors of the organisation.
There are Soka Gakkai members in 192 countries and territories, with 90 registered constituent organisations. Each local organisation carries out activities in the spirit of respecting cultural diversity while following a common daily Buddhist practise.
Significant dates in the history of the Soka Gakkai that are commemorated by Soka Gakkai members around the world.