SGM and South Seas Society co-organised a book launching ceremony of The Complete Works of Hsu Yun-Tsiao on 18 June—his 118th posthumous birthday. With the support of Ee Hoe Hean Club, the ceremony was held at the National Library of Singapore, with live streaming broadcast on Facebook.
As one of the founders of South Seas Society, Hsu Yun-Tsiao was known as a prominent scholar and master of Southeast Asian studies. He travelled from Jiangsu province of China when he was 26 years old, dedicating himself to academic research on Singapore, Malaysia and Southeast Asia for a remarkable half-century until his passing at the age of 76.
SGM spent 17 years compiling Hsu's works from all over the world, finally presenting the Complete Works in eight volumes in 23 books in Singapore—the land of his academic achievements. It is of great significance to introduce the books to Singaporeans.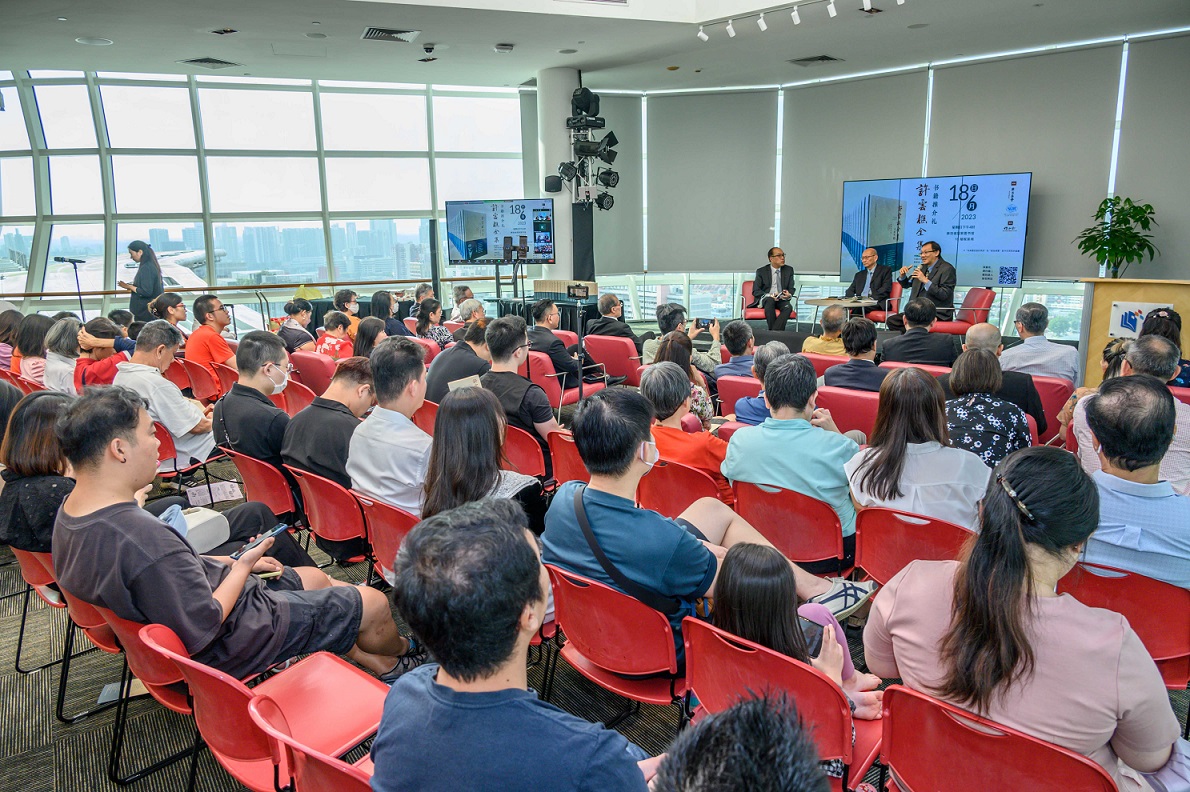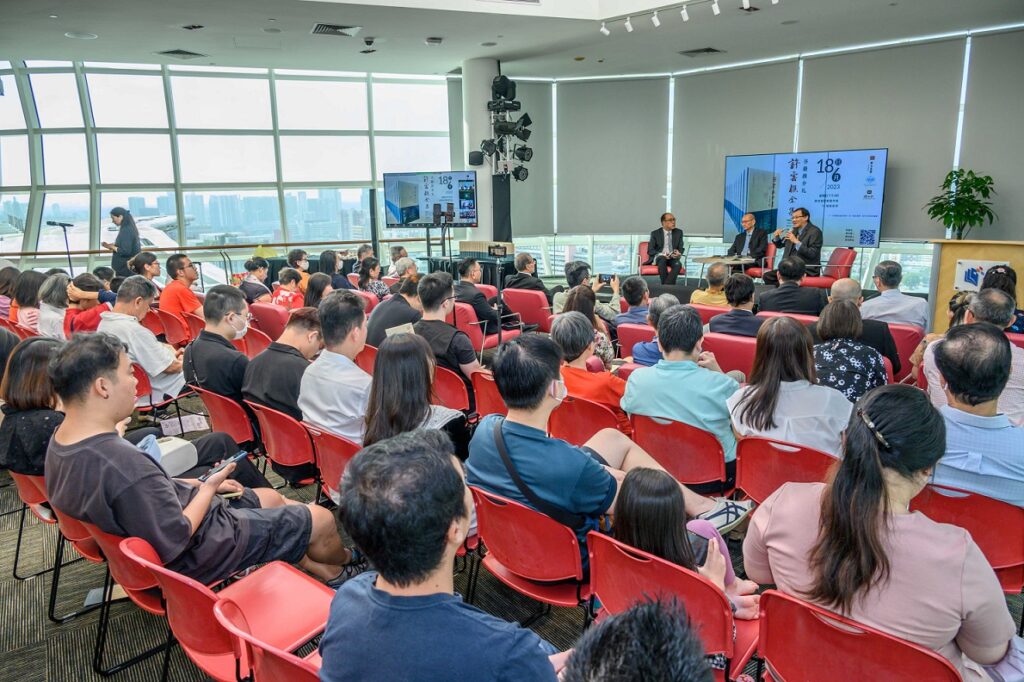 In his speech, the President of South Seas Society Koh Chin Yee said that Hsu, being one of the "Three Giants of Nanyang Studies," spearheaded Chinese research in Mandarin and witnessed the developments of Chinese culture in Southeast Asia. Koh invited the participants to browse through the Complete Works displayed in the library to explore its rich content.
SGM vice-general director Johnny Ng shared the origins and process of the publication. He expressed his hope that the Complete Works, aimed to serve society and contribute towards the construction of culture, would be of meaningful presence to Singapore's cultural and historical development.
Koh also moderated a dialogue session with Assoc Prof Lew Bon Hoi from New Era University College and Prof Kua Bak Lim, the research committee chairman of Singapore Federation of Chinese Clan Associations.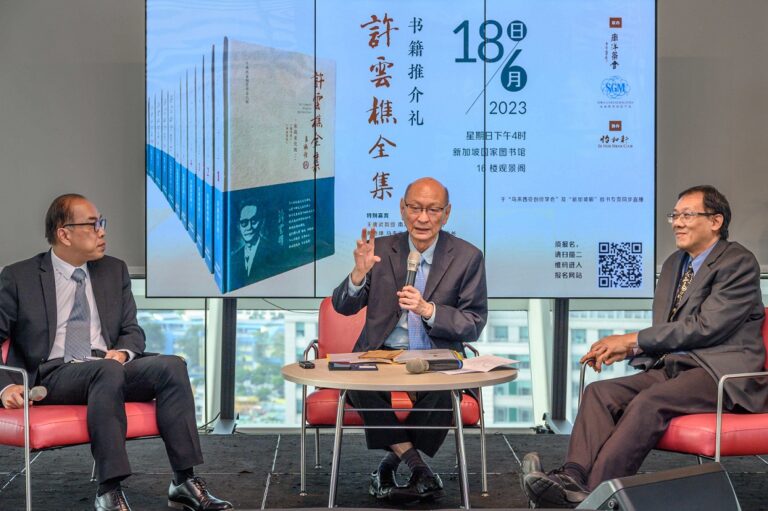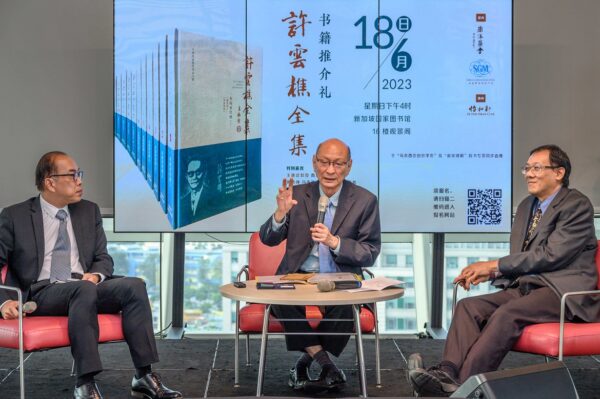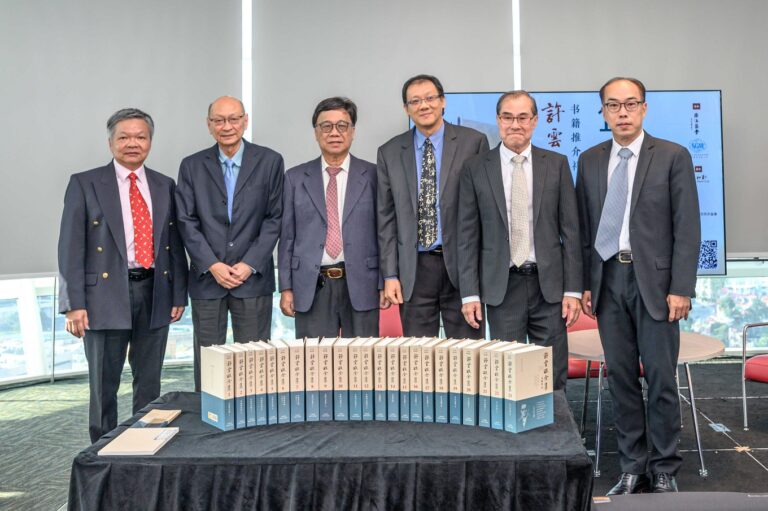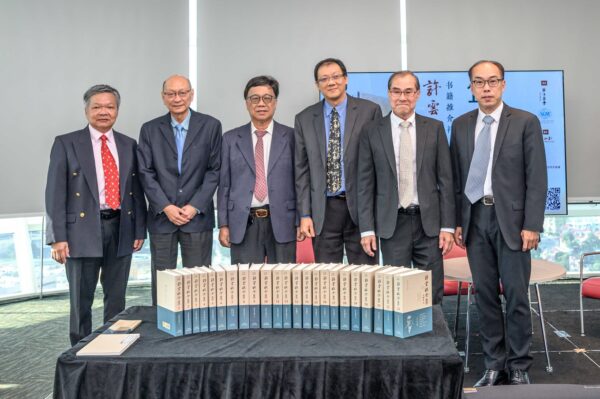 As the associate editor of the Complete Works, Assoc Prof Lew shared the challenges faced during the editing process. Meanwhile, Prof Kua talked about how his academic journey was inspired and influenced by Hsu, and showcased a film featuring diary entries that were not included in the Complete Works.
Seventy-seven individuals participated in the ceremony, including executive advisor of Ee Hoe Hean Club Lim Chin Joo, senior reference librarian of National Library of Singapore Ang Seow Leng, culture lovers from academic and educational circles, Hsu's family members as well as the public.
Press Conference on Launching The Complete Works of Hsu Yun-Tsiao
On 3 June, SGM and South Seas Society held a conference titled "The Academic Contributions of Hsu Yun-Tsiao, A Scholar of Nanyang History," serving as a prelude to the book launching ceremony on 18 June, attended by some 50 participants. Held at the SPH News Centre Auditorium in Singapore, the conference was organised in conjunction with the City Reading Festival.
Koh hosted the conference during which Assoc Prof Lew shared the process of editing the Complete Works while Head of the SGM Publications Department, Chia Kok Peng, also shared how SGM embarked on its publication journey and the reasons behind it.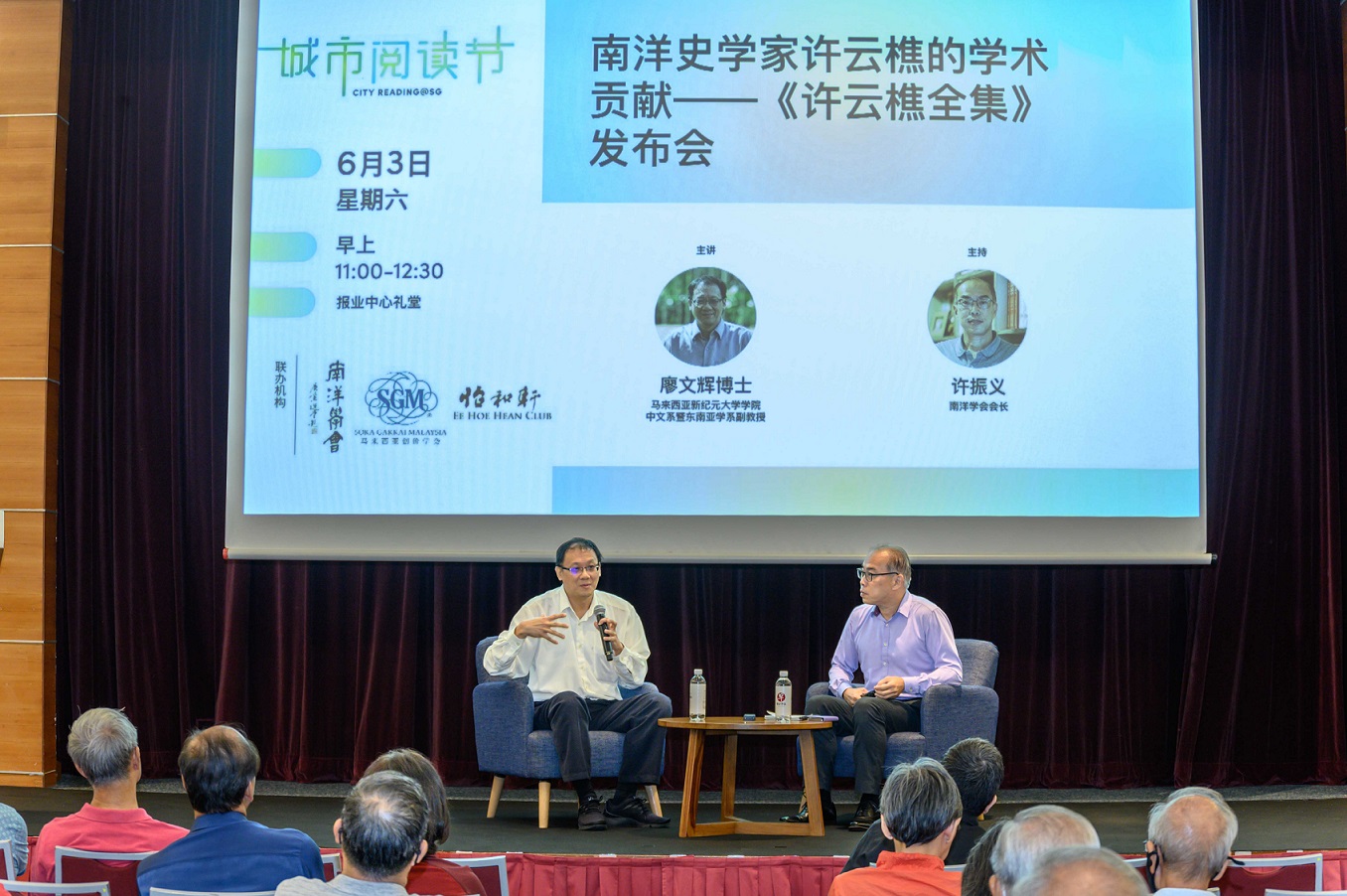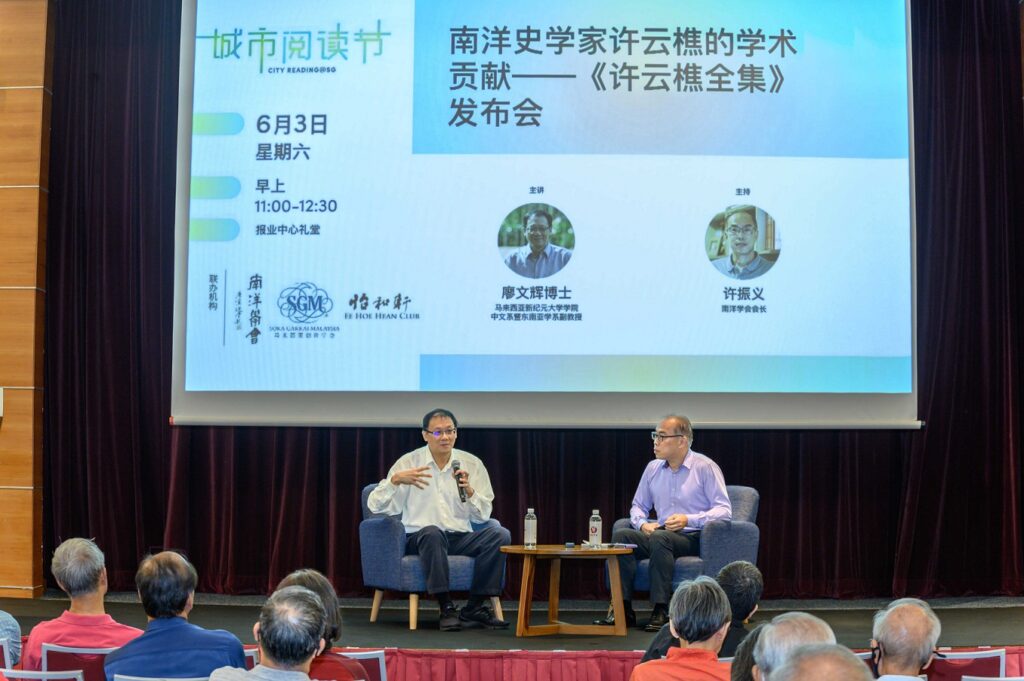 Impression
Koh Chin Yee
President, South Seas Society
"The Complete Works serves as an essential and comprehensive foundational research material for future scholars in the academic field. The publication also encourages future generations to strive for cultural endeavours in society."
Lim Shao Bin
Editor-in-Chief, Ee Hoe Hean Club
"The Complete Works is a treasure, particularly to the study of pre-war period. It has recorded many incidents that were unknown to the younger generation. It is an indispensable reference for the future. It is truly remarkable that SGM spent 17 years to complete this publication."
Dr Ho Khai Leong
Editorial Board Member of the Complete Works
"The publication of the Complete Works serves as an inspiration and model to the academic field in Malaysia and Singapore, encouraging the publication of more complete works for accomplished scholars."