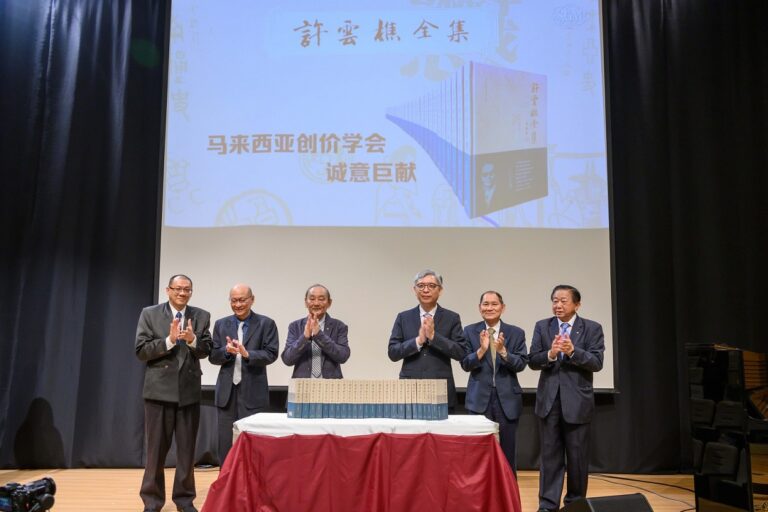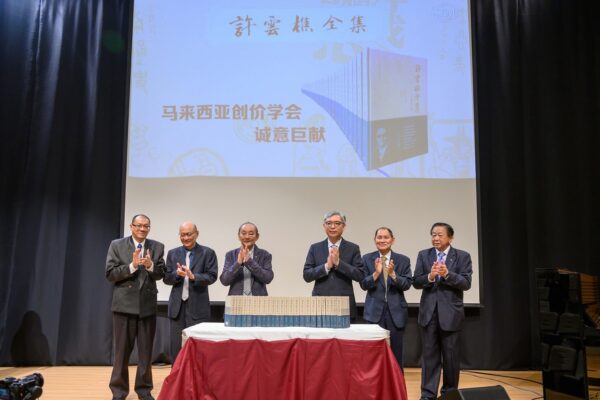 SGM initiated the plan of publishing The Complete Works of Hsu Yun-Tsiao back in 2004. Seventeen years later, SGM has successfully completed the great mission of publishing the Complete Works of eight volumes in 23 books, comprising approximately eight million characters. On 23 October 2022, a book launching ceremony was held in hybrid mode at Wisma Kebudayaan SGM and online. 458 culture lovers from academic and educational circles celebrated the publication of this masterpiece of Southeast Asian history.
The ceremony kicked off with the song titled Floating Clouds. The lyrics were taken from a poem written by Prof Hsu in 1928.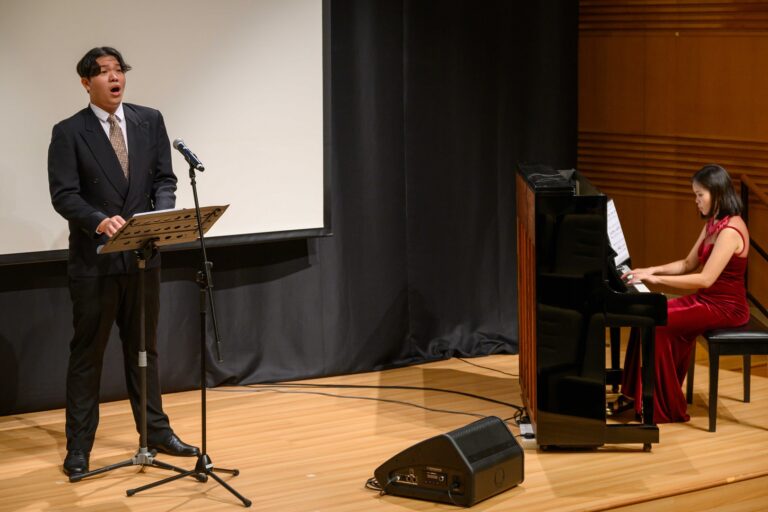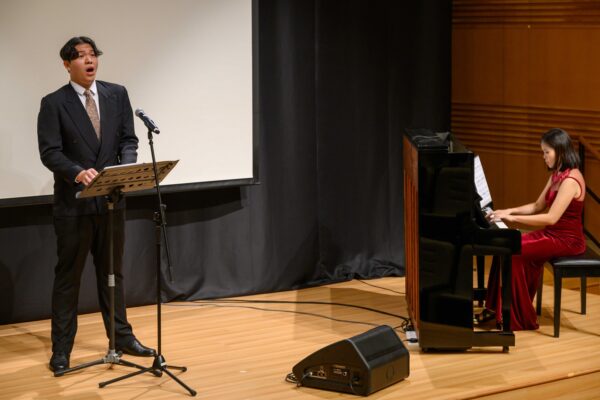 In his welcome address, the General Director of SGM, Koh Sia Feai thanked everyone involved in making the publication possible. He recalled the origins of the publication as entrusted to SGM by renowned Sinologist and chief planner cum editor-in-chief, the late Prof Tay Lian Soo. Mr Koh shared the purpose SGM had taken up this important task of publishing this work, as well as the difficulties experienced in the editing process. He said it would be Soka's greatest joy if this set of masterpieces dedicated to the cultural, educational and academic circles of Malaysia and Asia could contribute to our country's cultural and historical construction.
The Guest of Honour, Vice Chancellor of New Era University College, Prof Mok Soon Chong said the Complete Works is an important and pioneering feat and expressed that the preservation of these works and cultural heritage will help in promoting the development of academic history, and building the culture of our country and race . Prof Mok also hoped that the Complete Works will cause ripple effects in encouraging more people to devote themselves to cultural building efforts.
| | |
| --- | --- |
| General Director of SGM, Koh Sia Feai | Vice Chancellor of New Era University College, Prof Mok Soon Chong |
| | |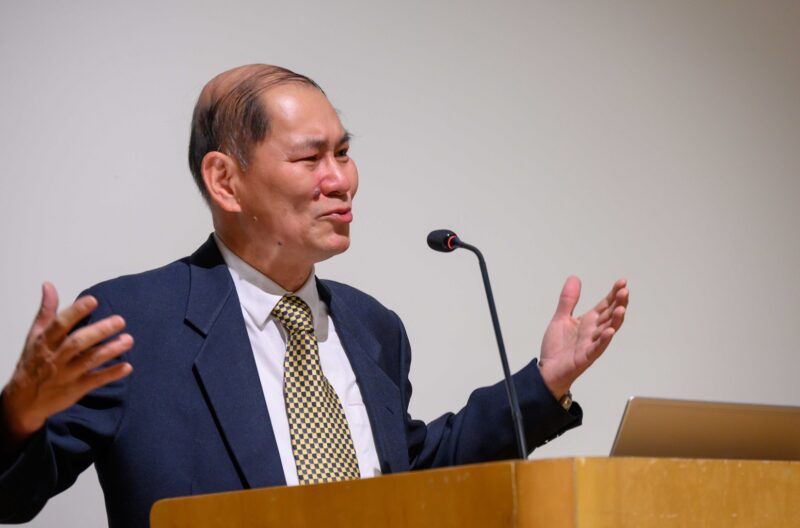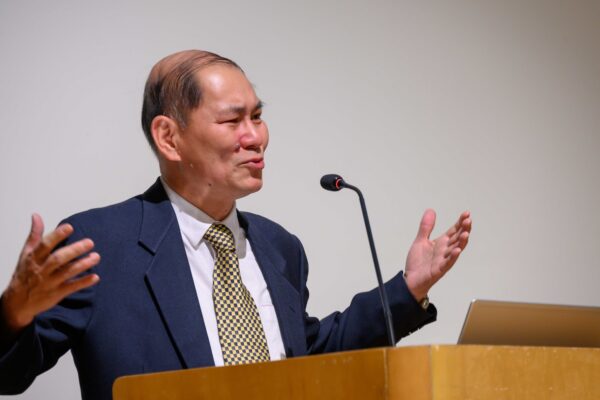 In the keynote speech delivered by renowned Malaysian researcher of culture and history, Mr Tang Ah Chai, he spoke about the academic style of the folk scholar Hsu Yun-Tsiao and the significance of the Complete Works. Mr Tang also talked about Prof Tay Lian Soo's incredible mind and vision of "cherishing scholars," as well as the broadmindedness and spirit of the Soka Gakkai. Finally, he also congratulated SGM for its excellent efforts in preserving historical materials and disseminating academic achievements.
Singaporean historian Prof Kua Bak Lim and the Head of Southeast Asian Studies Department of New Era University College cum Deputy Editor-in-Chief of the Complete Works Assoc, Prof Dr Lew Bon Hoi were invited for a theme-based sharing. Assoc Prof Dr Tey Shi Bin, Dean of Institute of International Education of New Era University College moderated the session.
Assoc Prof Dr Lew recollected the many challenges he faced during the editorial process of the Complete Works. He also shared about the Hsu Yun-Tsiao he knew from his works and literature. Meanwhile Prof Kua shared the inspiration and influence of Prof Hsu Yun-Tsiao on his personal academic undertaking.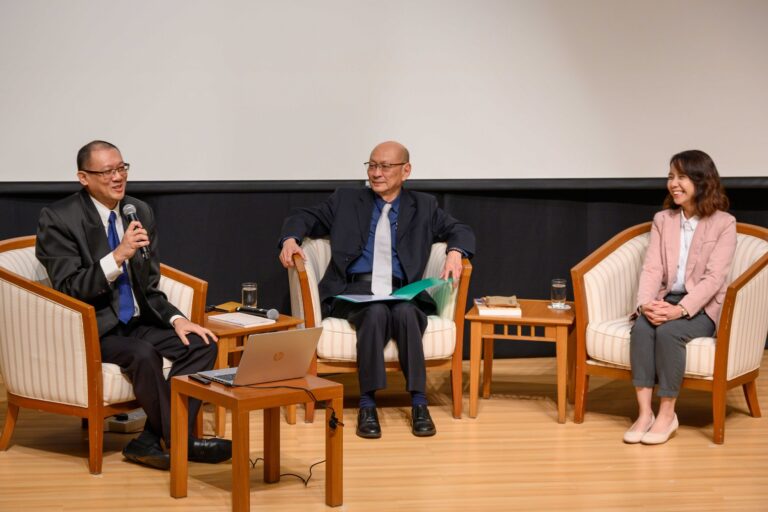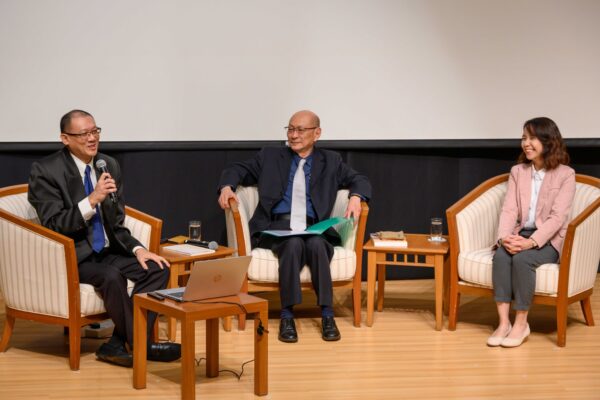 Among the participants were SGM President Michael Kok Fook On, Prof Tay Lian Soo's widow Mdm Lee Poh Yuk, editorial board member of the Complete Works Prof Wang Xiaomei, and representatives from the China Embassy in Malaysia, University of Malaya, New Era University College, Centre for Malaysian Chinese Studies and Malaysian Chinese Cultural Society.
Born in China, Hsu Yun-Tsiao travelled to the South to Malaya. He was a teacher, newspaper and magazine editor, lecturer and director of a research institute. He spent half a century pursuing scholarly research, devoted himself to academic and cultural endeavours, and was praised by later generations as "a scholar of his generation" and "a leading figure in Southeast Asian research and history."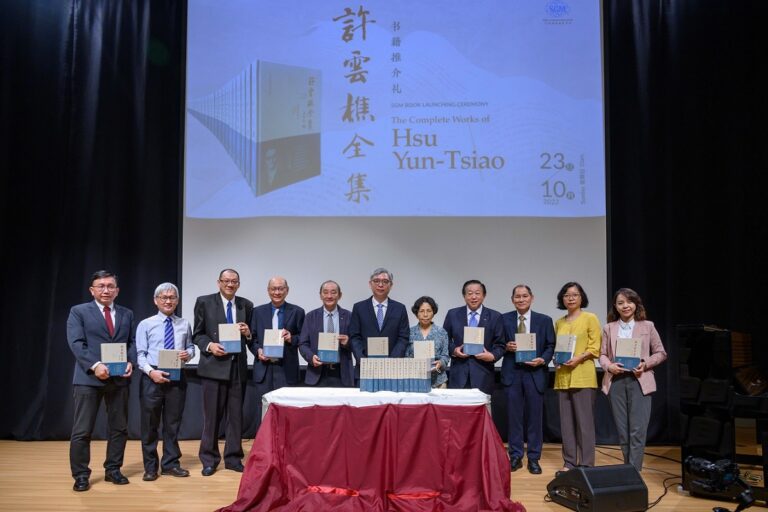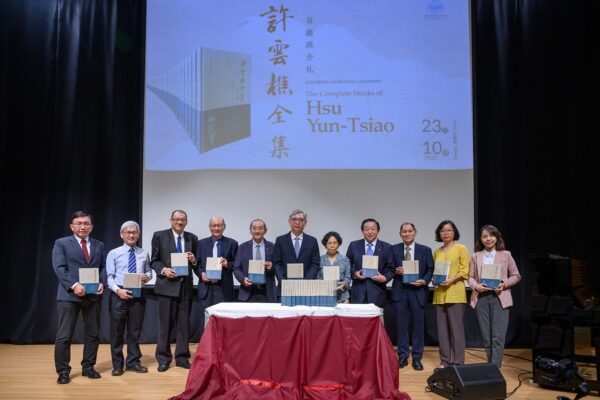 Congratulatory Messages
Mr Tang Ah Chai, renowned Malaysian researcher of culture and history
SGM's publication of the Complete Works is an epoch-making feat, which has set a model for Malaysian academia to follow in the long run. Congratulations and thanks to SGM!
Prof Kua Bak Lim, Singaporean historian
SGM published the Complete Works at the right time. Years later, when future generations look into the cultural history of this region again, it will be an anthology that cannot be surpassed or ignored.
Dr Ho Khai Leong, Complete Works editorial board
You (SGM) have accomplished a huge academic project, which is truly commendable. This Complete Works is a milestone. Congratulations and best wishes for a successful book launching ceremony.
Dr Zhang Xinghong, Singaporean historian
Congratulations on the publication of the Complete Works. Your great efforts over the years are truly invaluable.
Ratana Romaneeya-Uthayan, the eldest son of Prof Hsu Yun-Tsiao
I am impressed to learn about the publication of the Complete Works. This will be a great resource for those interested in the works of Hsu Yun-Tsiao.
Browse Complete Works official website
Watch launching ceremony online