On 23 October 2022, the President of New Era University College Prof Mok Soon Chong, renowned Singaporean historian Prof Kua Bak Lim and literary and historical scholar Tang Ah Chai visited the Mentor and Disciple Peace Hall in Wisma Kebudayaan SGM. They were accompanied by SGM President Michael Kok and General Director Koh Sia Feai.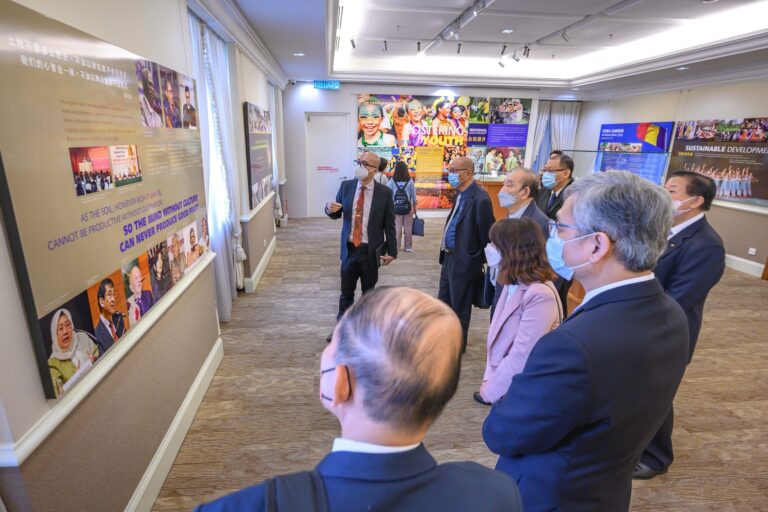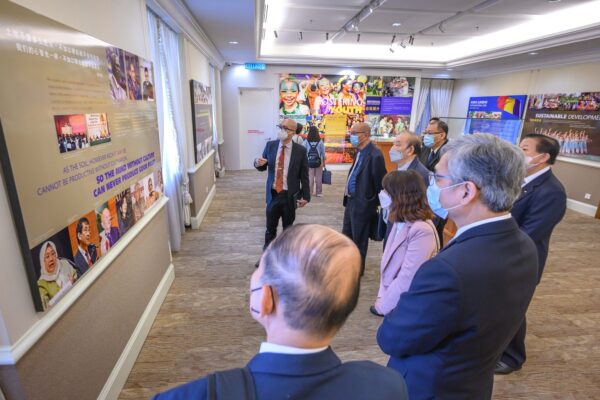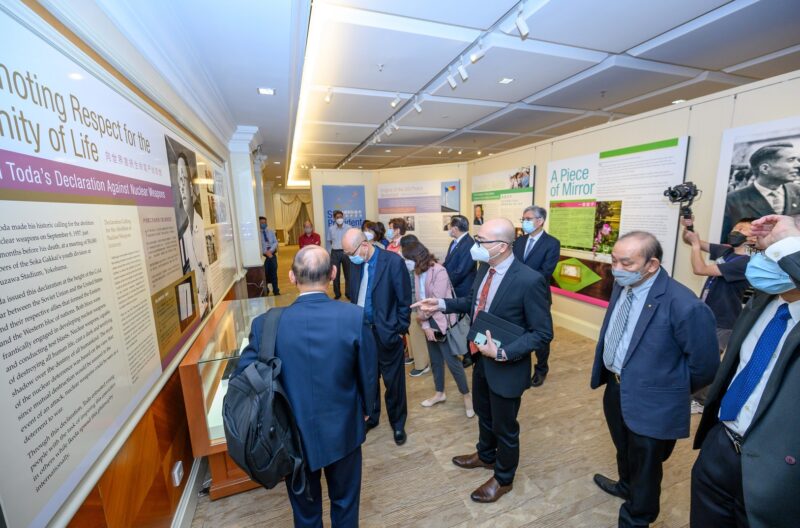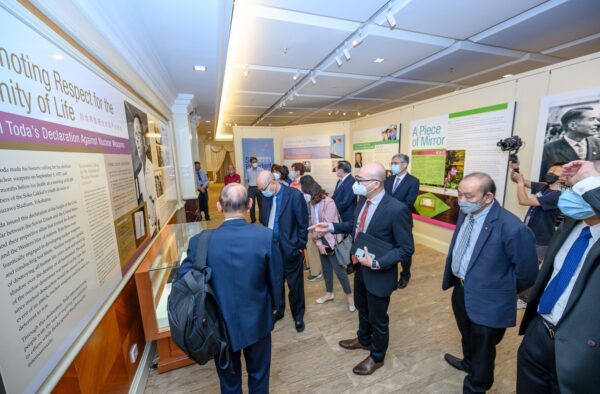 The group learned about SGM's contribution to peace, culture and education, the origin of the Soka Gakkai, and SGI President Ikeda's efforts for world peace. 
The guests had a lively discussion about President Ikeda's dialogue with the British historian Arnold Toynbee, President Ikeda's series of dialogues with prominent people from various fields worldwide and President Ikeda's poem "The Path".