SGM Mentor & Disciple Peace Hall (MDPH) was officially opened on December 5, 2010. Located at Wisma Kebudayaan SGM in Kuala Lumpur, the MDPH covers a total floor space of 1800 square meters in three different floors.
The 8th and 9th floor of the MDPH houses exhibitions which are open to public visitors whereas the 10th floor is reserved for SGM's internal use.
The MDPH has great significance particularly for SGM members, as it encapsulates the core spirit and fundamental purpose of Soka Gakkai's existence – that is to work for peace and human happiness.
Exhibition Content and Display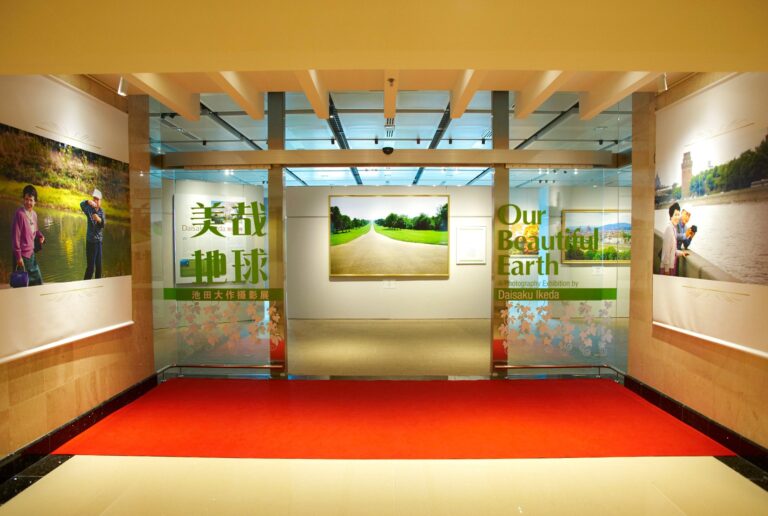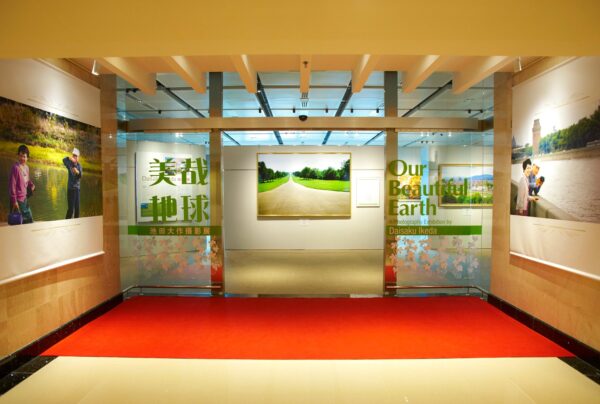 8th floor "Ikeda Peace Exhibition Hall" – a multipurpose exhibition hall currently features SGI President Daisaku Ikeda's selected photographic works entitled "Our Beautiful Earth."
Mr Ikeda is an avid amateur photographer who has a keen eye for finding beauty and uniqueness in ordinary scenes. He describes photography as a spiritual struggle, a challenge of capturing the eternal in the momentary. His works are a reflection of his poetic and philosophical sensibility. His wish in presenting his photographs is that they may offer viewers a sense of hope and confidence. A series of his photographs has toured some 30 countries in an exhibition titled "Dialogue with Nature."
9th floor "Mentor and Disciple Peace Hall" – comprises of two exhibition spaces, the main section featuring "SGI President Ikeda: In Pursuit of Peace," and the second exhibit in an adjacent hall which introduces SGM and SGI's wide ranging activities in the community.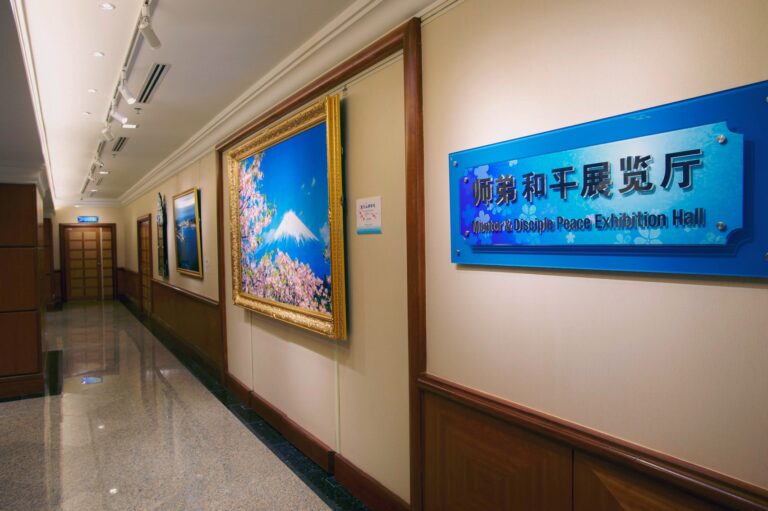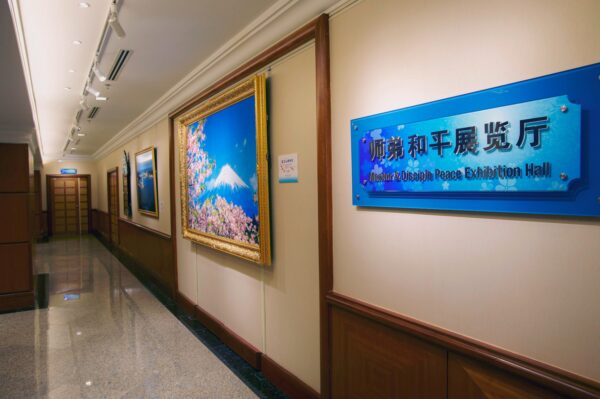 "In Pursuit of Peace" introduces the SGI global peace movement and conveys the spirit and ideals of Soka Gakkai's founding presidents. The exhibition gives an overview of the trailblazing efforts for global peace initiated by SGI President Ikeda over a span of 50 years. It has a special section highlighting his contributions in initiating dialogues and exchanges in the areas of peace, culture and education in Malaysia.
This message of peace, however, is not only confined to the Soka Gakkai audience. President Ikeda's message of hope and clarion call for peace extends beyond the boundaries of culture, race, religion and even time.
More than just a testament of one individual's relentless pursuit of peace, the exhibition provides an inspirational space for its viewers to engage in dialogue about what truly matters – peace and human happiness. Most of all, we hope the exhibition can inspire its viewers, especially young people to stand up and take action for peace, to be a beacon of hope that will continue to illuminate the path towards a better world.