On 2 October, SGM Penang representatives attended the celebration of the United Nations (UN) International Day of Non-violence at the Gandhi Ashram, Hindu Mahajana Sangam together with the chairman of the Penang Gandhi Peace Centre, Prof Dato' Seri Dr Anwar Fazal, chairman of the Hindu Mahajana Sangam, Dr Chandra Malairaja, International Spiritual Ambassador of Brahma Kumaris, Sister Meera Nagananda and members of the public. 
In his welcoming remarks, Dr Anwar mentioned the message from UN Secretary-General António Guterres which listed several ways of observing this auspicious day, such as reading Mahatma Gandhi's writings, organising related events and carrying out random acts of kindness, emphasising that this is a proven method for social change.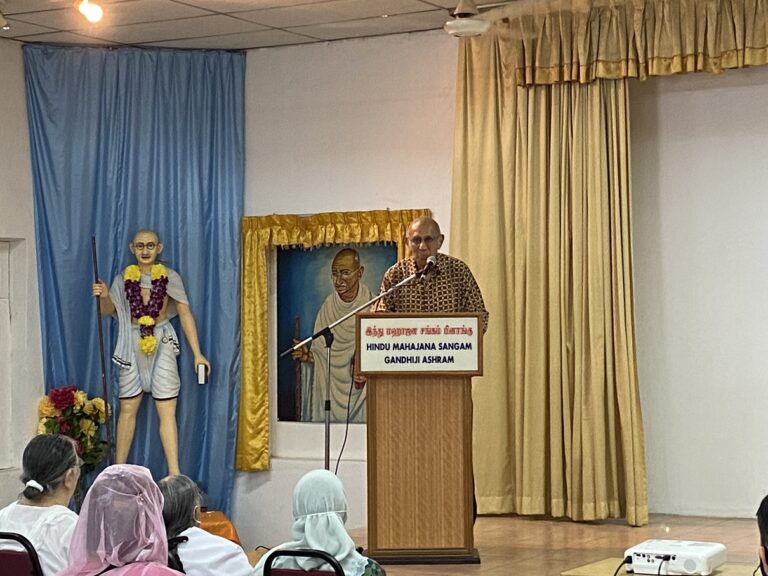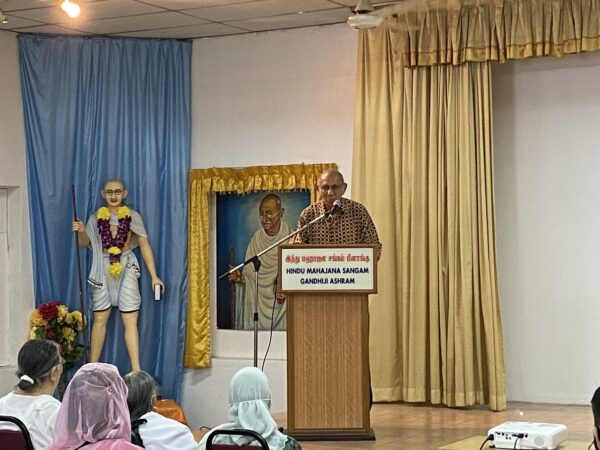 In her keynote address titled "Peace, Kindness and Compassion – Making a Better Future," Sister Meera spoke about peace, the seven negative ways – such as lust, greed, anger and ego – that go contrary to love and compassion. She urged the audience to "be the change you want to see."
In closing, Dr Anwar mentioned the SGM Youth Peace Assembly which he attended and gave a keynote address. He was impressed with the youths' amount of knowledge, interest and concern in global issues.