On 25 September 2022, SGM organised the 2022 National Youth Peace Assembly (NYPA) themed "Be the Change, Creating a Hope-filled Future" with over 2,700 people attending. First organised in 2020, students and youths throughout the nation gather to learn and share the various issues threatening humanity through SGI President Ikeda's annual peace proposals.
In his welcoming remarks, SGM Peace Committee Advisor Prof Dato' Dr Christopher Boey Chiong Meng addressed the recent global issues, and mentioned that the joint effort and solidarity of youths are crucial and urgently needed.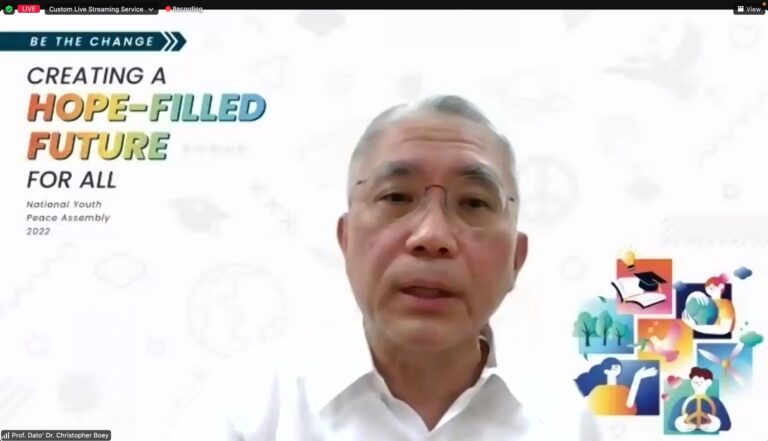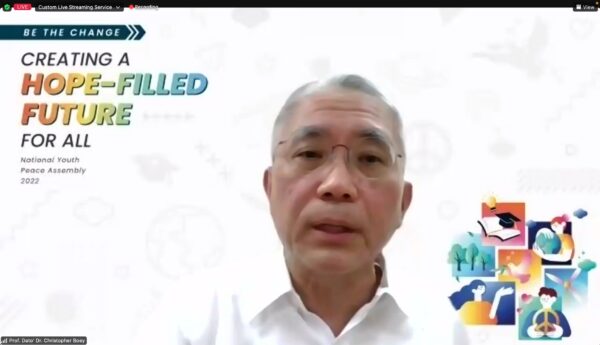 Next, selected groups from an exchange workshop held on 31 August, presented their research outcome based on the themes such as overcoming climate crisis, nuclear weapons abolition, education for all and economy of hope and dignity. They elaborated on these issues and provided relevant solutions and actions that can be taken.
Noteworthy is the keynote speech delivered by Prof Dato' Seri Dr Anwar Fazal, founder and chairperson of Penang Gandhi Peace Centre, where he emphasised the conviction that each person has the potential to be change makers. He also shared some actions people can take to achieve peace and praised the presenters for their excellent presentation.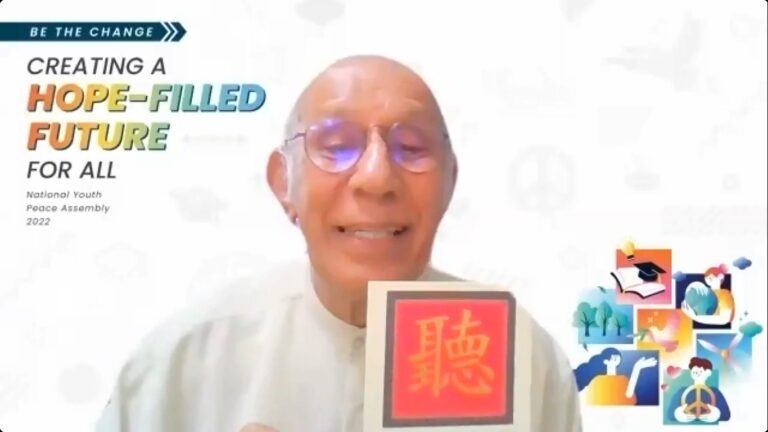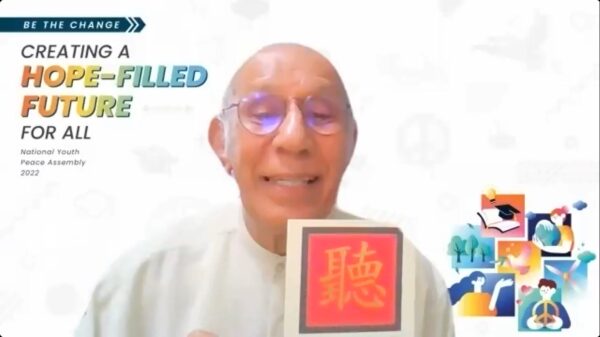 This assembly has not only benefited the participants in deepening their understanding of President Ikeda's peace proposal but also inspired the youth to stand up, be the light of hope and make changes for a better future.
Participant Cheah Vee Lee felt proud to be given the opportunity to participate in this NYPA, branding it as a history-making event for SGM youth. He also took it to social media by spreading the messages in the workshop on his Instagram page. Another participant, Yong Yong Yi, was very happy to be able to contribute to society as one of the NYPA committee members in line with President Ikeda's expectation that youth is the future. Although understanding the peace proposal seemed challenging for her at first, she persevered and used this as a springboard for growth. Empowered by the workshop, Walnvika Poon Nam overcame her sense of powerlessness with regard to nuclear weapons. She learnt how to stay hopeful and knows she can do something to make a change.
The webinar was broadcasted live on SGM Official Facebook page too.