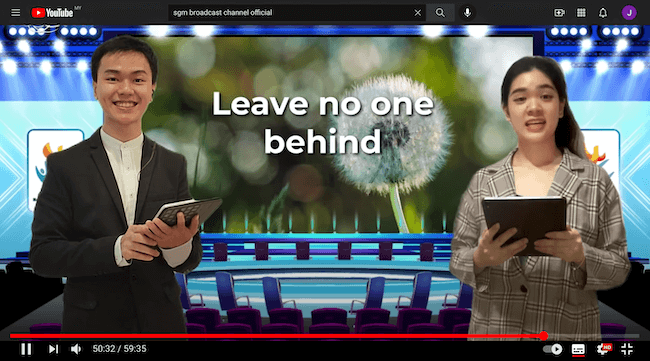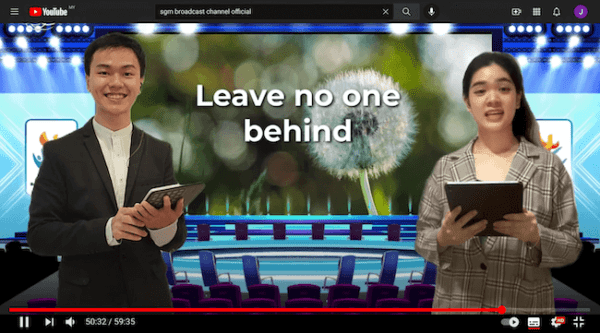 On September 26, 2021, SGM premiered the 2021 National Youth Peace Assembly on the SGM Broadcast Channel Official on YouTube. The theme of this gathering is "We arise, be the light of hope!" As of October 8, the programme has achieved over 20,000 views.
The assembly discussed SGI President Ikeda's 2021 Peace Proposal entitled "Value Creation in a Time of Crisis" submitted to the United Nations, touching on the negative impact of the COVID-19 pandemic, the historical example of people uniting in eradicating wild polio, and proposals for an urgently needed people-oriented global society of peace, humane values and cooperation to ensure that all countries have a stable supply of vaccines.
The assembly also further explored what needs to be done to end the era of nuclear weapons and focus on rebuilding lives in a post-pandemic world. Youth division members Krystal Ng Lu Shin and Wang Zhen Yuan shared how they put into practice "leaving no one behind" in their respective arenas.
The wisdom of youthful students shows that young people care about the age they live in, wish to build a better society and expand the wave of "joining hands to create a new era full of humanity."
       观看视频(中文):https://www.youtube.com/watch?v=RvYpLjmO-XI