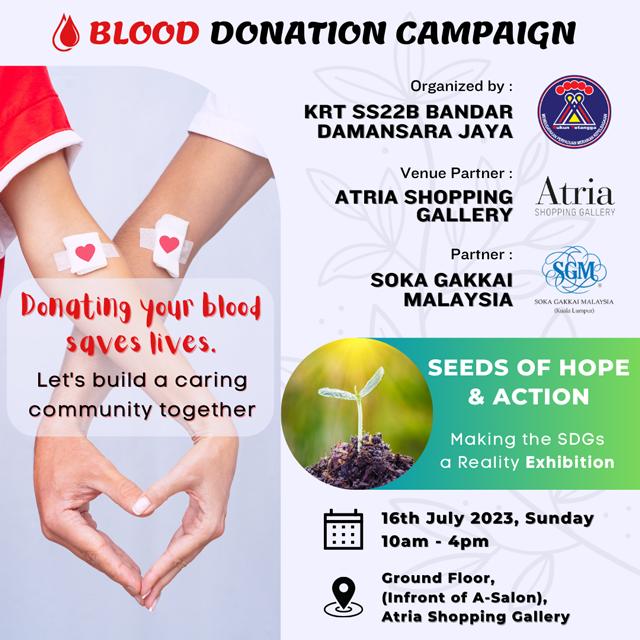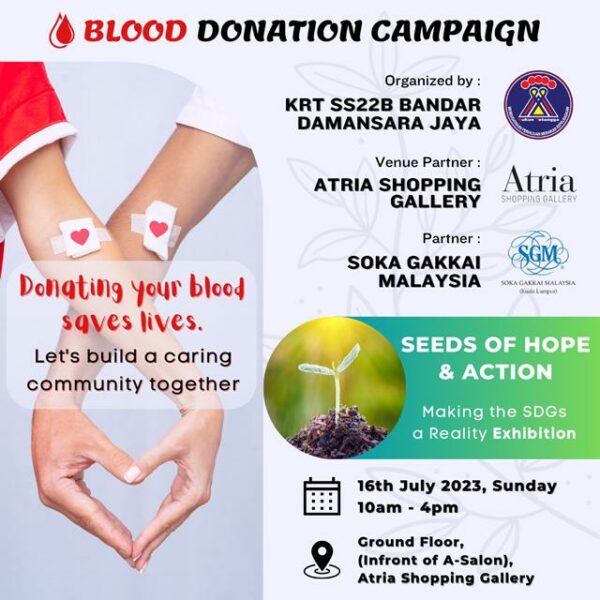 This is a blood donation project initiated by Neighbourhood Watch Committee (Kawan Rukun Tetangga; KRT) SS22B Damansara Jaya, with Soka Gakkai Malaysia and Atria Shopping Gallery as joint partners. The project was initiated as a community service project for Damansara Jaya Residents.
Besides the blood donation, there will also have "Seeds of Hope and Action: Making The SDGs A Reality" exhibition.
Soka Gakkai Malaysia has worked closely with KRT SS22B Damansara Jaya on two projects, namely "Peace Talk – Everything You Treasures" on 14th December 2019 and "Health Talk – Staying Healthy from Hypertension" on 17 December 2022 respectively.