On 17 December 2022, SGM members from Damansara Region in Greater Kuala Lumpur collaborated with the Kawasan Rukun Tetangga SS22B Damansara Jaya to invite Prof Dr Ching Siew Mooi, a family medicine specialist and member of SGM Beacon Group, to talk on "Staying Healthy from Hypertension." More than 40 residents listened to this talk which was held at Sandy Park, Petaling Jaya.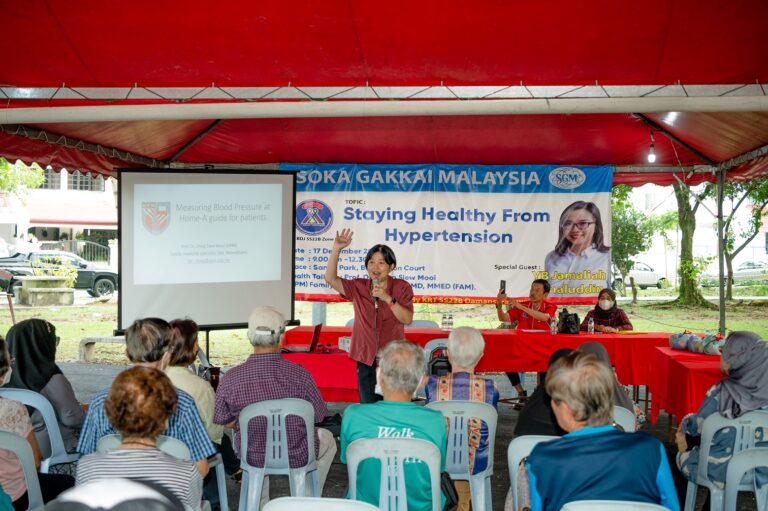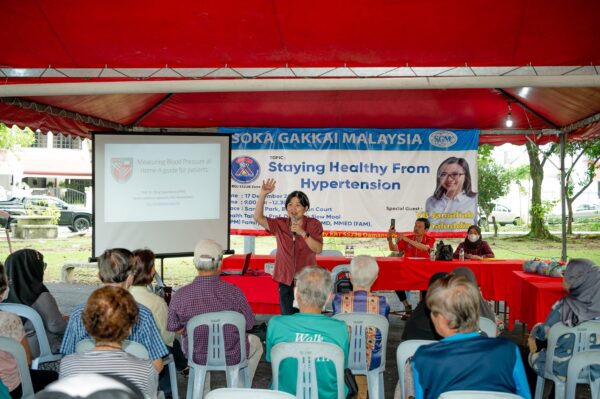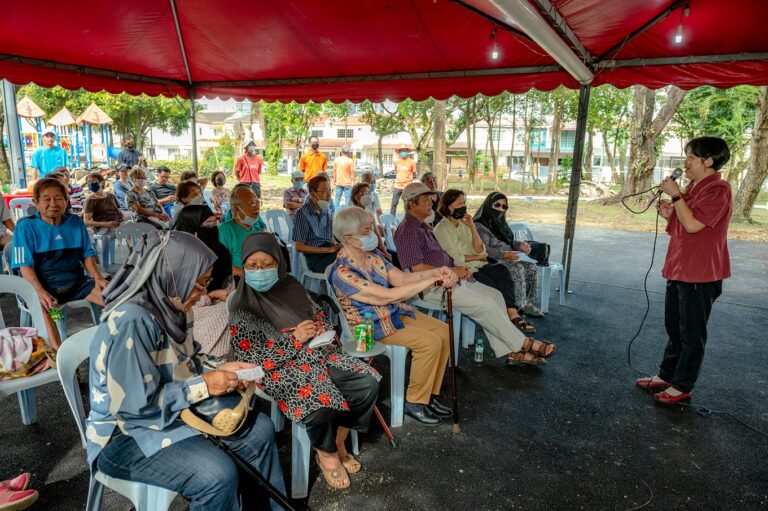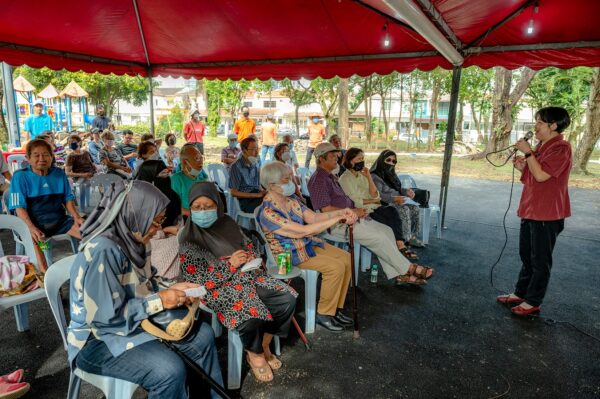 After an introduction on hypertension, Dr Ching explained how to measure one's own blood pressure at home using home-based monitoring devices and elaborated on ways to prevent this illness.
Later, a question-and-answer session was held where participants were seen actively asking questions. After that, a representative from the local government came in to answer some questions raised by residents.