The fourth SGM Headquarters Leaders Conference was held in hybrid mode (physical and online) on 11 December 2022 at SGM Culture Centre with some 900 central leaders attending. Performances by the junior and youth divisions adorned the meeting while new leadership appointments brought vitality into the organisation.
After conveying SGI President Ikeda's regards to all, SGM General Director Koh Sia Feai presented the SGM activity report for the second half of 2022. Meanwhile Lin Kok Keong, member of the Board of Directors of Soka International School Malaysia (SISM) and Johnny Ng Teck Sim, chairman of SGM Memorial Park project cum director of Yayasan Soka Gakkai Malaysia, reported on their projects respectively.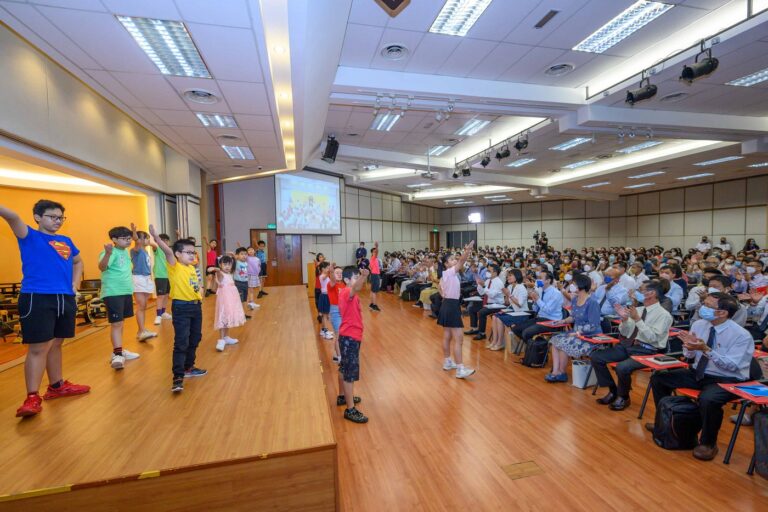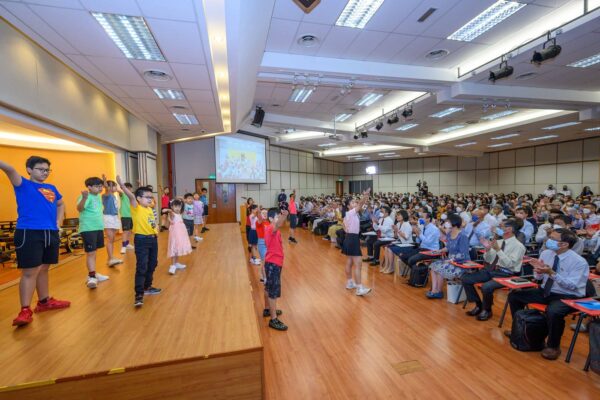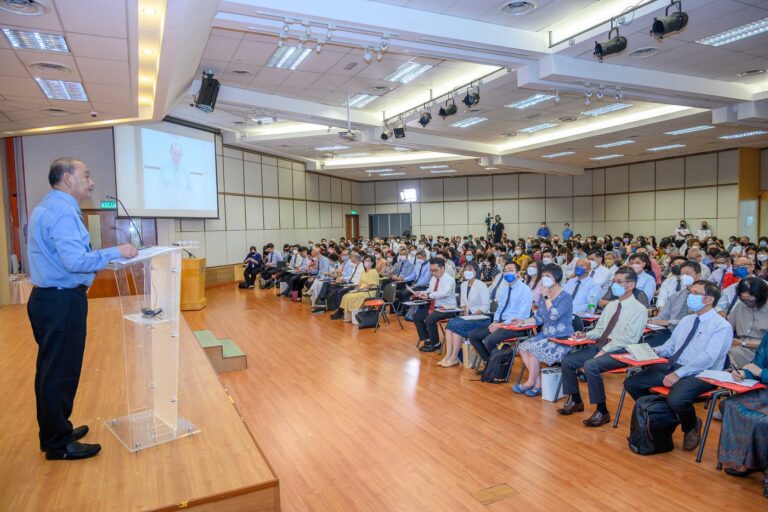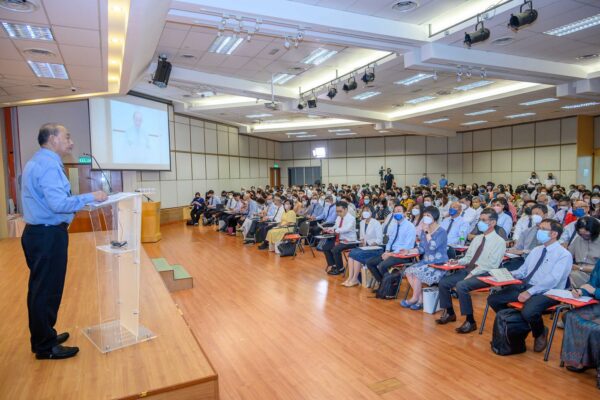 SGM youth division leader Andrew Looi then stated that since 2020, 7,519 people have been introduced to Nichiren Buddhism, increasing the total number of members to 69,082. He was determined to take the lead next year as well and establish a culture of shakubuku.
Next, SGM young men's division leader Chang Chung Bin and SGM young women's division leader Lee Kam Yit then presented the SGM activity directions and focus in 2023. They mentioned that in the first half of the year, SGM will focus on organisational consolidation through caring for members and strengthening Buddhist studies. In the second half, major events such as Run for Peace, and Youth Triumph Peace Assembly will be held with the focus on forming and expanding bonds of friendship.
In "building a culture of shakubuku," Mr Koh urged all members to strive to enable more people to realise their mission as Bodhisattvas of the Earth, encouraging them to understand the significance of striving for the happiness of others.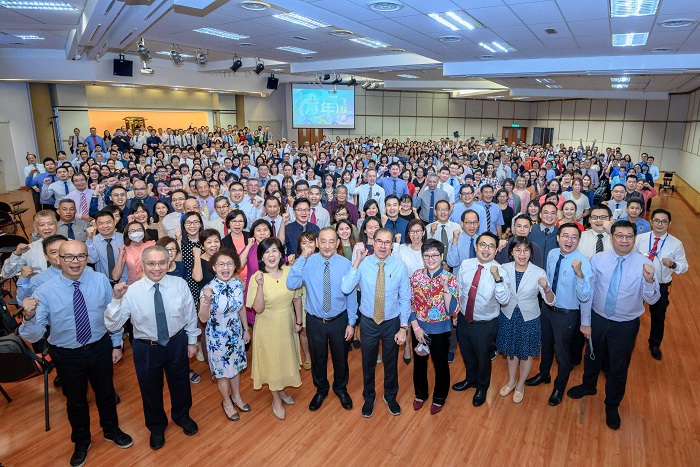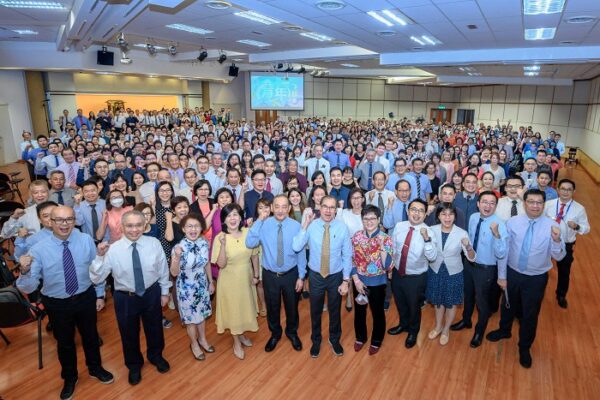 This meeting also saw the launching of The Light of Hope and Revitalisation, a special edition to commemorate the 55th anniversary of Malaysian kosen-rufu and 35th anniversary of the establishment of SGM (5535). This book carries the significance that "based on the foundation established by the pioneers, young successors can inherit the past and advance into the future, further expanding the kosen-rufu movement with new and fresh efforts."
In addition, a region and above leaders training was held on 10 December, where participants deepened their vow to carry out kosen-rufu and be prepared to strive in 2023, the Year of Youth and Triumph.