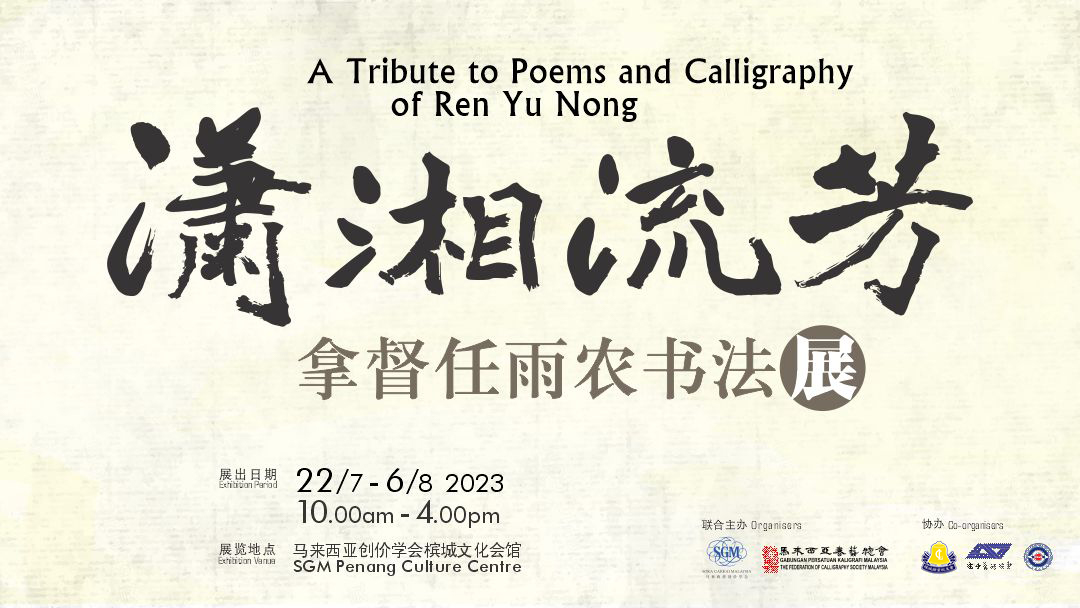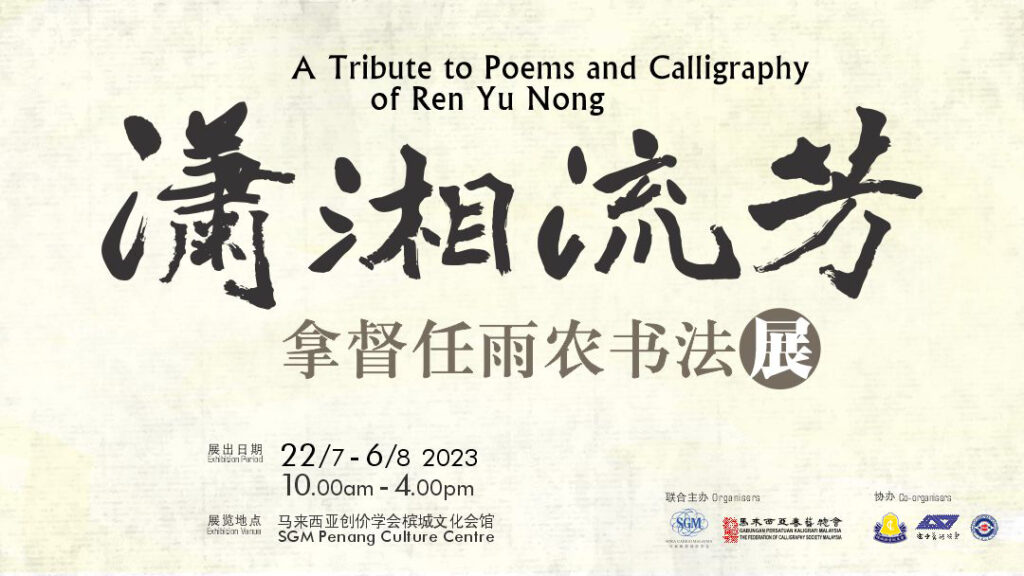 Ren Yunong was born in Changsha of Hunan Province, China in 1911. He migrated Southward to Malaya in 1937 and eventually settled in Penang. Ren had made notable contribution in the field of education, with students all over the country and the world. He worked hard throughout his life, upholding the admirable spirit and principle of never giving up, in striving for Chinese education. After retirement, he devoted to calligraphy and had contributed to many primary, secondary schools and colleges through fundraising with his artworks. This had led to his achievement in the field of calligraphy, winning him the accolade of "Pioneering Chinese Calligrapher in Malaysia."
Most of Ren's creation are brief and simple. Through studying the works of great Chinese calligraphers namely the Two Wangs (i.e. Wang Xizhi and his son, Wang XianZhi) and Yan Zhenqing, Ren managed to develop his unique style of 'Ren' typeface, which is outstandingly elegant yet rich in gentle subtleness. Among the more than 40 works on display in this exhibition, most of them were presented by Ren to Dato Seri Kee Yong Wee and the latter's family. The works include calligraphy on Lu Xun's poems, famous ancient poems, seven-character couplets, and so on. The artist's deep and profound passion for Chinese literature and culture are fully manifested in these artworks, through which he expressed deep feelings towards their teacher-student relationship of profound significance.
This exhibition highlights the late Professor Ren Yunong's love for calligraphy. It is with great hope that the younger generation will take this opportunity to commemorate the great contributions of our pioneers in promoting education and Chinese culture, and to inherit the spirit of Chinese culture in honouring our roots.