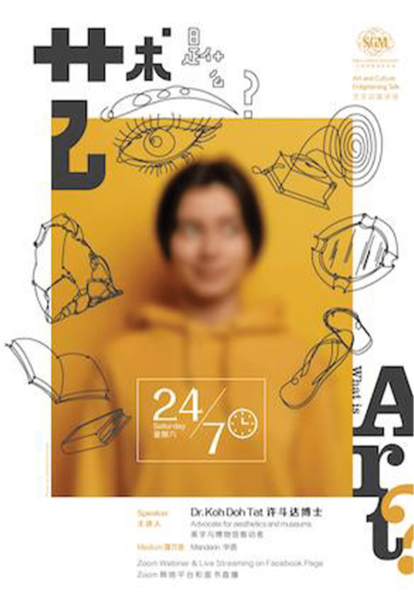 In his work titled, "What is Art?", Tolstoy wrote: "Art is a means of communication." A warm handwritten letter, a simple photograph of our life's record, a beautiful love song to convey one's true feelings, and the creative works on the emerging social media platform- 'Tik Tok'. Can these be considered as art?
To learn more, join us to listen to Dr. Koh Doh Tat's talk on "What is Art?"
The event will also be streamed live on SGM Peace Activities (Official) Facebook page: https://www.facebook.com/SokaGakkaiMalaysia
This "Art and Culture Enlightening Talk" series aims to convey the uplifting power of culture especially during the ongoing pandemic. Let's embrace the power of art to alleviate the sense of emptiness and heal the spirit while cherishing lives.
For more details, please "LIKE & FOLLOW" the SGM Facebook page.
Should you have any enquiries, please contact: Ms. Christal Mak (011-5789 1096 / https://bit.ly/3i8XFTd)