In order to lift people's spirits and comfort them in this COVID-19 pandemic, SGM will be holding a series of online talks themed "Art and Culture Enlightening Learning" throughout the year. The first talk of the year, titled "What is Art?", was held on July 24, 2021 and presented by aesthetics and museums advocate Dr Koh Doh Tat. More than 600 art and culture lovers attended the talk.
Dr Koh led the attendees to find out more about art by sharing with them the history of art beginning from the Stone Age. Artworks discussed include Jan van Eyck's "Portrait of Giovanni Arnolfini and his Wife," Tilda Swinton's live exhibition "The Maybe," Olafur Eliasson's "The Weather Project" and Azuma Makoto's "Botanical Space Light." The attendees not only experienced the beauty of art, but also broadened their views of life and saw new possibilities.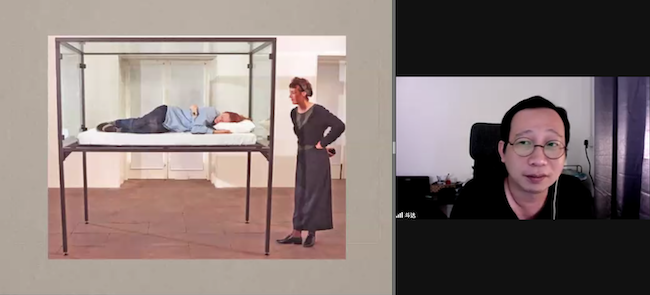 Dr Koh further emphasised that the meaning of art changes with the times and how people think. Most importantly, art can enrich the quality of our lives, enabling us to have the courage and strength to overcome the trying circumstances we are facing.
Dr Koh graduated from Nanjing Institute of Arts with a Master of Arts Theory and a Doctorate in Aesthetics and Cultural Studies. He is also the founder of Yuyege Cultural Workshop and gives talks throughout Malaysia on aesthetic studies and art history.