In the first half of 2021, SGM student division (SD) members conducted 51 online sessions of Gosho study meetings nationwide, studying "The Object of Devotion for Observing the Mind" in three parts. The sessions were attended by some 2,100 participants.
Continuing on this, SD members began studying SGI President Daisaku Ikeda's 2021 Peace Proposal, Value Creation in a Time of Crisis, that was submitted to the United Nations. From July 10 to 24, SD members held 15 online research presentations where they discussed the outcome of studying the Peace Proposal.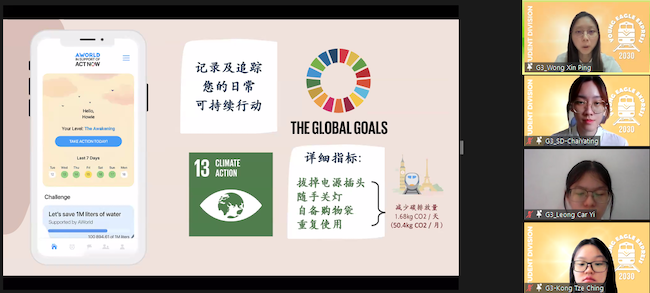 Some 300 SD members researched the proposal thoroughly, which covered themes such as never leaving behind those struggling in adversity, building a movement of global solidarity, building a culture of human rights and rebuilding our lives post-pandemic based on the peace proposal. These presentations are part of the efforts leading up to the Nationwide Youth Peace Assembly in September.
The insightful findings by the presenters helped expand participants' awareness on the issues discussed and strengthened connections among participants and their determination to take concrete action for world peace.