The International Institute of Islamic Thought and Civilisation of International Islamic University Malaysia (ISTAC-IIUM) and Soka Gakkai Malaysia (SGM) jointly organised the book launching ceremony and book review of "Hikmah Toleransi: Falsafah Kepemurahan dan Keamanan," the Malay edition of The Wisdom of Tolerance: A Philosophy of Generosity and Peace, on 7 January 2023 at the Main Hall of ISTAC-IIUM.
The book launching ceremony was presided by Prof. Emeritus Tan Sri Dato' Dzulkifli Abdul Razak, Rector of IIUM, accompanied by Mr Michael Kok, President of SGM, Mr. Koh Sia Feai, General Director of SGM and Prof. Abdelaziz Berghout, Dean of ISTAC.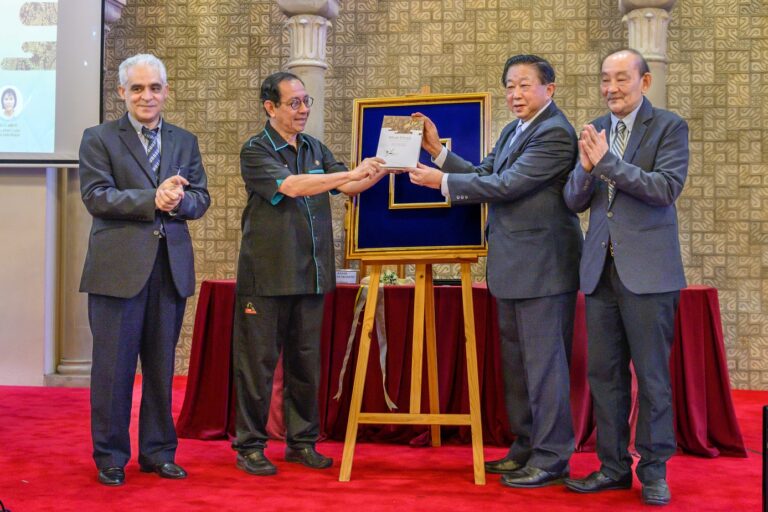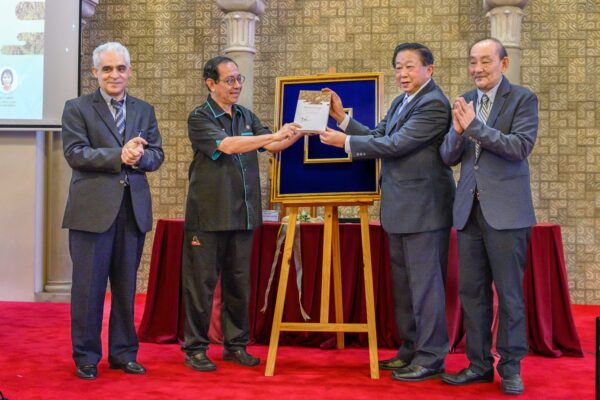 Hikmah Toleransi is a dialogue between the late Abdurrahman Wahid (1940–2009), eminent Islamic leader and former president of the Republic of Indonesia, and Daisaku Ikeda, Japanese Buddhist thinker and President of the Soka Gakkai International. This Malay edition of the book published by ISTAC-IIUM Publications in 2022 is the 6th language edition, following Japanese, Indonesian, English, Chinese and French translations, creating a new milestone for this significant dialogue as it marked the 20th anniversary of the first meeting between the two authors.
In his address, the Rector, Prof Emeritus Dzulkifli said that IIUM was interested in publishing the book because its message goes in line with the vision of the university as well as the very purpose of education, which is to contribute to the betterment of human lives and civilisation. To do that, it is important to foster wisdom anchored in tolerance, generosity, and peace. He expressed his hope that this book will shift people's perception to what education is all about and turn it into a platform which unites humanity to live together in peaceful co-existence.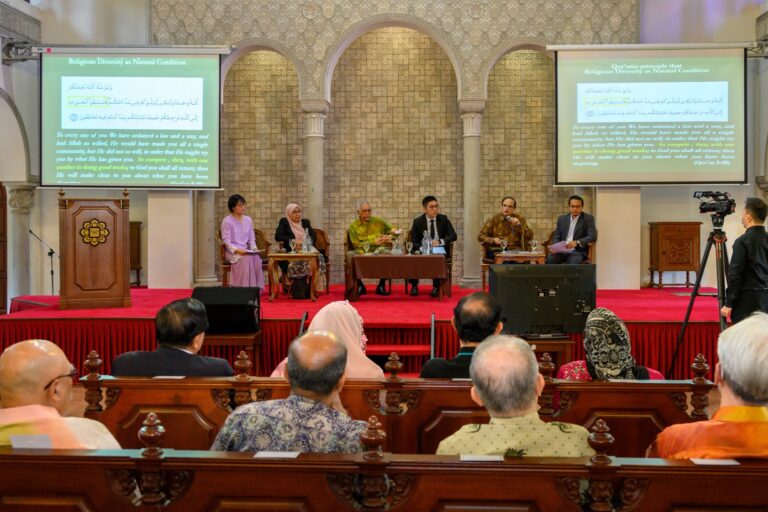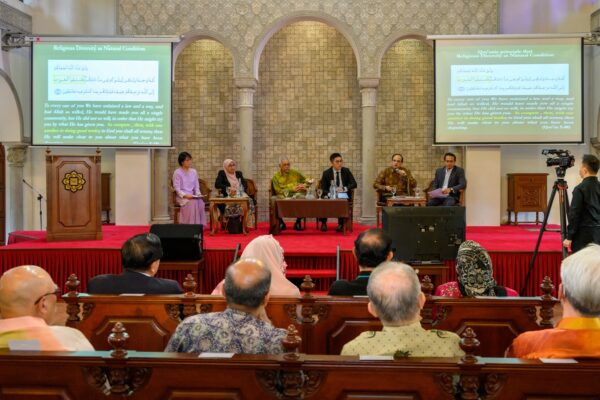 Following the book launching ceremony, a book review session by a panel of speakers was also conducted. The panels comprised Prof Emeritus Datuk Dr Osman Bakar, Holder of Al-Ghazali Chair of Epistemology, Civilisational Studies & Renewal, ISTAC-IIUM; Prof Datuk Dr Azizan Baharuddin, Director of Centre for Civilisational Dialogue, University of Malaya, UKM-YSD Chair of Sustainability, Honorary Fellow of Institut Masa Depan Malaysia; Assoc Prof. Dr Imtiyaz Yusuf, Associate Professor at ISTAC-IIUM, Ms. Lee Kam Yit, SGM Young Women's Leader and Dr Jimmy Tam Kok Chian, SGM Student Division Secretary. Among the topics discussed include the importance of dialogue and having mutual understanding, the acceptance of diversity, the common values between Islam and Buddhism, the role of women and youth, the importance of culture, education and of having mentors in life.
The event was made special by the presence of Abdurrahman Wahid's daughter, Dra. Zannuba Arifah Chafsoh Rahman Wahid, or more popularly known as Yenny Wahid, who is also the director of Wahid Foundation. In her speech, she shared that this dialogue between Daisaku Ikeda and her father is a source of strength of which she referred from time to time, seeking wisdom, especially in difficult times.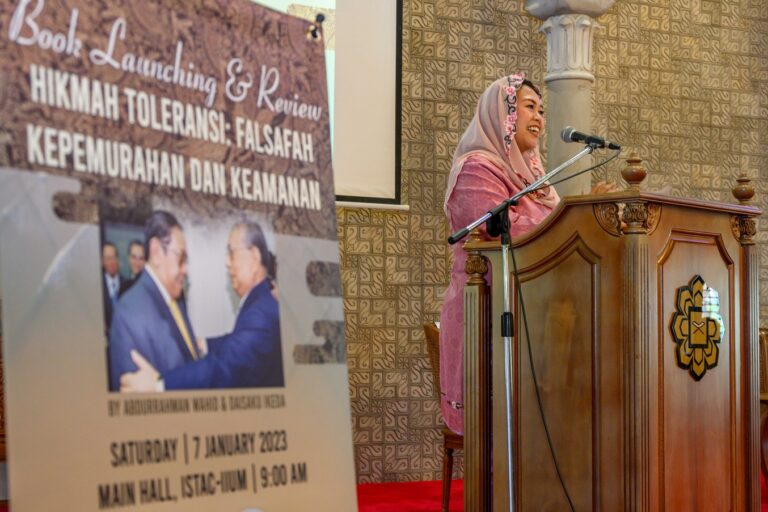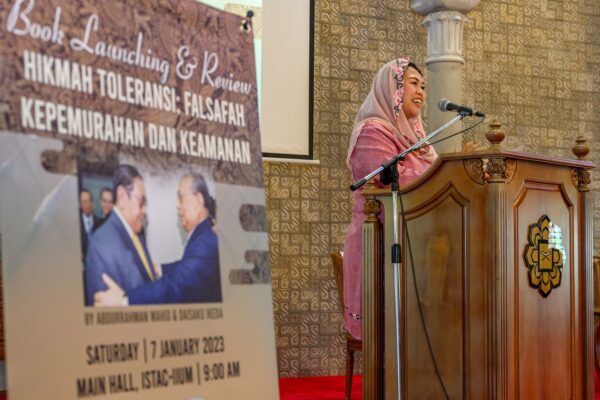 She also emphasised the vital need for young people to seek good mentor in their lives. In commenting that the most important message to take away from this book is the need to continue the strive for a better society, she said, "There is no such thing as darkness. Darkness is only the absence of light. If you don't want darkness to prevail, then we all need to light our own candles. We all need to be that candle because one candle is not enough. We all need to be Daisaku Ikeda. We all need to be Gus Dur (Wahid). And from there, we can create a more just and peaceful society."
It is hoped that the profound wisdom of tolerance, empathy, kindness and mutual respect shared by both leading thinkers in this book will serve as a ray of hope that illuminates our current society that is filled with prevailing mood of fear, prejudice and isolationism, paving the way towards building a harmonious and peaceful world.
For more information about the book.