I didn't realise it back then; as I walked around the campus like a zombie, the others just helplessly witnessed my soul leaving its body gradually. Having just arrived from Malaysia to pursue my ballet dream at the New Zealand School of Dance (NZSD) in 2010, I severely lacked the confidence to the point of depression. Little did I know I had developed an eating disorder; I lost more than 10 kg in just two months, and my weighing scale tipped only at 38 kg.
I sat next to a school's pianists who played for our classes on one typical day. A word caught my eyes. Through his pile of papers, I glimpsed the word "Buddha."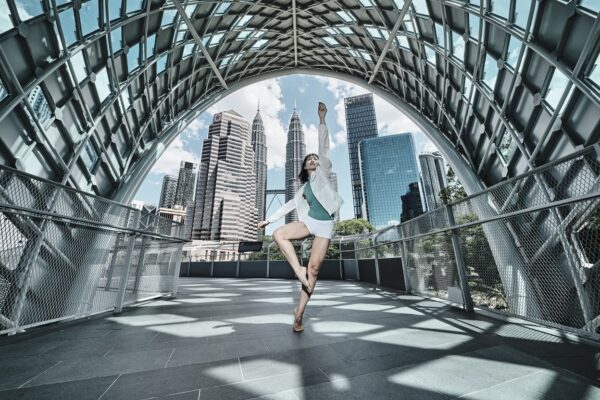 The pianist lent me a book and other material introducing Nichiren Buddhism and stories of how it has transformed people's lives. I was intrigued, and that very night, I chanted my first Nam-myoho-renge-kyo. For the first time in a long time, I felt like I was taking action for my life. I was sceptical at first, but I could feel the happiness exhilarated within me when I chanted.
As I received so much care and kindness from the Soka Gakkai members around me, I decided to join the Soka Gakkai. Promising myself that if none from the list of impossible prayers I made were answered after my practice in five years, I'd quit.
My prayers included the following: to be someone who has a story to tell, to have a harmonious family, to have a great bunch of good friends, to develop a strong personality and stable emotions, and of course, to be free from depression and eating disorders.
Today, more than ten years later, I'm still practising! I was able to achieve all that I prayed for and more.
Regaining Hope and Appreciation
A sense of hope and purpose knocked me off after a while. I began to believe that I could bring positive change to those around me through my practice. Inspired by Nichiren's writing titled "The Four Debts of Gratitude", especially on one of the four debts owed to one's parents, I started making conscious efforts to mend my relationship with my estranged parents.
My hatred toward my father evaporated when I asked him, "What's your dream?" and he responded, "I have a wife and kids, and the only dream I have is that whatever they want, I can give it to them." I could not believe such a simple dream drove a man of his pride and that I was part of his dream.
Before my Buddhist practice, my mother and I hardly communicate. Put us in a room, and we would get into a heated argument soon. One day, we had a genuine heart-to-heart conversation where we talked for more than three hours cordially. She told me how proud she was of me, and we hugged! As a typical Chinese family, we rarely express our love or respect for each other. I never thought that this day would come so quickly and dramatically after I began chanting about a harmonious family. Inspired by the change she saw in me, my mother became a Soka Gakkai Malaysia (SGM) member in 2017.
The Encouragement I Needed
After I graduated from the NZSD, I was the only female in my class to be employed by one of the few ballet companies in Southeast Asia. However, my dream of becoming a ballerina quickly turned into a nightmare. I struggled to build a good work relationship with my employer to the point that my colleagues were concerned about my well-being.
The thought of going to work every day was dreadful. All I could do was keep chanting and studying Buddhism.
President Daisaku Ikeda's encouragement inspired me: "The world is your stage."
As a dancer, I always thought that the stage was my world, but suddenly I realised, "No, the world is my stage!" My Buddha potential is limitless! I should be performing in the world, not just on a black-box stage. I realised that I could have the courage to listen to my heart's desires. I was learning, slowly but surely, how to face all of life's challenges with wisdom and courage, and I was learning compassion, not just for myself but also for others.
Since then, I have completed an audition tour for ballet companies in New York and Europe. I also completed my degree in psychology with first-class honours.
Leaping into Action
When the Covic-19 pandemic started in 2020, I found myself with much free time. Inspired by the hope-filled philosophy of Nichiren Buddhism, I kept thinking to myself, "How can I give hope to others through my ability to dance?"
When SGM held a social media campaign to engage youth to support the UN Treaty on the Prohibition of Nuclear Weapons (TPNW), I grabbed the opportunity to choreograph a two-minute dance solo based on SGI (Soka Gakkai International)'s anti-nuclear exhibition "Everything You Treasure". I also gathered eight other artists to perform live with me on Facebook on 7 July 2020 as part of this campaign, with 700 audiences watching virtually.
The event was reported on mainstream media. On September 30 of that year, Malaysia ratified the treaty amidst political and economic turmoil. I was thrilled with this outcome and proud that Malaysia was one of the first 50 countries to make nuclear weapons illegal officially.
Growing Happiness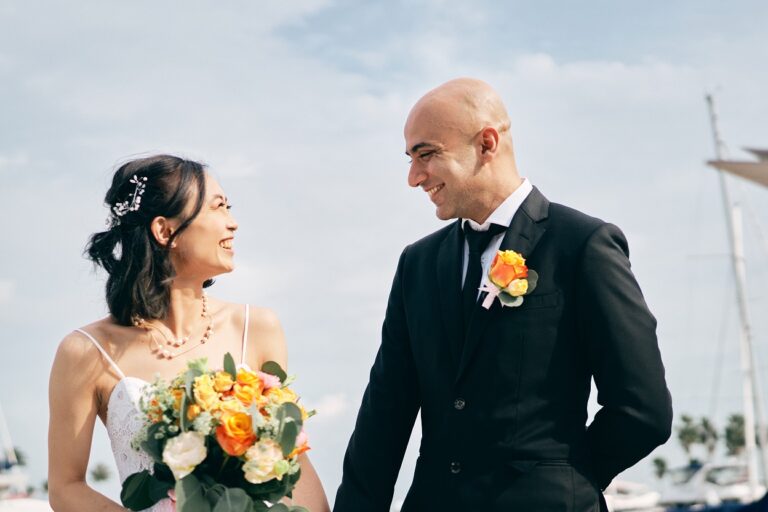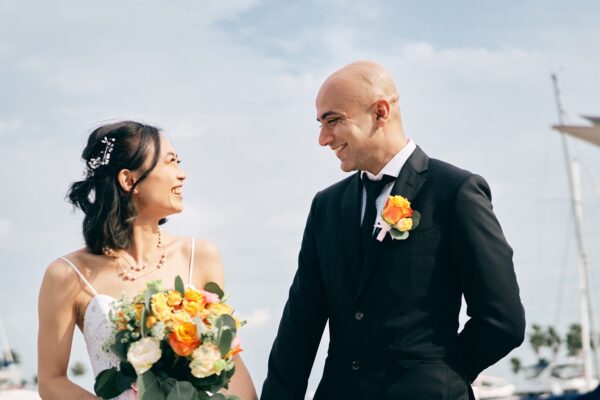 I lost almost all my sources of income during the pandemic, but I was highly protected as I was offered a job with an above-average salary and was able to work from home. I also had the good fortune of winning a prestigious performing arts award in Malaysia.
In 2021, I was interviewed by the principal of the oldest ballet school in Singapore—a world-renowned ballet master and teacher—and was offered a full-time teaching position. I believe, as a dancer, I have taken action for the industry, but as a teacher, I can take action to transform the industry. In November of the same year, I got married to my amazingly supportive husband, who makes me smile and laugh each day. Despite my occasional tears, I have changed and become stronger.
Taking full responsibility for my happiness also impacts every aspect of my life and the people around me, including my husband's and students' happiness. Buddhism is a never-ending battle between winning and losing. Whenever I feel down, I remind myself that "The Lotus Sutra is a fine sword, but its might depends on the one who wields it" (WND-1, p. 953). Wielding the sword of the Lotus Sutra through chanting and actively supporting my local Buddhist activities, I strive to break through the daily work obstacles in an elite industry that still glorifies a stereotyped standard of beauty and excellence. My work has become my mission by instilling respect for diversity and value-creation among my students. Only through my inner transformation to overcome my weaknesses each day, I further expand my life amidst all challenges in my pursuit of happiness.
Looking back on myself as an insecure, depressed, and invisible 19-year-old, I took the wisest possible five-year gamble to try out this practice. Without chanting, I would not have had the courage to live the life that is uniquely and assuredly mine while continuing to be more compassionate and hopeful.
My happiness has grown day by day for 12 years now, and if I keep striving in my Buddhist practice, I believe my joy will have no boundary.
*Jia Xi currently resides in Singapore