I was born in Sungai Siput, Perak. Since young, I worked for my father's small business and with the wages I earned, I bought whatever I liked. When I studied overseas, I worked part-time to pay for my living expenses.
I have always worked hard to achieve my targets, so I strongly believed that there's nothing I couldn't achieve without working hard.
Later, when my girlfriend (now wife) told me about Nichiren Buddhism and the Soka Gakkai, I showed no interest at all. Religion was never in my life plan as my material desires could all be obtained through sheer hard work.
In 2006, I took on a job as an information technology specialist.  Only two months new, I took up a huge project left behind by my former superior. With little experience, I performed below expectations and was frequently complained about by the client.
I wanted to resign from the company but was convinced otherwise. I worked harder but the workload only piled up resulting in stress that affected my sleep. My belief that nothing cannot be achieved through hard work crumbled.
Dejected and miserable, I joined in a New Year's Gongyo meeting where I saw the joy and hope portrayed by the youth division members supporting behind-the-scenes as well as the gymnastics performance. The display banner also urged youth to overcome all difficulties with confidence. That evening, I decided to give this religion a try and started participating in SGM activities. 
I started chanting and gradually gathered the courage to face my work. Finally, the ailing project turned around and was successfully completed. I even received a letter of appreciation from the client.
I then left my job to start my own business. Working day and night, I unknowingly neglected my family. One evening while working to finalize an investment plan, I was overwhelmed with great pressure. My limbs froze and I sweated profusely.
Seeing how the neighboring kids laughed enjoyably while they played, I felt the stark contrast of being trapped here in a hellish state. As I put my work down, it hit me that it's been a while since our family laughed together like that. I was too engrossed in making money that I've neglected my family and conflicted with my wife.
I picked myself up again through my long-neglected SGM activities. Here, I found the courage to transform the situation at home. I offered to start cooking for the family. Surprisingly, my wife offered to help out as well.
We enjoyed dinner and had a warm conversation afterward. My longing for a harmonious family came true. I realized that when one changes, the world would follow suit and the power to open up a new circumstance manifest from practicing Nichiren Buddhism. This inspired me to participate in SGM activities even more diligently.
Every day, I would read SGI President Ikeda's guidance and put his words into action. I then took up the mission as a leader in SGM and actively encouraged the YMD members through dialogues n home visits. Then, my parents and elder brother who witnessed my transformation decided to take up faith.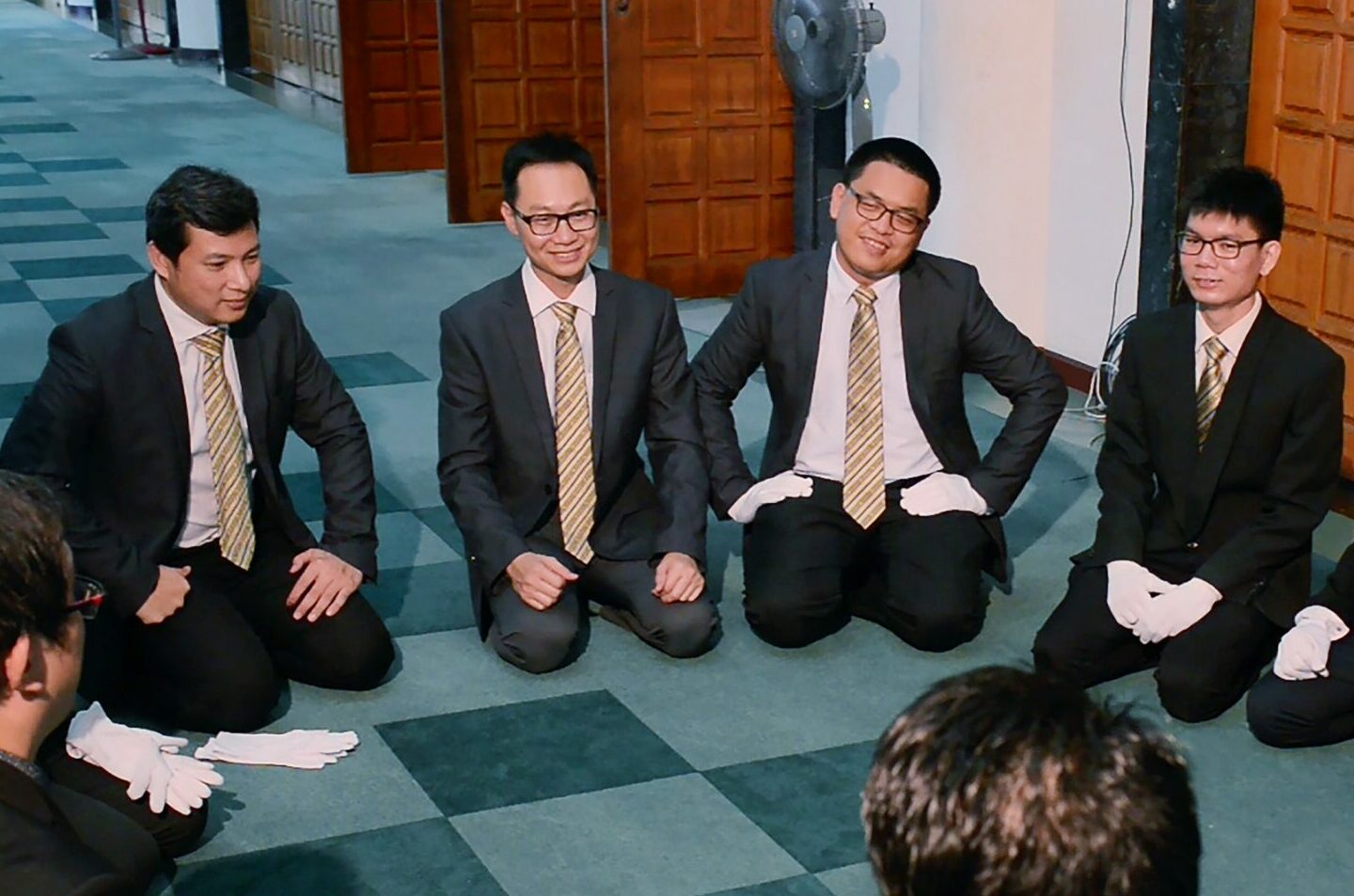 Amidst a dialogue session in April 2019, I suddenly had trouble breathing. I concluded the session early to rest at home but my condition worsened. My wife took me to the hospital right away and in that short 15-minutes drive, I gasped for air and held on to her hand. Just before losing consciousness, I yelled to myself "Don't die now! I still have a mission to accomplish!"
I woke up in the intensive care unit and was sent for tests and minor surgeries. The results say that I was diagnosed with atrial fibrillation, where I had abnormal heartbeats leading to palpitation, fatigue, and shortness of breath. This may lead to stroke and heart failure. It was so bad that even when I brushed my teeth lying down, my heartbeat would still increase to 110 beats per minute.
I experienced even worse suffering after being discharged from the hospital. Each day, I lived in fear and anxiety that I would stop breathing at any moment. I'm constantly short of breath and dared not stay home alone. If I had to go out, my wife would take me, and we'd always locate the nearest hospital just in case. As I woke up in the mornings, my body trembled uncontrollably.
I felt incredibly useless as I could not chant nor face the YMD members.
Faith for Achieving Victory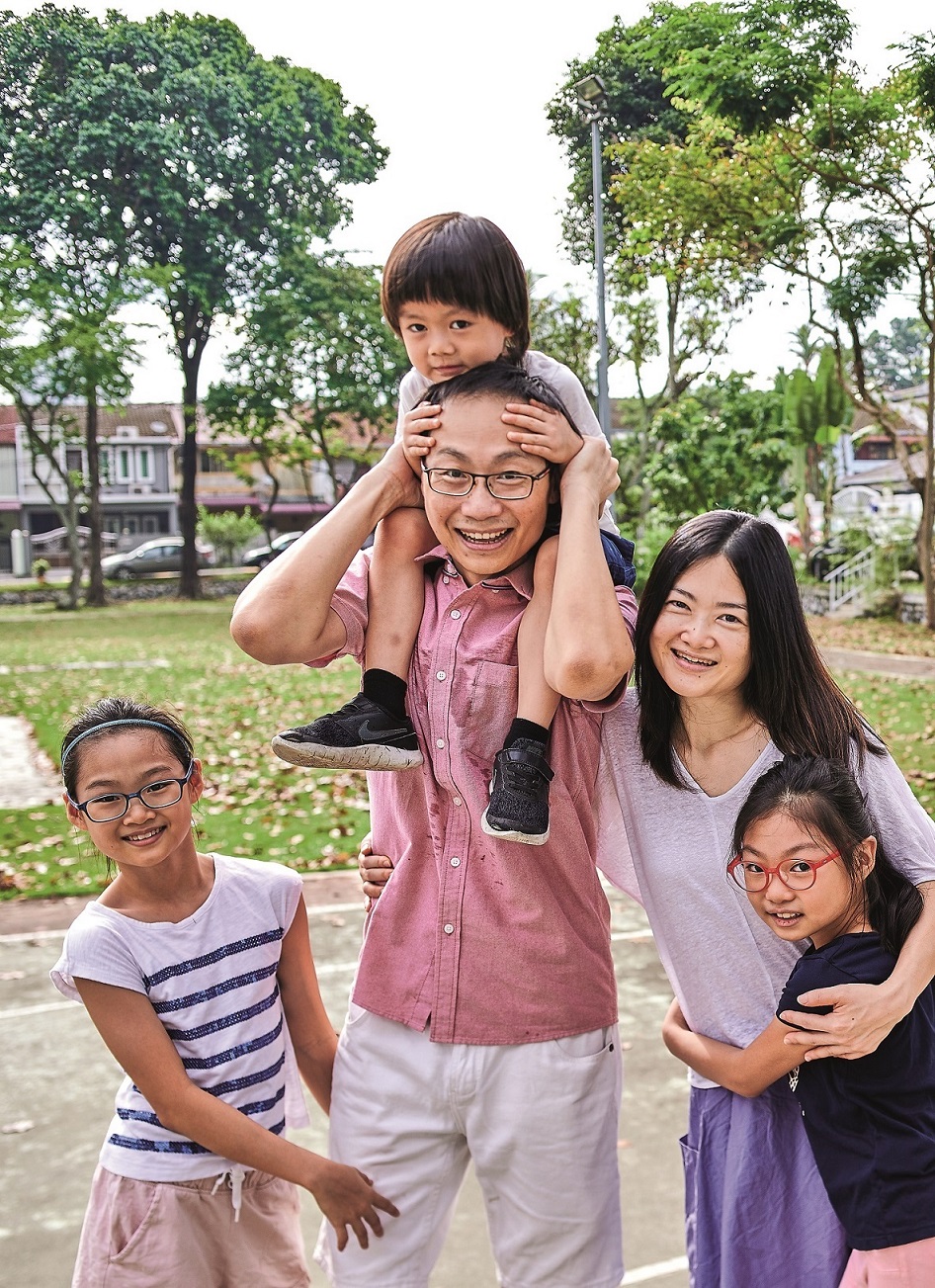 My father-in-law then encouraged me to chant abundant Daimoku aiming for absolute victory. I chanted to the Gohonzon fervently, determined to break free from my circumstances and climb out of this abyss.
As I read President Ikeda's lecture on the Gosho entitled "On Attaining Buddhahood in this Lifetime", I realized that as long as I chant Daimoku, the sun of Buddhism will surely arise in my heart giving me the courage to challenge my predicament.
I also challenged myself to participate in SGM activities once again. It was very tough for me as a short 15-minute drive amongst speeding cars made me stiff. I challenged myself to arrive at the meeting venues without fail and continued to call up my YMD members to encourage them. It was during this ceaseless struggle that I awakened to my mission in life and finally overcame the fear of death.
Today, my heartbeat remained normal and though the doctor pre-empted that a similar heart condition may recur in 3 – 7 years' time, I am not worried.
I am embracing the true "treasure of life" which is faith, through which we can achieve anything. President Ikeda has said that people with strong faith are the "wealthiest" of all, and I for one felt that I am a truly wealthy person with the "treasures of the heart" which allows me to live happily with a sense of fulfillment in all circumstances.
Facing death squarely, I am determined to dedicate my life to contributing to the eternal happiness of myself and others.
Adapted from the Nov 2020 issue of COSMIC.