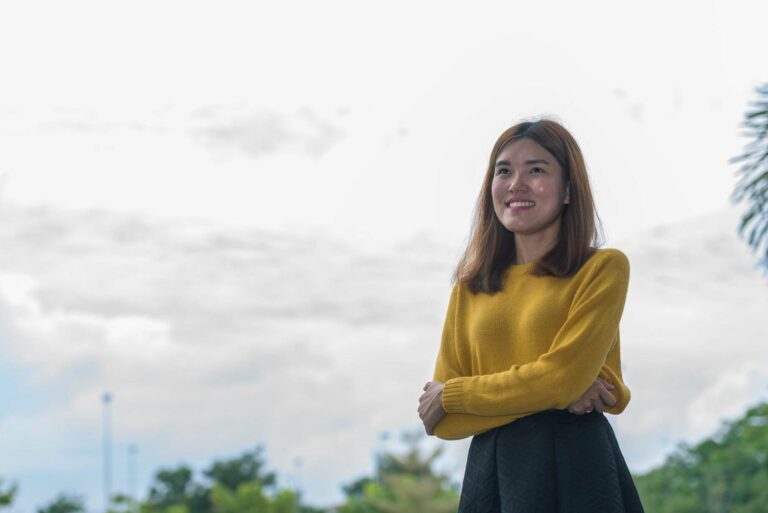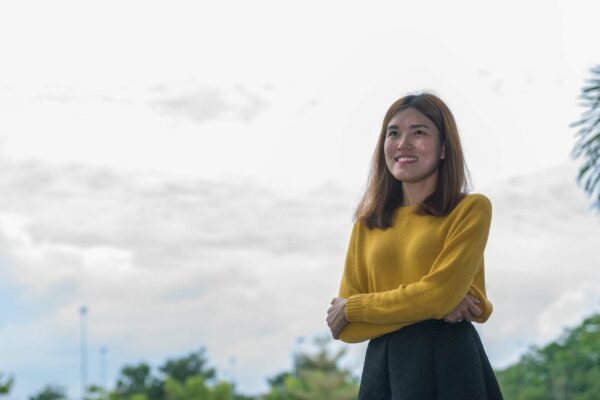 Life is like a play where I am the protagonist. I write and perform the script of my own life.
During my childhood days, my family faced major financial difficulties. This resulted in my family moving house seven times. I was nine when our finances finally hit rock bottom, and that was when my mother began practising Nichiren Buddhism.
My father's businesses failed repeatedly. To make it worse, loan sharks frequented our doorsteps, harassing us for overdue payments. Once, they even put up his photo at our apartment block. We had to move to avoid them.
Our family survived solely on my mother's meagre salary as a beautician, and it was barely enough to feed all of us. But, as if battling the assaults of karma in winter, my mother practised steadfast faith and encouraged all her children to participate in SGM activities.
Since then, I started becoming active and assumed various responsibilities as a youth member in SGM, including fostering the Junior Division members, performing on stage, and emceeing for events. I steadily gained more self-confidence by polishing myself, topped with consistent Buddhist studies.
I took my studies seriously and chanted wholeheartedly for the wisdom to excel in my studies. Fortunately, even without the help of tuition classes, I excelled in my Form 3 examinations.
Soon after, my mother began showing symptoms of overwork and stress. As a result, she resigned from work. To support the family, I started working part-time but my grades suffered. Nevertheless, without giving up, I strove to do my best and was able to enrol into the Science stream in Form 6.
When I was in Form 6, my family went broke and started selling mixed rice to make ends meet. I worked till 11 PM before I could start doing my schoolwork and revisions.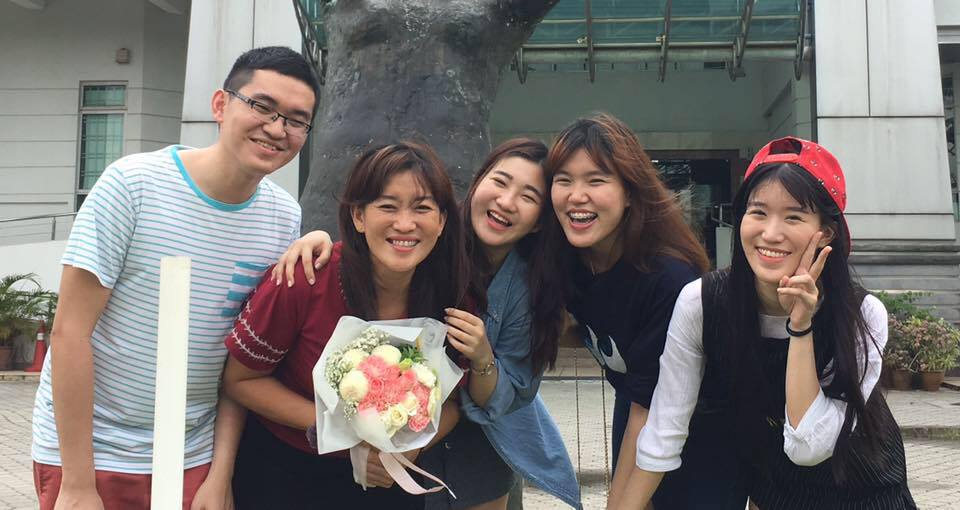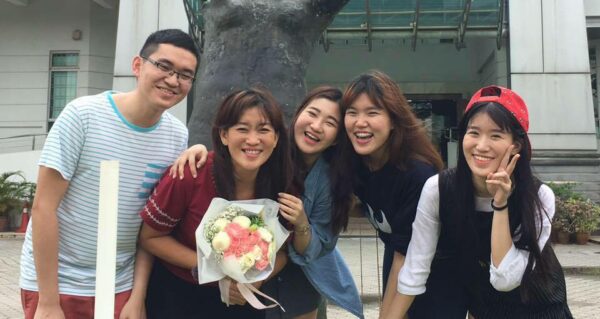 Life was agonising, but President lkeda's guidance urging youth to tackle hardship convinced me I was on the right path. I resolved to soldier on, complete my studies and overcome all obstacles in my way.
I felt my prayers answered as I achieved excellent results in my Form 6 examination, landing me a spot in Universiti Teknologi Malaysia (UTM), to major in chemistry.
In university, I also continued to study SGI President lkeda's Peace Proposals and participated as a narrator for the peace exhibitions organised by Soka Gakkai Malaysia. This helped me further strengthen my understanding of the humanistic philosophy of Soka.
In my final year, I took up the challenge of planning an exhibition that promotes sustainable way of living – the "Seeds of Hope" exhibition – while writing my thesis. The Head of Faculty, who was my supervisor, had high expectations of the Bachelor's Degree students to produce a thesis on par with Master's Degree candidates. With strong prayers as my basis, I accepted all her criticism positively and repeatedly revised my thesis to improve it.
I was delighted that both my endeavours resulted in great victory – the exhibition was an unprecedented success, The team of narrators for the "Seeds of Hope" exhibition was made up of 80 international students from seven countries and various ethnicities. Our united efforts made the exhibition an unprecedented success, attracting over 2,500 visitors in just three days. In addition, my thesis was also nominated as one of five outstanding theses which were specially presented to industry players.
My life in university was one that allowed me to unleash the full potential of youth.
The Real Test Lies in Society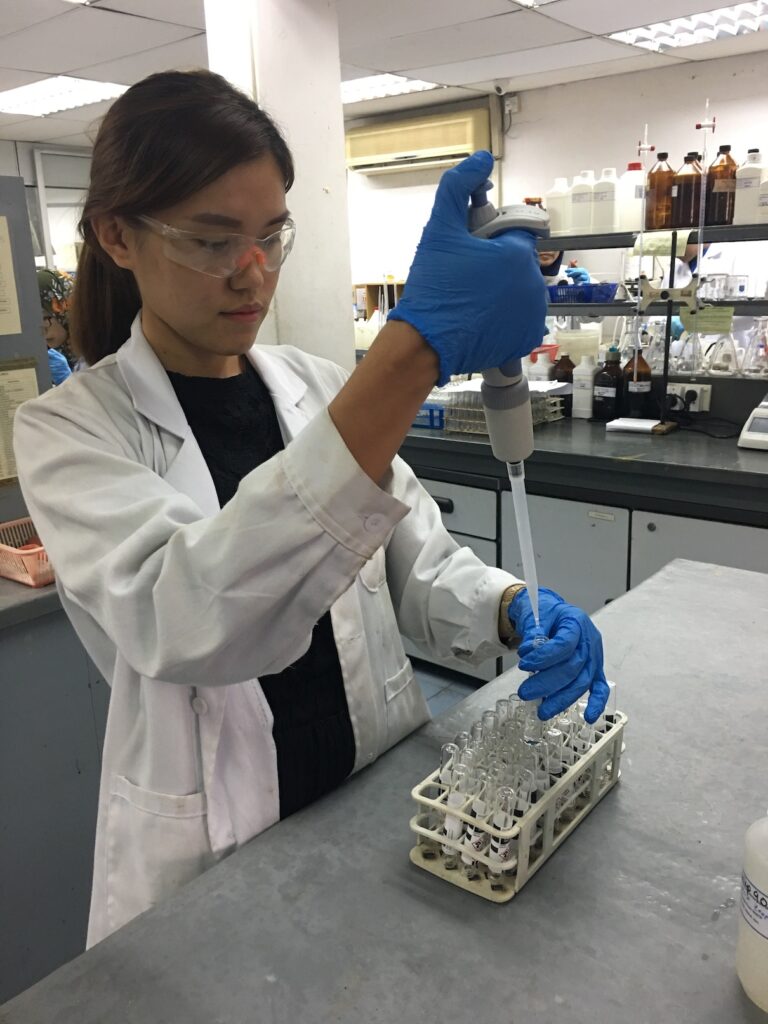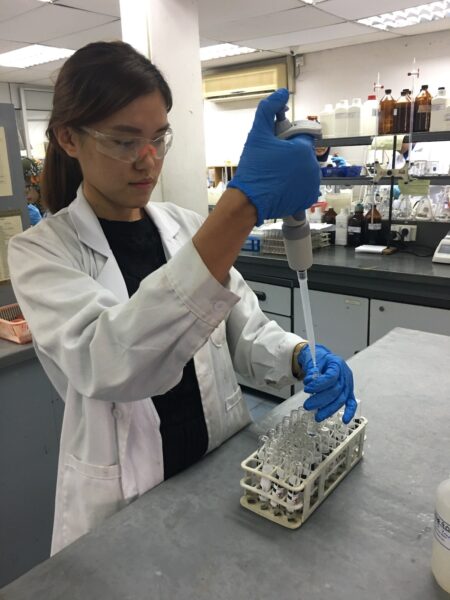 If the earlier days were likened to forging and sharpening a sword, then stepping into society would be where this sword's true ability is being tested.
Upon graduation, I prayed for a job that suited me and was promptly hired at my present company. Though I lacked the experience and there was no one to guide me, I was assigned to coordinate an entire department. The experience of taking up various responsibilities in SGM activities in the past helped me adapt and learn quickly in a new environment.
Gaining trust among my colleagues, I was also able to turn my workplace from one where the employees were not on good terms with one another to one where we could enjoy harmonious relationships. I truly felt the importance of praying earnestly and having dialogues with my colleagues.
I also gave constructive feedback to our interns, encouraging them to believe in their potential and grow as unique individuals. Seeing them proud of their achievements by the end of their internships was gratifying.
Meanwhile, my colleagues got along better, and we bonded like a family, resulting in better work performance. I am pleased to gain the trust of the people around me. Through my Buddhist practice, I confronted and overcame all obstacles head-on and broke through any sense of powerlessness. After five years, I was promoted and became the Head of Department – the youngest in the history of the company. My salary increased greatly and all my goals that were set out earlier were achieved.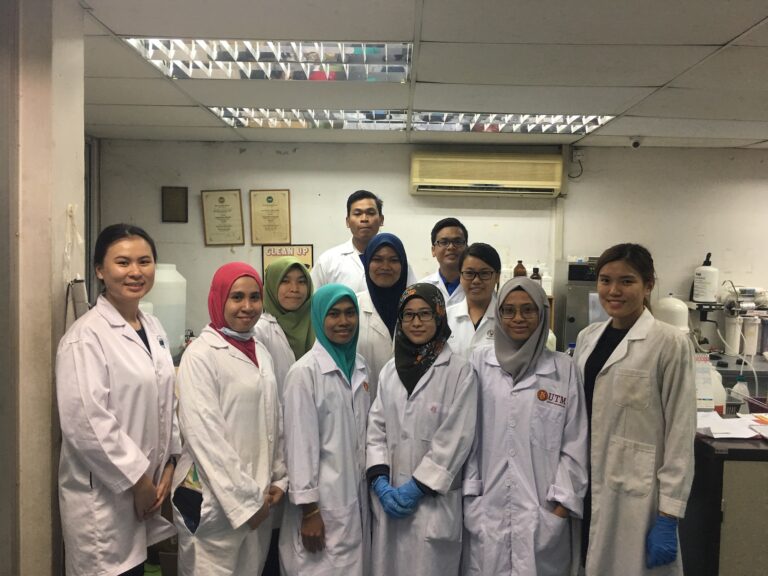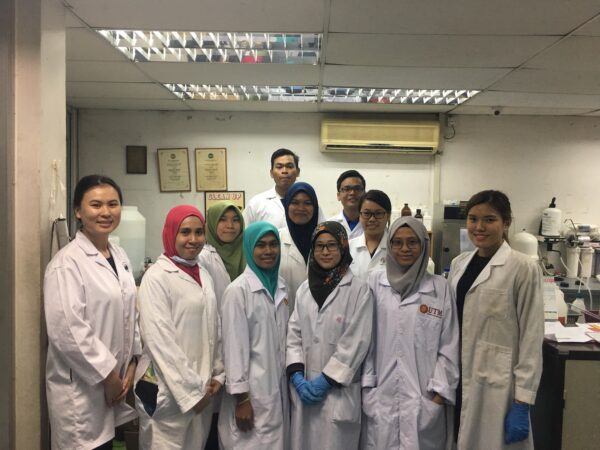 In 2015, my mother was diagnosed with cervical cancer, which spread quickly. She was often upset due to the pain, and it wasn't easy to care for her. However, my Buddhist practice and chanting ignited an indomitable spirit within me. I am also grateful to the many SGM members who had continuously encouraged her until she drew her last breath in April 2017.
Her dedication to carrying out activities for the happiness of those around her has become a great treasure. I am convinced she had transformed her karma. My siblings and I renewed our resolve to practise faith seriously. My husband, whom I have known since my university days, also decided to start practising after witnessing how I overcame all obstacles through faith.
After moving house seven times in 15 years, we were finally able to afford a home that is ours. I was also able to afford another house after my marriage.
President Ikeda once said: "Those who have suffered the most will become the happiest."
I've engraved this guidance in my life and have now become the protagonist of a rewarding and fulfilling life!
Adapted from COSMIC December 2017