Second Soka Gakkai president Josei Toda once said, "The new century will be created by the power and passion of youth!" It was in this spirit that some 300 SGM youth leaders gathered at the SGM Culture Centre on September 16 and 17, 2017 for the 13th SGM Training Academy. The theme of this training course was "Youth! Together Let's Promote the Great Good of Shakubuku, Marching Towards World Peace."
In his keynote address, SGM General Director Koh Sia Feai spoke about the importance of realising our mission as Bodhisattvas of the Earth. Youth must strive to the fullest for kosen-rufu and attain Buddhahood in this lifetime. It is crucial for youth to sow the seeds for world peace through sharing Nichiren Buddhism with others, an act of great good. He urged the participants to contribute to the peace and happiness of their local communities and widely share Buddhism at their respective areas.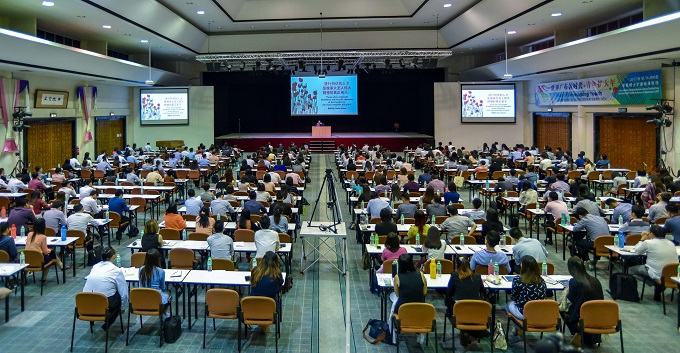 Just weeks before this Training Academy, ten SGM youth representatives, led by SGM Youth Division Leader Chia Kok Peng and Young Women Division Leader Ng Lay Kian, had attended the SGI Youth Training Course held in Japan. At this Training Academy, they shared various experiences gained from the Youth Training Course for the sake of inspiring their fellow youth to follow in the footsteps of our mentor and realise kosen-rufu in their respective areas.
The SGI Youth Training Course was also held to commemorate the 60th anniversary of Mr Toda's "Declaration Calling for the Abolition of Nuclear Weapons." During this course, the SGM delegation had the opportunity to visit Mitsuzawa Stadium in Yokohama, the place where Toda made his historic Declaration.
The training course also came after the United Nations had adopted the Treaty for the Prohibition of Nuclear Weapons on July 7, making it an even more significant anniversary for the Declaration. The SGI had worked closely with the International Campaign to Ban Nuclear Weapons (ICAN) and other civil society organisations in paving the work for this historic Treaty. (Editor's note: ICAN was awarded the 2017 Nobel Peace Prize for its efforts in advancing nuclear disarmament.)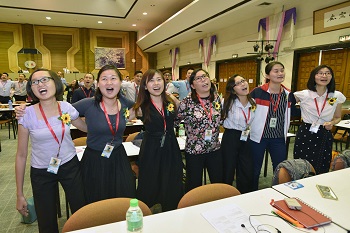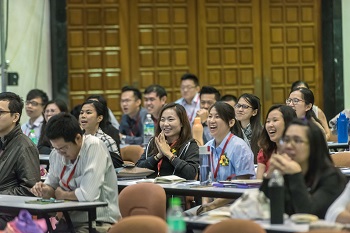 Participants also discussed their prime point with their mentor President Ikeda in small group discussions. One of the study sessions was also broadcasted live to leaders nationwide.
The youth lined up one after another to make resolutions to passionately share Buddhism and advance kosen-rufu in their respective areas. Throughout the entire Training Academy, the participants were in high spirits, and smiles were abound as they charged ahead with renewed determination towards enabling SGM to achieve 20,000 new professors of happiness by November 18, 2018.