On 26 November, 2022, SGM held the Commemorative Leaders Meeting at Selangor Culture Centre, Klang to commemorate 18 November, the founding day of Soka Gakkai. The joyous meeting was attended by SGI vice-president Yoshiki Tanigawa, SGI South Asia leader Shinji Ushioda and SGM leaders.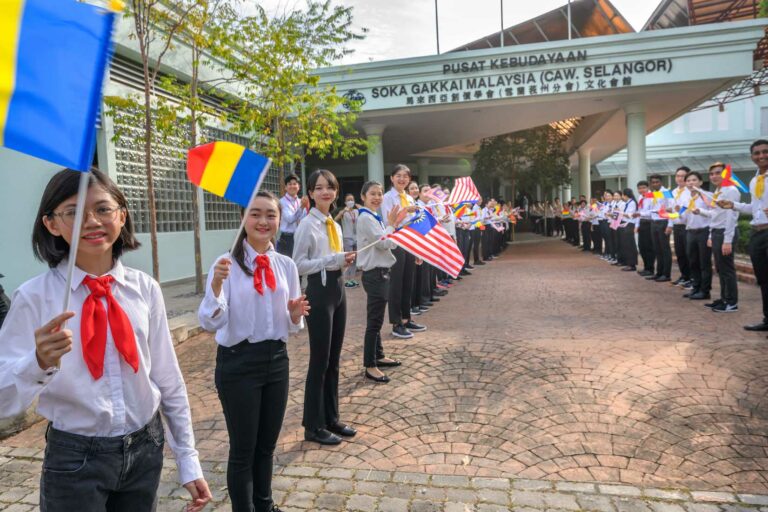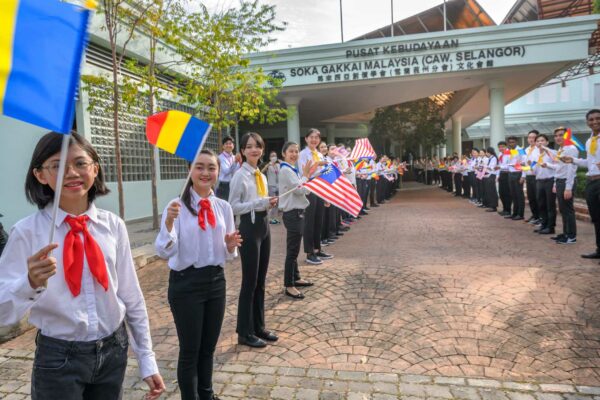 In his congratulatory message which was read out by vice-general director Johnny Ng, SGI President Ikeda urged the participants to "demonstrate great actual proofs of "human revolution" and victory based on the Buddhist principle of "Buddhism is win or lose" and "advance together in harmony with the unity of many in body, one in mind."
In her speech, SGM women's division leader May Chan spoke about the significance of 27 November which is also the 22nd anniversary of President Ikeda's second visit to Malaysia. She also urged them to advance cheerfully towards next year which is themed, "Year of Youth and Triumph."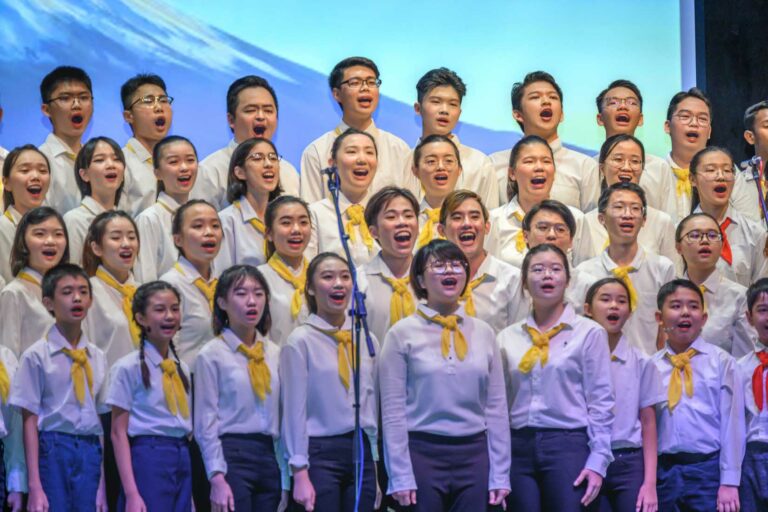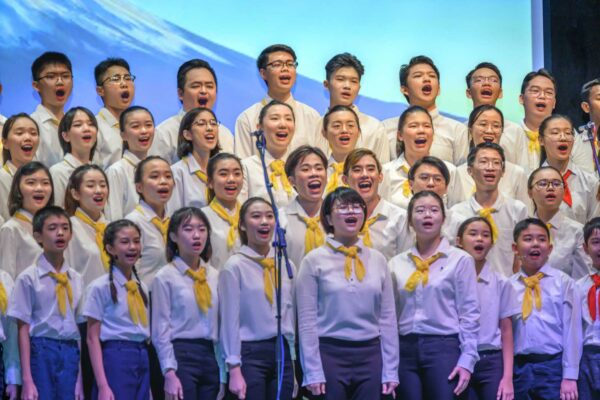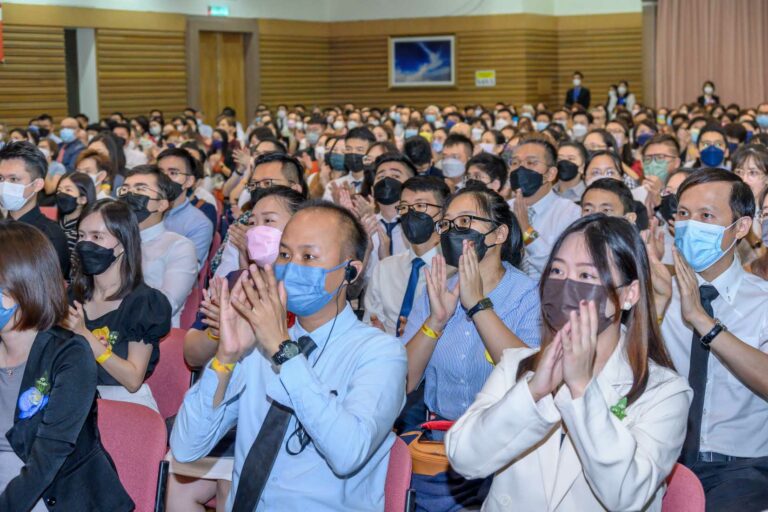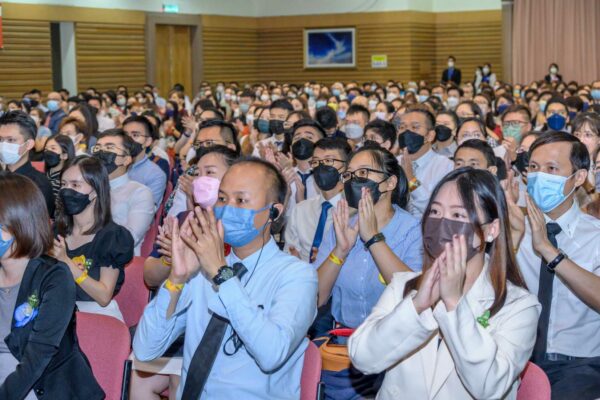 Following that, SGM young men's division leader Chang Chung Bin and young women's division leader Lee Kam Yit shared the struggles faced by the youth division members while carrying out kosen-rufu activities during the Covid-19 pandemic. Through strengthening their faith, they were able to keep advancing and create breakthroughs. The new Young Women's Student Division Chief, Koo Wei Qian also shared her determination in expanding the networks of peace together with the Student Division members.   
Meanwhile, General Director Koh Sia Feai encouraged the participants to exert their efforts in establishing a youthful organisation, one filled with the passion and power of youth, where the youth will continue to grow and learn.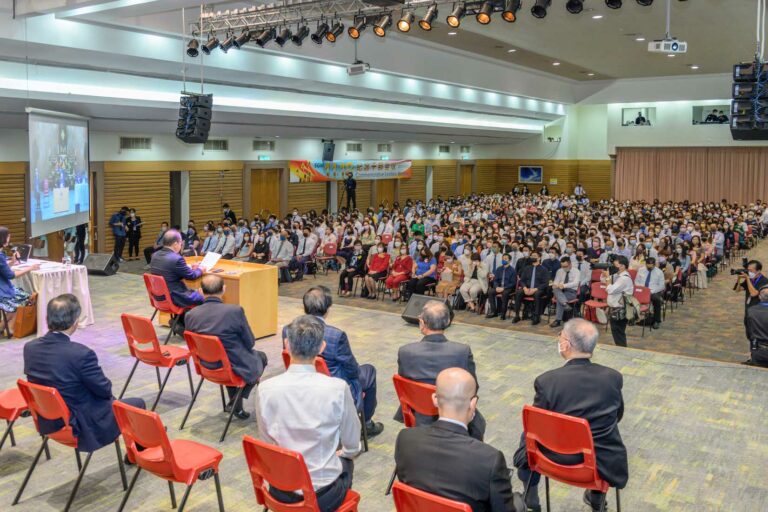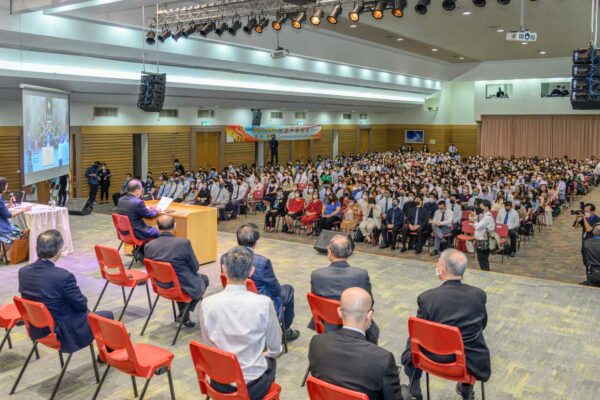 Next, SGI vice-president Yoshiki Tanigawa began his speech by applauding SGM's efforts of introducing Nichiren Buddhism to over 3,000 youths and reaffirmed President Ikeda's emphasis on nurturing the youth. Mr Tanigawa also spoke about the importance of reading the Gosho daily and called on the leaders to accumulate the treasures of the heart and to wholeheartedly encourage and inspire others.