On 27 November 2022, Penang Amala Group celebrated its 33rd anniversary online. A total of 130 members including new members, Soka friends and some members from Kedah, Perak and Selangor attended.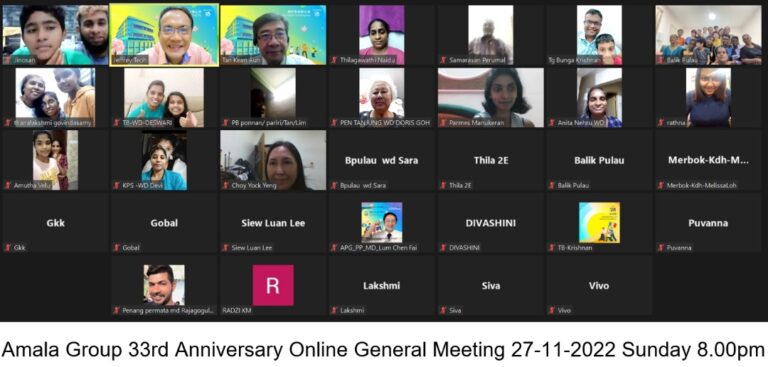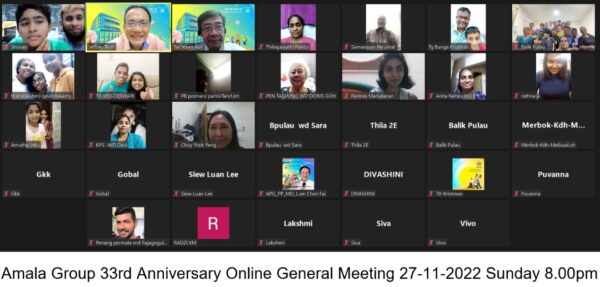 In his congratulatory message SGM General Director Koh Sia Feai said that throughout the year, despite the onslaught of the Covid-19 pandemic, SGM members, including those of the Amala Group, have been able to overcome numerous challenges with resilience and empowerment, as taught by SGI President Ikeda. Mr Koh called on the members to triumph in life with faith and a resilient spirit. He also announced that the year 2023 has been designated by the SGI as the "Year of Youth and Triumph."
They carried out a study session and shared experiences in faith. Vice-zone leader Tan Kean Aun concluded that SGM will continue to construct a Youthful SGM in 2023, expand the network of good citizens and create a better society.