Prof Majid Tehranian, director of the Toda Institute for Global Peace and Policy Research and professor of international communication at the University of Hawaii was in Malaysia for a short visit from March 22 to March 28, 2005.
A political economist by education, Prof Tehranian is a graduate of Dartmouth College and Harvard University. He has taught at Harvard, Oxford, Tufts, Southern California, and Tehran universities.
On March 23 and 24, Prof Tehranian was invited by SGM to lecture at Wisma Kebudayaan SGM, Kuala Lumpur and SGM Culture Centre, Cheras respectively. The theme of his two lectures were centred on human civilisation, and its journey towards peace and 'global citizenship'.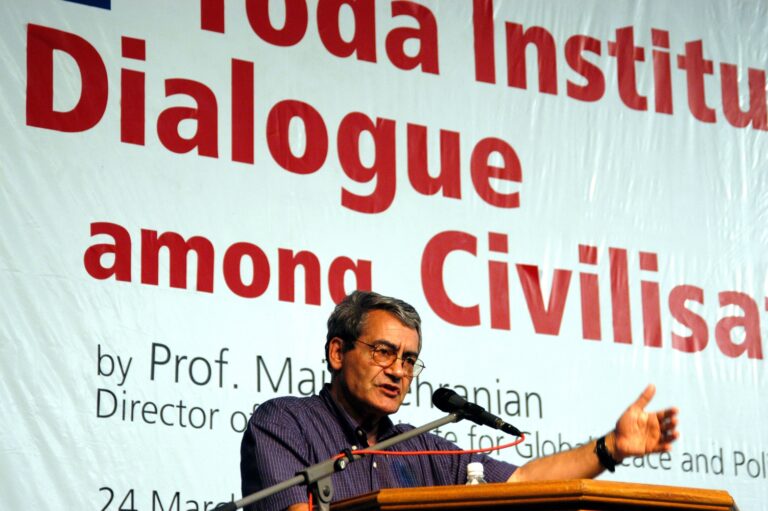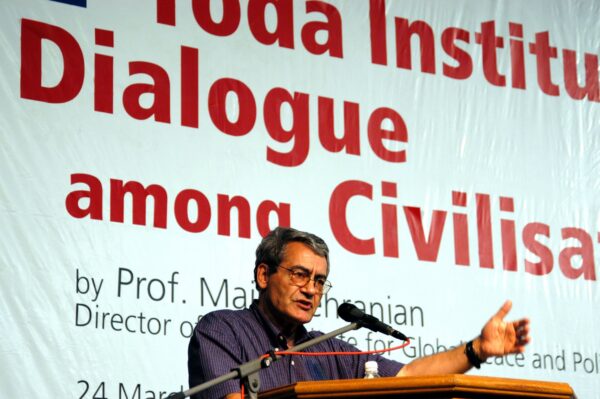 Prof Tehranian sees civilisation as a journey towards peace with peaceful means. Rather than view civilisations as a progression towards a technological or moral end, he argues that human civilisation should be viewed as layer upon layer of civilisation. He defined these 'universal' layers that are found all over the globe as major technological breakthrough in human history – nomadic, agrarian, commercial, industrial and digital. Today, the multiple layers of civilisation exist together, and there is an urgent need for dialogue and understanding among these layers.
In today's globalised world, he stressed the need for humanity to embrace the fact that there is only a single unified human civilisation. Using the example of the Banyan tree, he said that human civilisations are like the branches, fruits and flowers, with different colours and tastes. However, they are all part of the same tree, and are sustained by the same earth, water and air. Prof Tehranian also pointed out that there is no such a thing as a 'pure' civilisation, as all civilisations have interacted and influenced one another throughout history.
Quoting from his favourite 13th century Sufi poet Rumi and also SGI President Ikeda, he concluded that we all must learn to transcend our differences to become true global citizens.