On the afternoon of 27 March 2005, a capacity crowd of over 1,300 people gathered at Ikeda Peace Auditorium, SGM Culture Centre, Cheras to listen to the grandson of Mahatma Gandhi, India's most well-known human rights activist. Dr Arun Gandhi, 71, is the fifth grandson of the Gandhi, and founder of the MK Gandhi Institute of Non-violence.
His lecture, which was aptly entitled 'Lessons from My Grandfather' gave insights into the philosophy of non-violence and the profound lessons that Gandhi taught throughout his life. In a world where the culture of violence is rampant, Dr Arun Gandhi's inspiring lecture brought home the point that, in order to have a world without violence, we must begin by sowing seeds of non-violence in our own lives and our families. Non-violence, he said, is not a matter of strategy but a lifestyle that encompasses our thoughts, words and actions.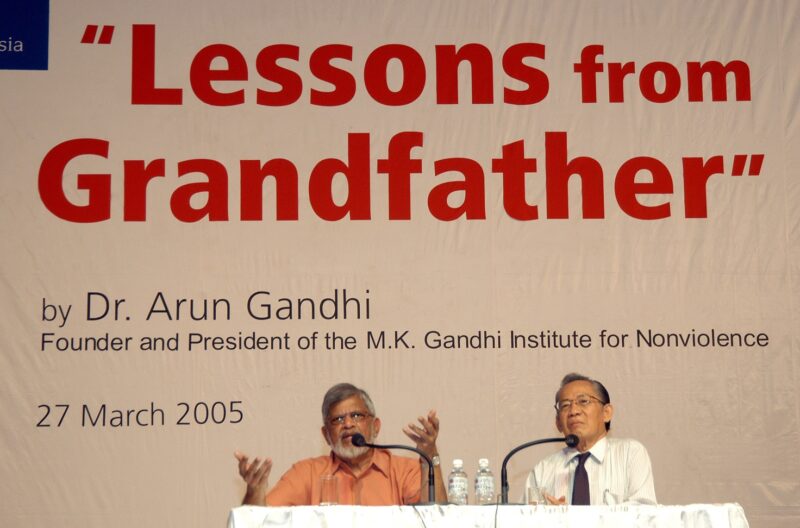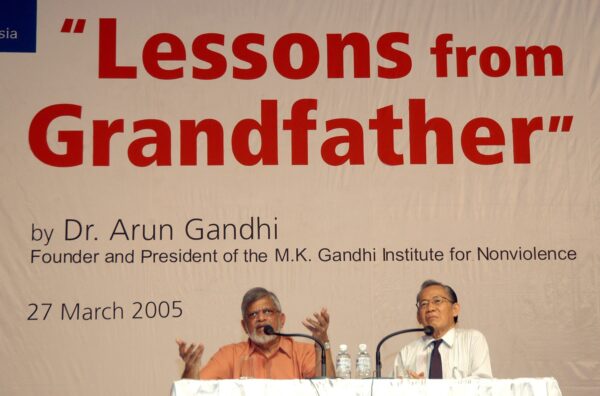 Ever optimistic about humanity's potential for making a positive difference, Dr Gandhi spoke on how each person must become the 'change they wish to see in this world'. He stressed that we must do what we can, and not just lose hope in the face of an insurmountable challenge.
The ensuing questions and answers session lasted for close to an hour, where the crowd posed various interesting questions to Dr Gandhi. Chairman Emeritus Professor Dr Khoo Kay Khim of University of Malaya remarked that the lecture was indeed a rare opportunity for all Malaysians to learn and understand Gandhi's lessons for humanity.