Disability is often perceived as a constraint that restricts the expression of a person. But the engaging choreography of Chilean Isabel Croxatto and her group of dancers demonstrates that disability can in fact be beautiful. When the disabled accept and learn to surmount these limitations, their disability can become a source of creative expression. They can transform hopelessness and misery into joy and happiness.
Using specially designed prosthetics and bindings, the dancers led by Isabel Croxatto deliberately appeared on stage with various kinds of disabilities – blind, deaf, crippled, mutilated, deformed, paraplegic, spastic and acromegalic.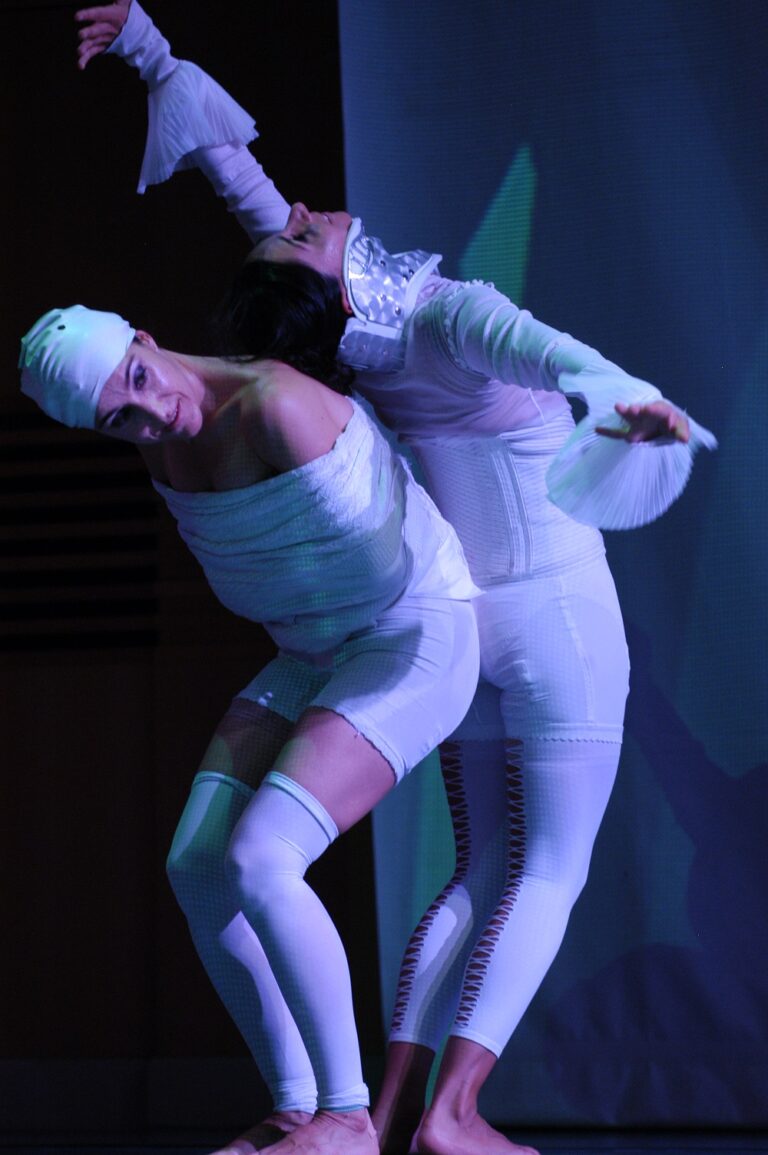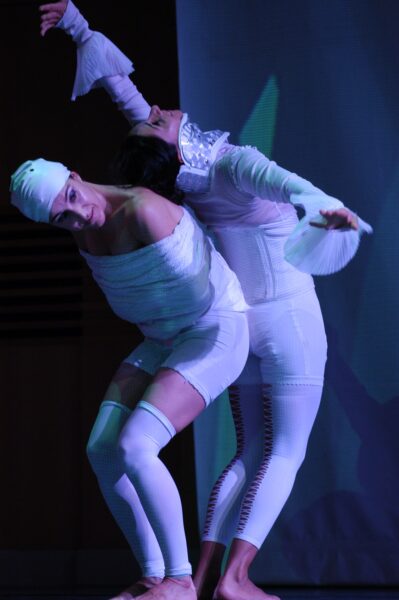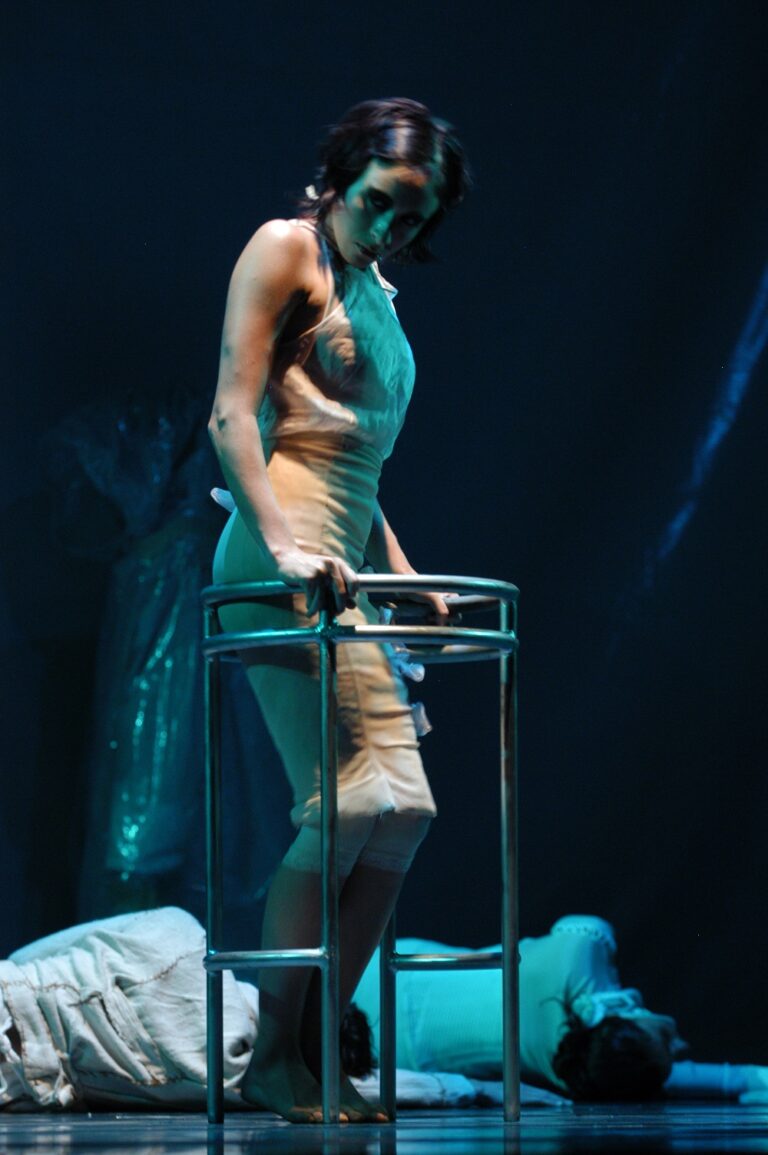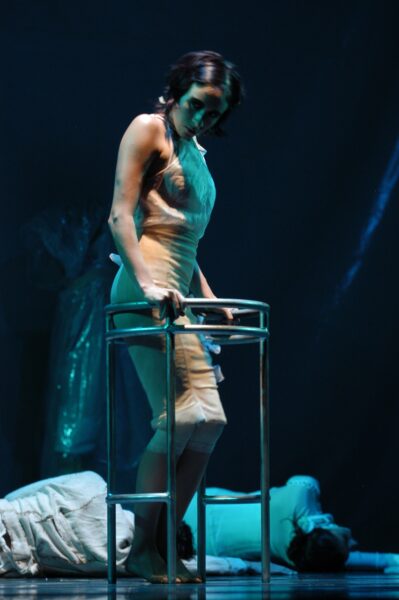 Their performance entitled 'Passengers of the Body' (Pasajeros del Cuerpo) was held at Wisma Kebudayaan SGM, Kuala Lumpur on February 26 and 27, 2006, jointly organised by the Embassy of Chile and SGM.
The choreography, the custom-made music with unique 'sounds' for each kind of disability and dynamic visual backgrounds provided by a LCD projector blended very well together to evoke an emotive response from the audience.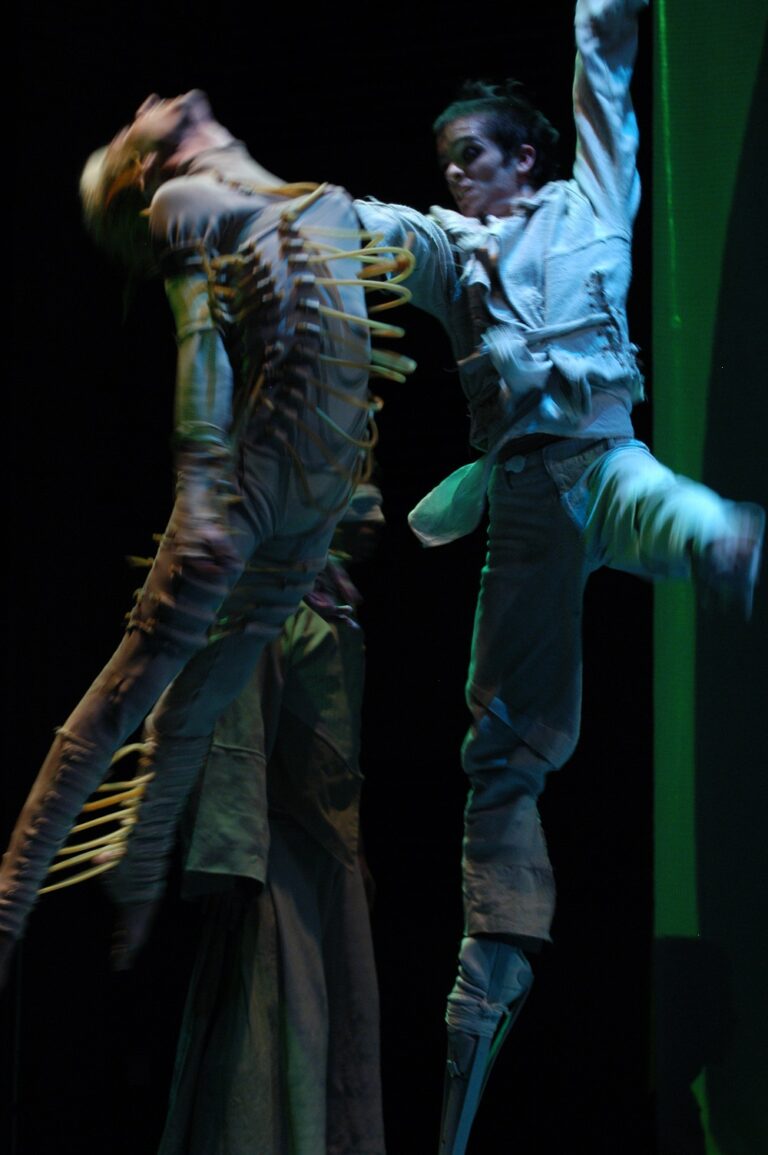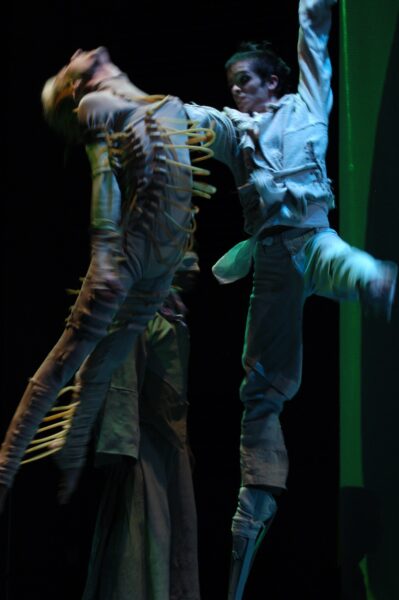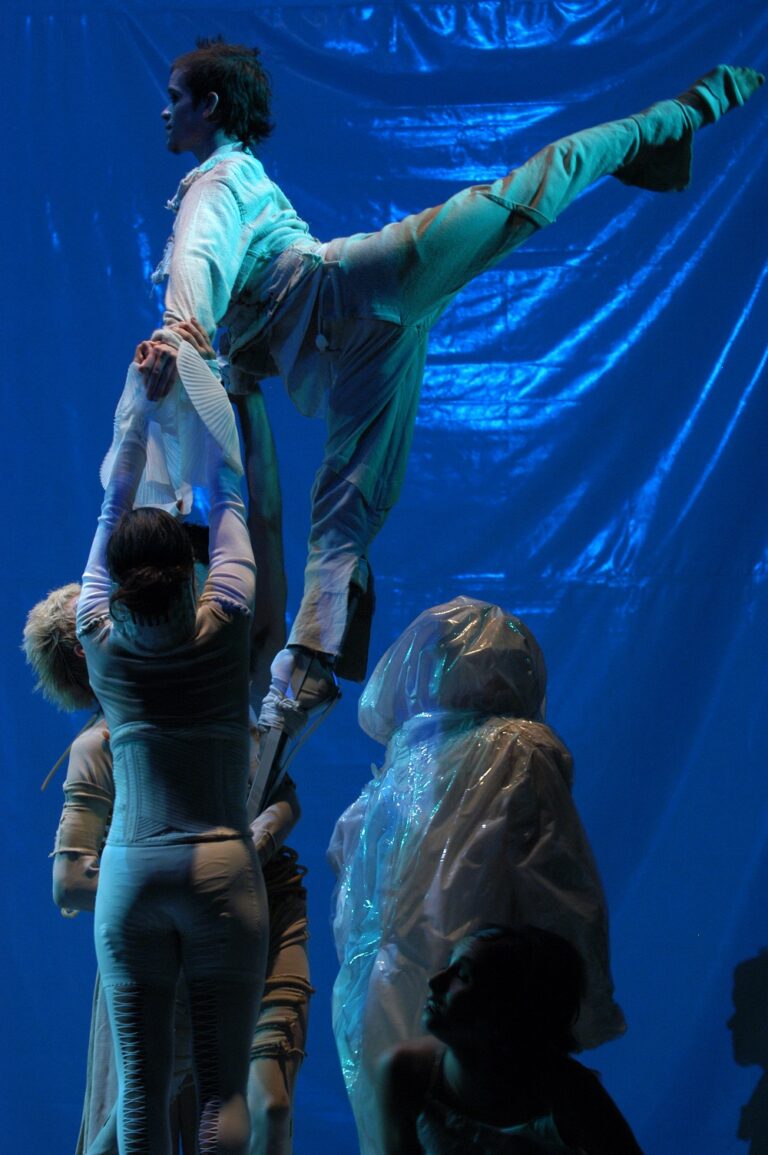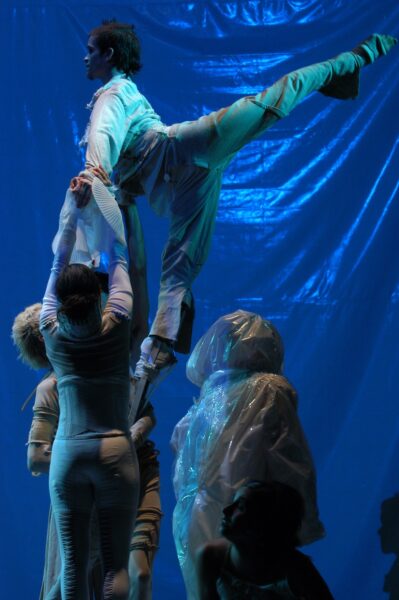 In the beginning, the audience were made to 'feel' the discomfort, frustration and loneliness of the disabled as they grappled and came to terms with their disabilities. Then, as the performance progressed, each dancer gradually displayed unique movements created by his or her own physical limitations. Gaining confidence of their own expression, the 'disabled' found ways to support each other although they themselves were faced with difficulties. More importantly, they began to discover joy and the ability to love and support one another. The moment of liberation – the finale – came when the dancers appeared on stage again but this time without the bindings and prosthetics. Their unified movement symbolised their transcendence over physical limitations, and a 'new life' of triumph and freedom.
Essentially, Ms Croxatto hopes to convey the idea that, "We are all only 'passengers of the body'. We manifest our life through our bodies, no matter what form or condition they are in. When you have something to say or express, you will always find your way of doing it."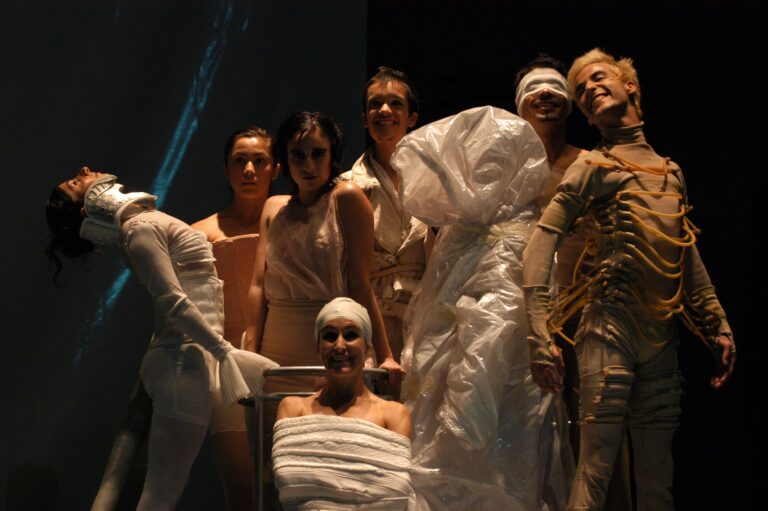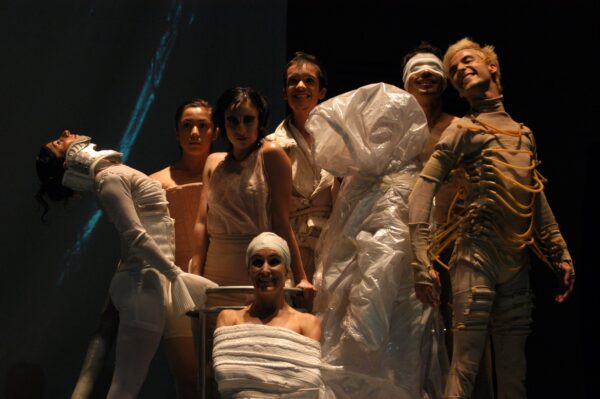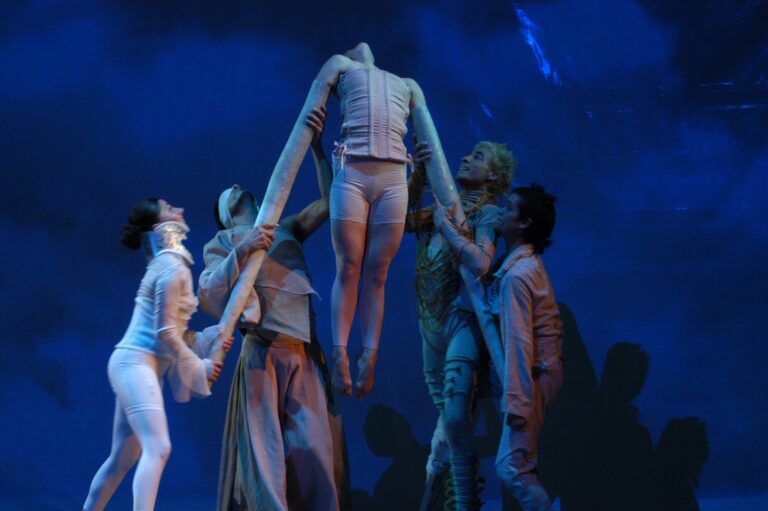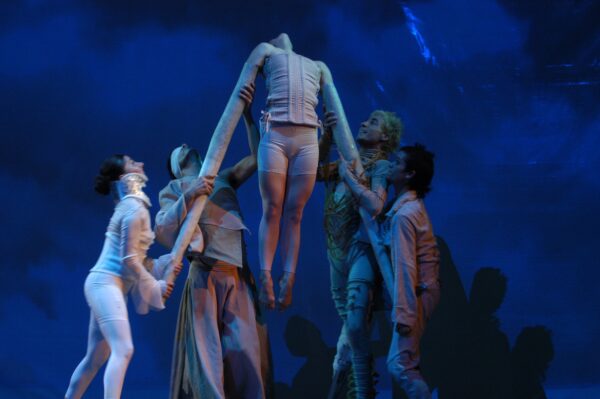 The performance is also revealing in how it shows that we are all 'disabled' in our own ways – the difference is whether or not it is physically visible. In the end, it is up to each of us to accept and overcome this 'disability'. Choosing to do so will enable us to see our 'disability' as a source of growth, a process that enriches ourselves and all those around us.
The Isabel Croxatto Dance Company was established in 1993, and includes emerging talents and established dancers from the National Chilean Ballet and the Ballet of Santiago. They have performed in the major theatres of Santiago, Chile as well as in various international festivals in Mexico, Brazil, Spain, Venezuela and Portugal and Finland. This is the dance troupe's first visit to Malaysia.