On December 1, 2019, Ikeda Peace Park (IPP), the first peace park in Malaysia named after President Ikeda, was officially opened! Some 2,500 SGM members and its friends witnessed this historic moment.
In his speech, YB Dr A. Xavier Jayakumar, Minister of Water, Land and Natural Resources, mentioned that IPP has deep meaning as it is a place where the idea of peace is spread. He suggested building more of such peace parks so that children could learn to appreciate the environment in the areas where they live.
Later, in her opening speech, Puan Elya Marini Darmin, Klang Municipal Council (MPK) deputy president congratulated SGM for fulfilling its responsibility to society, noting that SGM bore all expenses for the construction and future maintenance of IPP.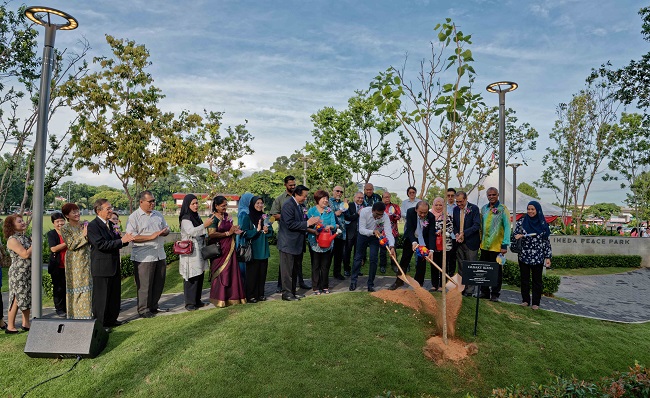 SGI President Ikeda has sent a congratulatory message, in which he hopes that this park will become a plaza of friendship symbolising the culture of peace.
SGM General Director Koh Sia Feai then said that the field on which IPP is situated has been the venue for the biennial Run for Peace and gathering point for government officials, community leaders and friends to know more about the Soka Gakkai, SGI President Ikeda and his peace ideals. Mr Koh also hoped that IPP can serve as an avenue for residents and visitors to carry out dialogue and foster friendship.
Located in Taman Klang Jaya, Klang and measuring 792 square metres, IPP has a plaque praising President Ikeda's contribution towards peace and his famous quote on peace.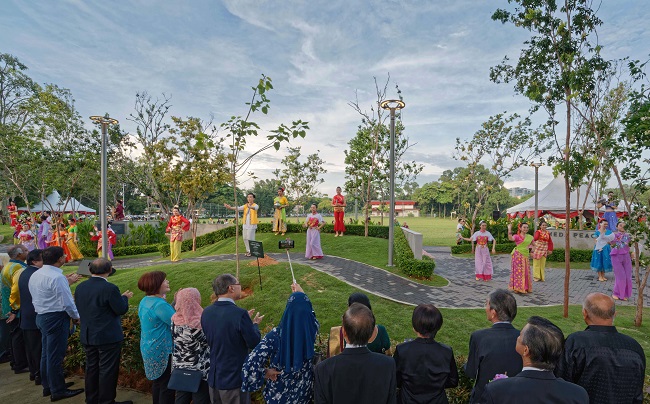 Earlier on November 15, the soft launch of IPP was held with Dato Mohamad Yasid Bidin, MPK president as the guest-of-honour. He mentioned that IPP was approved by MPK in 2018, to show their respect and appreciation for President Ikeda's endless contributions towards world peace. He also said that the park will become a landmark of peace in Malaysia.
S. Tilakavathy, chairperson of the Taman Klang Jaya Residents Association said that IPP is a wonderful structure that has uplifted the residential garden and the residents are really appreciative and happy to have it.