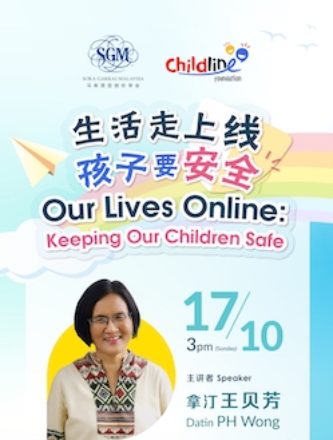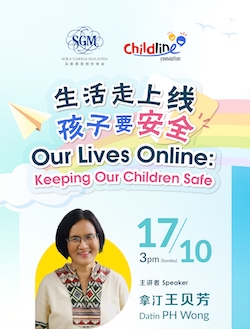 While social media and the internet provide children with opportunities to connect, acquire and share information, and access entertainment, they inevitably expose them to cyber risks. What can we do to ensure that the internet is a safe space for them?
A lawyer by profession, Datin PH Wong is the Director of Childline Foundation which is spearheading child online protection, child helpline training, children as Child Advocates as well as the MBPJ Child Friendly Cities Initiatives.
Passionate about delivering quality childcare and play through the setting up of community toy libraries and safe spaces for children in Malaysia, she is also Toy Libraries Malaysia's Chief Play Advocate and she represents Asia on the International Toy Library Association Board. She is currently leading the Child Crisis Support Team (CCST) under the Covid-19 Greater Klang Valley Special Taskforce which provides support for children's alternative care and basic needs.
Datin PH Wong will highlight some issues on cyberbullying, game disorders, social media addictions, online child safety and child protection. Join us to find out more how our children's interests, safety and well-being should be our priority!