From September 5 to 7, 2018, Tadika Seri Soka (TSS) principal Lye Loy Hou and 15 teachers led some 120 four-year-old students to visit the G2G Animal Garden located in Serdang, Selangor.
As the theme for this semester was "Farm Animals", the outing was organised to let the children experience the joy of seeing and petting farm animals.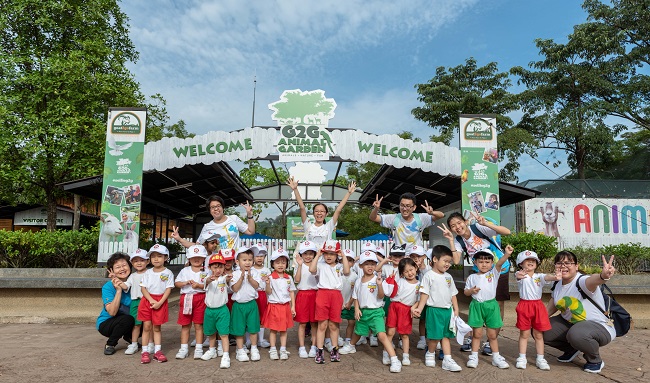 Upon arrival, the children were seen singing songs happily while waiting to enter the garden. Under the guidance of the coordinator, the children, with their own hands, petted various animals, such as rabbits, cats, guinea pigs, ponies and parrots. They also had the chance to feed goats and deer.
At first, most of the children were afraid to approach the animals. However, after some encouragement from the teachers and their fellow classmates, all of them were able to summon up courage to befriend the animals, thus creating memorable moments.