On July 21, 2019, Tadika Seri Soka (TSS) held its open day in the school compound to recruit 4- to 6-year-old children for 2020 enrolment. Many parents came together with their children to learn more about the ideals of Soka education and to have a look at the school environment. The teachers and staff warmly greeted all of the guests and passionately explained the importance and ways of building children's personality through Soka education.
The Founder's Corner was also opened to further introduce the Soka education system, TSS founder Mr Daisaku Ikeda, school guidelines, Soka schools around the world, courses provided and many more.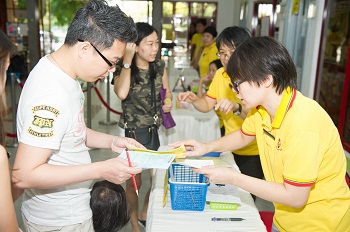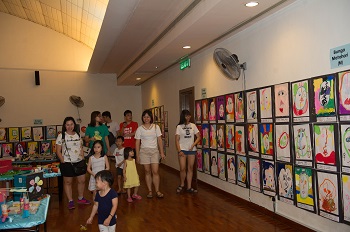 Meanwhile in the hall, artworks such as portraits and handcrafts made with recycled materials by current TSS children were displayed. In addition, parents and their children also visited classes and watched introductory videos.
The event was filled with laughter and warmth from both host and guests.