On February 22, 2019, 18 students from Soka University Japan's (SUJ) Soka Education Research Club made their 18th annual visit to Tadika Seri Soka (TSS).
Early in the morning, they joined the teachers to welcome the children's arrival. After that, a special assembly was held to welcome and introduce the SUJ delegates. The students and children danced together, creating wonderful memories.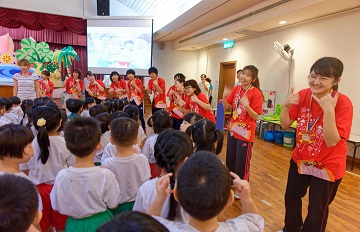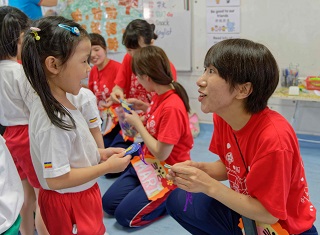 For both the morning and evening sessions, the students conducted short classes with 175 children. They introduced three values which were mentioned by TSS founder Daisaku Ikeda during a SUJ entrance ceremony. The three values are: greet each other, cherish friendship, and be strong, never giving up.
Most of the children were shy at first, but after a while, they started to enjoy the activities prepared by the big brothers and sisters. At the end, despite language barriers, both parties were able to leave behind wonderful moments.
When interviewed, Nami Maeda, one of the group leaders, said that the smiling faces of the children made her want to protect them and work hard to create a better future for them.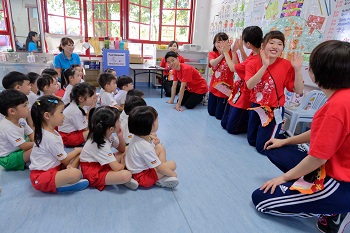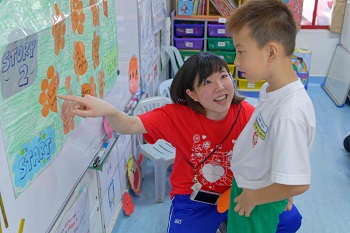 Meanwhile, Aozora Okabayashi, another group leader, said that he was moved by the children's pure hearts. He expressed his wish to spread the ideals of Soka Education to rural areas and contribute in improving education systems around the world.
Through this exchange, the SUJ students were able to strengthen the bond between SUJ and TSS, who share the same Soka Education ideals established by Mr Ikeda.