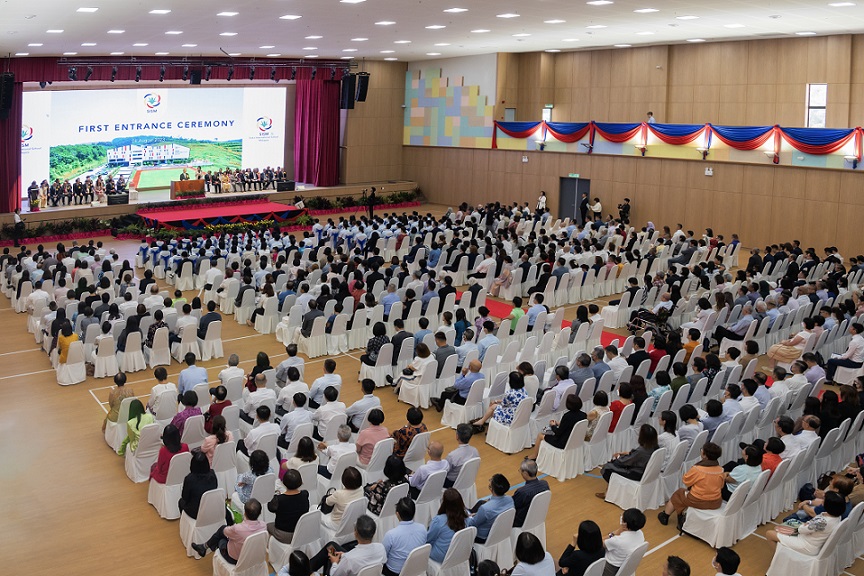 Soka International School Malaysia (SISM) in Seremban Malaysia held its inaugural entrance ceremony on 24 August 2023, welcoming 112 students from nine countries and territories. SISM is the first international school worldwide with "Soka" (value creation) in its name. It is managed by Soka International Academy Malaysia Sdn Bhd (SIAM).
Standing amidst nature and lush greenery, the campus features three modern buildings. The first batch students, adorned in fresh light blue tops and grey-blue trousers or skirts, walked into the campus bathed in sunlight and their faces radiant with the light of hope.
The entrance ceremony took place in the multipurpose hall located at the administration building. The students made their entrance into the hall amid the warm gazes and loud applause from parents, teachers, SGM representatives and other invited guests.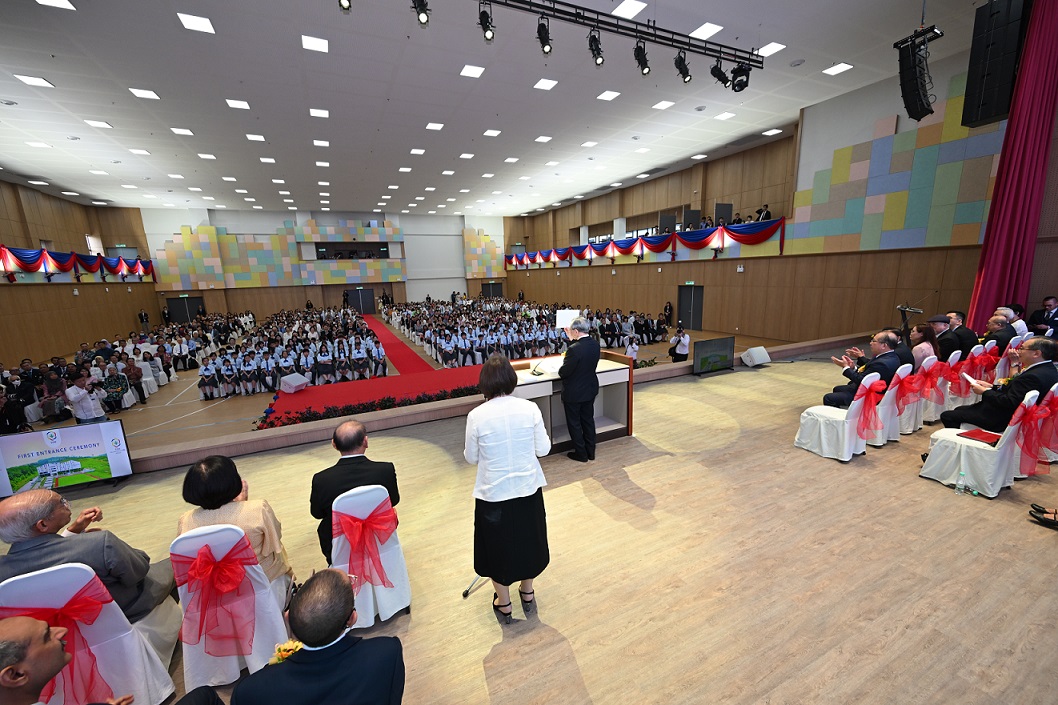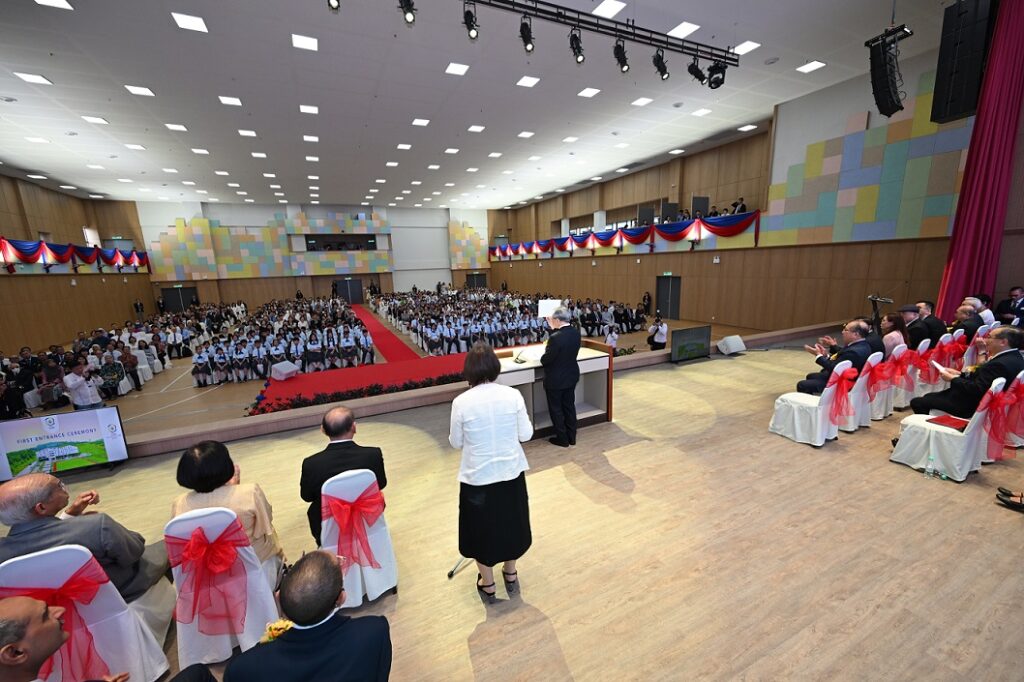 Founder Daisaku Ikeda sent a congratulatory message encouraging the students, who embody the aspirations of people worldwide for peace, to grow together as global citizens who will cast the light of hope and joy for all humanity.
SISM's CEO and Chairman, Michael Kok Fook On, expressed his heartfelt congratulations to the students and thanked the parents for entrusting their children to the school. The school principal, Dr. Wendy Yee Mei Tien, urged the first cohort of students to establish a tradition of mutual respect as they lay the foundation for future generations.
Guest representative, SGM General Director, Koh Sia Feai, encouraged the students to never lose sight of the prime point of their enrollment, and to not forget for what purpose should one cultivate wisdom. He expressed his hope that the new students would grow into exemplary global citizens with compassion, courage, and wisdom.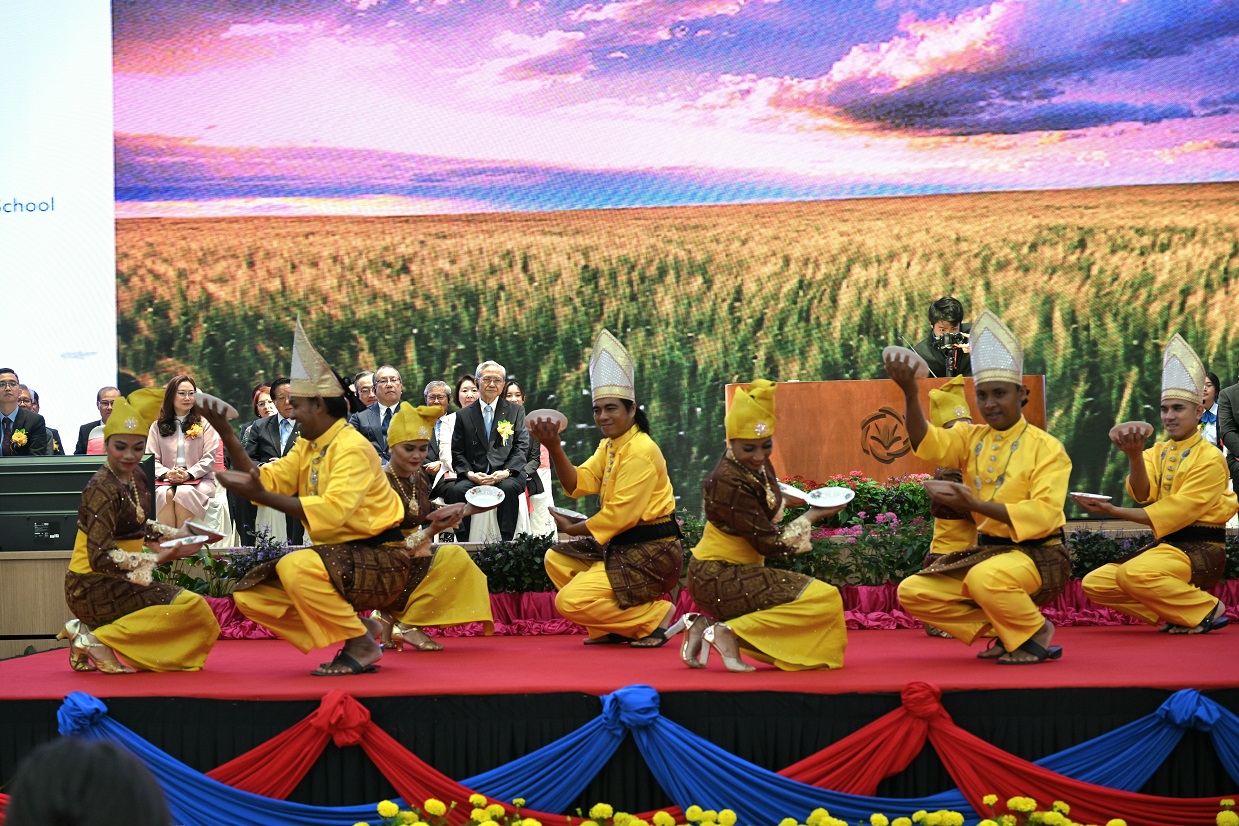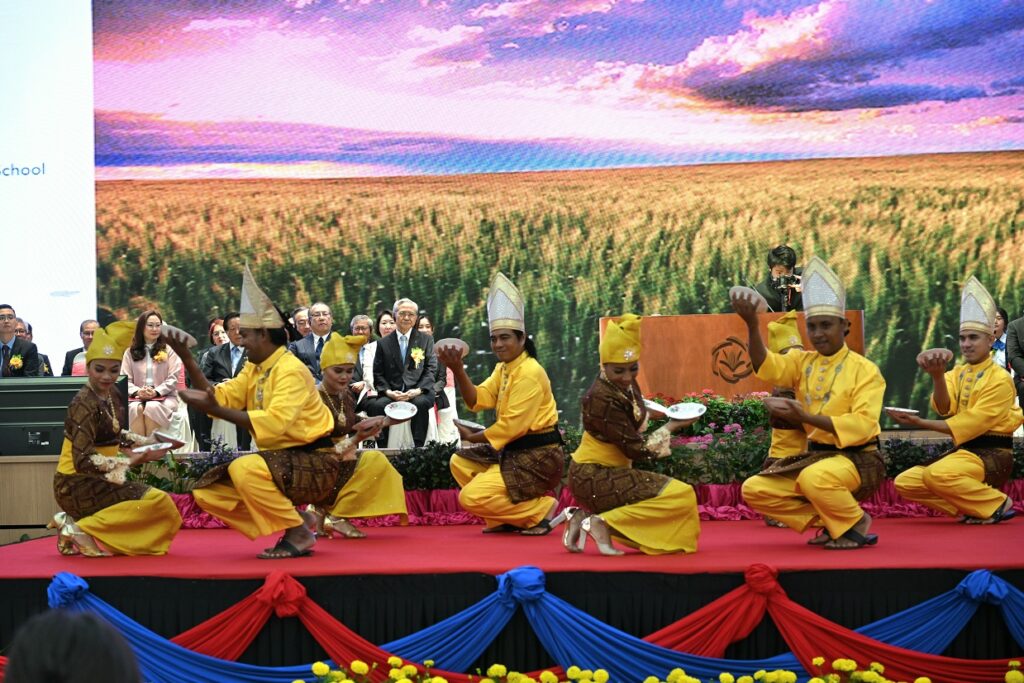 Soka Schools Japan and SISM senior adviser Minoru Harada, and Soka Schools general director and SISM senior director Yoshiki Tanigawa, from Japan, graced this occasion, alongside guests from Malaysia and six other countries.
Harada praised the student representatives for their determination that illuminates the future of SISM. He further said that, the victory of all students who embrace a profound mission is the founder's greatest hope and joy.
The historic ceremony concluded with a joyful traditional Malay dance.
SISM, the "cradle of global citizens," has opened a brand new chapter!