On 19 June, 1 and 8 July, 2022, Soka International School Malaysia (SISM) held introductory online webinars in English and Chinese to a total audience of over 1,200 people. With the aim of fostering global citizens with wisdom, courage and compassion, SISM's education philosophy is based on Soka humanistic values.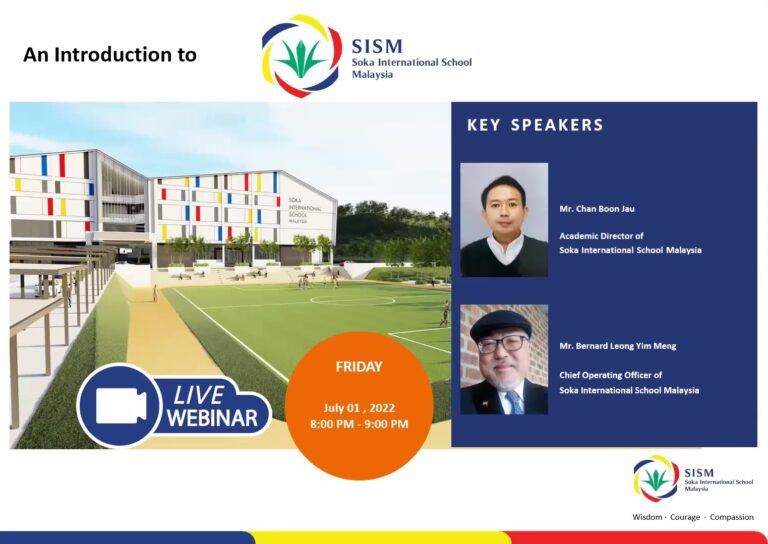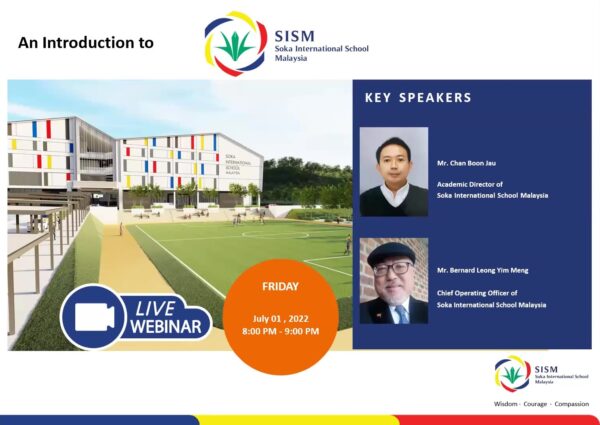 Targeted at interested students and their parents, the webinar kicked off by introducing the SISM curriculum and academic pathways, the subjects offered, an example of a day in the  life of the students, as well as the school and boarding facilities. The school is set to be opened in 2023 for students aged 11 to 14 for Year 7 and 8 while higher levels will be available in the following years. 
The English sessions  were conducted by Academic Director of Humanities, Chan Boon Jau and SISM Chief Operating Officer (COO) Bernard Leong Yim Meng , while the speakers for the chinese sessions were Academic Director for Learning and Teaching Development Mr Tan How Kian and Director of Administration and Human Capital Mr Lin Kok Keong.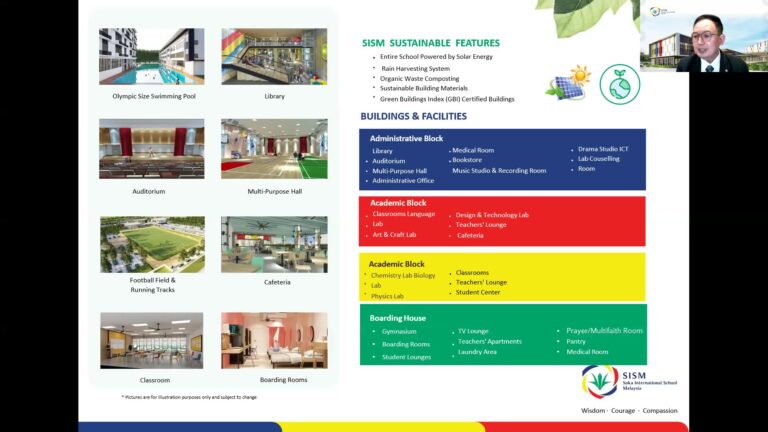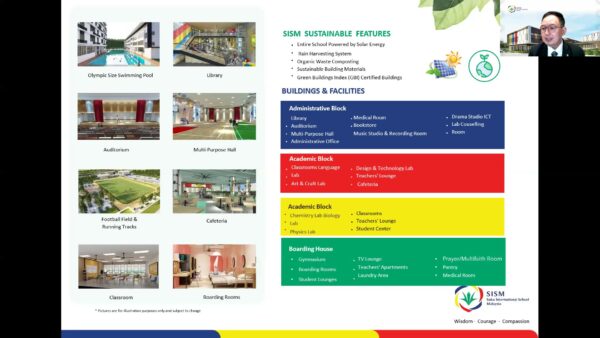 The webinars concluded with the emphasis that education is the power source for building human character and  realising happiness and peace, as conveyed by SISM founder Daisaku Ikeda in his messages for the school, and  therefore, it is SISM's mission  "to serve as a new cradle from which global citizens will set out to contribute to the peace and happiness of all people."