On 8 July 2022, SGM student division (SD) organised the 2022 Peace Study to some 200 participants based on SGI President Ikeda's 2022 Peace Proposal— "Transforming Human History: The Light of Peace and Dignity." This event also served as a kick-off to the Nationwide Youth Peace Assembly (NYPA) which is scheduled to take place in September.
SGM women's division vice-leader Dr Wendy Yee Mei Tien, also an associate professor at University of Malaya (UM), first shared her impression upon studying the 2021 Peace Proposals and encouraged the participants to study the them actively while pondering on ways to contribute to world peace and happiness.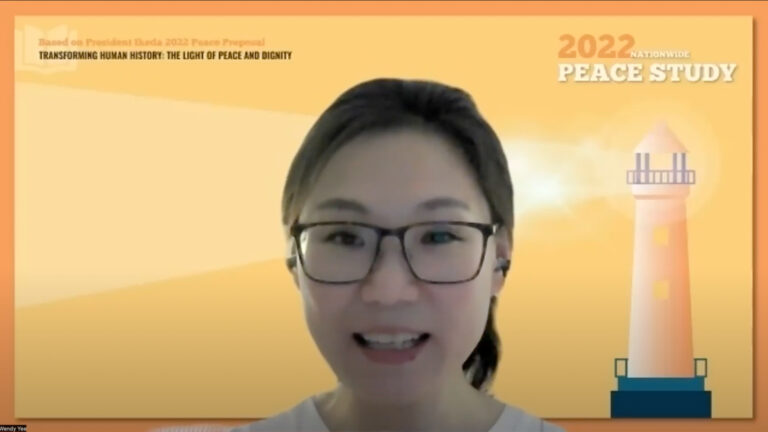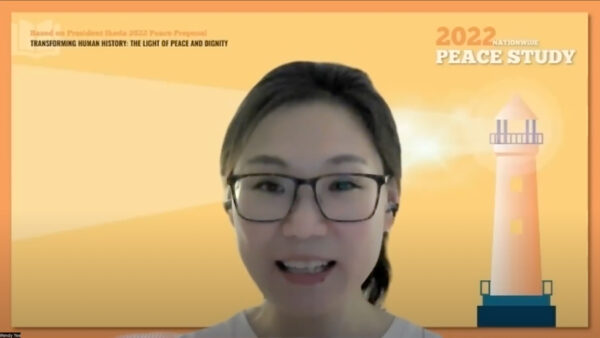 She then shared the 2022 Peace Proposal in two parts. In the first part, she spoke about the current situation faced by people due to the COVID-19 pandemic, such as economic turndown, loss of jobs and the lack of global solidarity in ensuring equal access to vaccines. She also mentioned that what the world needs most is the spirit of solidarity that will provide the driving energy for humanity to overcome the severe challenges we all face.
In the second part, Dr Wendy discussed topics that adversely affect humanity such as climate crisis, education disruption and the threat of nuclear weapons, and the concrete proposals by President Ikeda in overcoming these issues. She concluded that all youth should work towards building a culture of peace in society.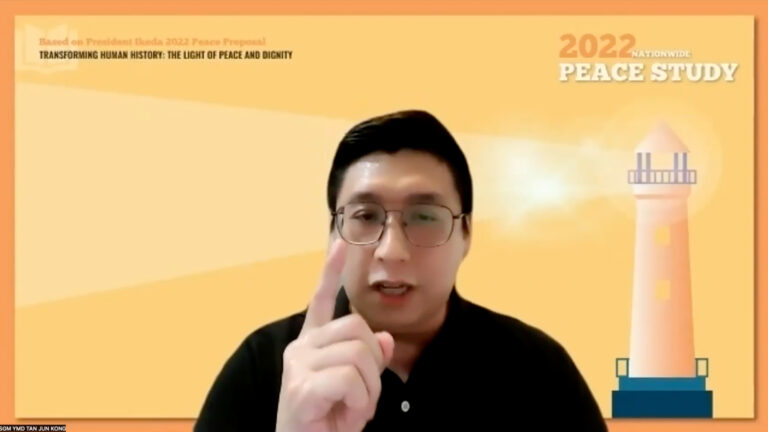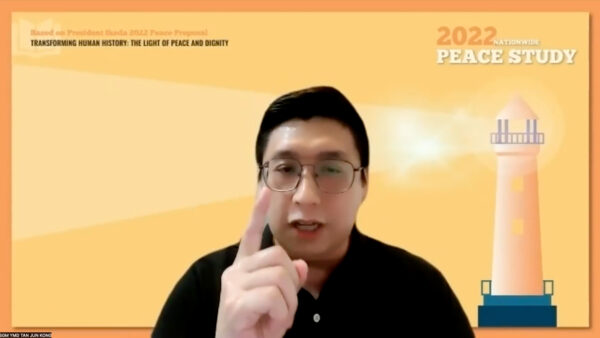 Later, SD secretary Jimmy Tam introduced the activities leading up to the NYPA. Held for the third year running, the NYPA will be preceded by a series of peace workshops where SD members will hold exchanges with students from various universities.
Lastly, SGM youth division vice-leader Tan Jun Kong concluded the meeting by sharing the importance of SD members in studying President Ikeda's peace proposals and putting them into practice in society.