SGM Selangor Culture Centre completed its COVID-19 Vaccine Outreach Programme ahead of schedule on Sunday, August 22.
Since becoming a vaccination centre on July 26, the centre enabled the administration of 45,249 doses of vaccines in 28 days, playing an invaluable role in enabling Selangor to achieve over 80% of its total population getting at least one dose (as of September). As the vaccination programme progressed smoothly, the government decided to close down this vaccination centre and others, and consolidate resources to continue the fight against the pandemic.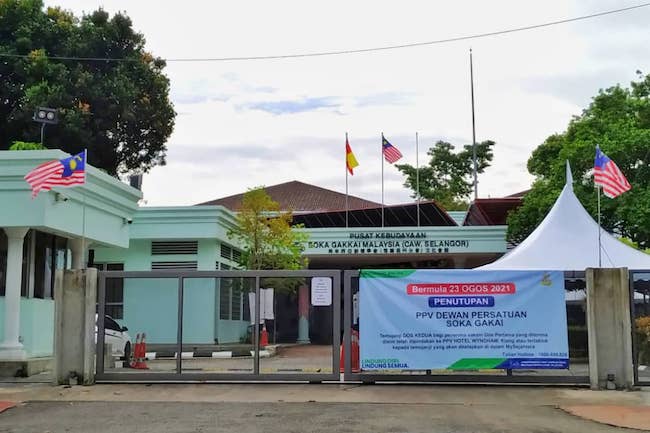 Through the vaccination programme, many citizens were able to learn more about SGM, and some visitors recalled participating in "Run For Peace" and other events that were held by SGM.
Datuk Tengku Azman Tengku Zainol Abidin, director of Vista Healthcare and one of the officials who ran the vaccination centre, stated this was the best vaccination centre he had ever handled; the working committee were also pleased to work with SGM and even praised the commitment of SGM towards the betterment of society.
In becoming a vaccination centre, the SGM Selangor Culture Centre is exemplifying SGI President Ikeda's wish that the centre would become the hope in the community and society, creating value in a time of crisis by delivering hope and trust to others in the process.