Cyberjaya, 18th January 2023 – Soka Gakkai Malaysia recently presented more than 70 books authored or co-authored by SGI President Daisaku Ikeda to University of Cyberjaya. The book presentation ceremony was held on 18 January 2023 at the university's state-of-the-art library. The event was graced by Tan Sri Dato' Dr. R. Palan, Pro Chancellor of the University of Cyberjaya while Soka Gakai Malaysia was represented by General Director, Koh Sia Feai who presented the books to the university.
Daisaku Ikeda is a prolific writer, poet laureate, photographer, philosopher, scholar, educator, social activist, and passionate fighter for the cause of peace and global sustainability. He is an advocate of dialogue for peace, has travelled widely and been engaged in dialogue to promote creative responses to pressing issues facing humankind.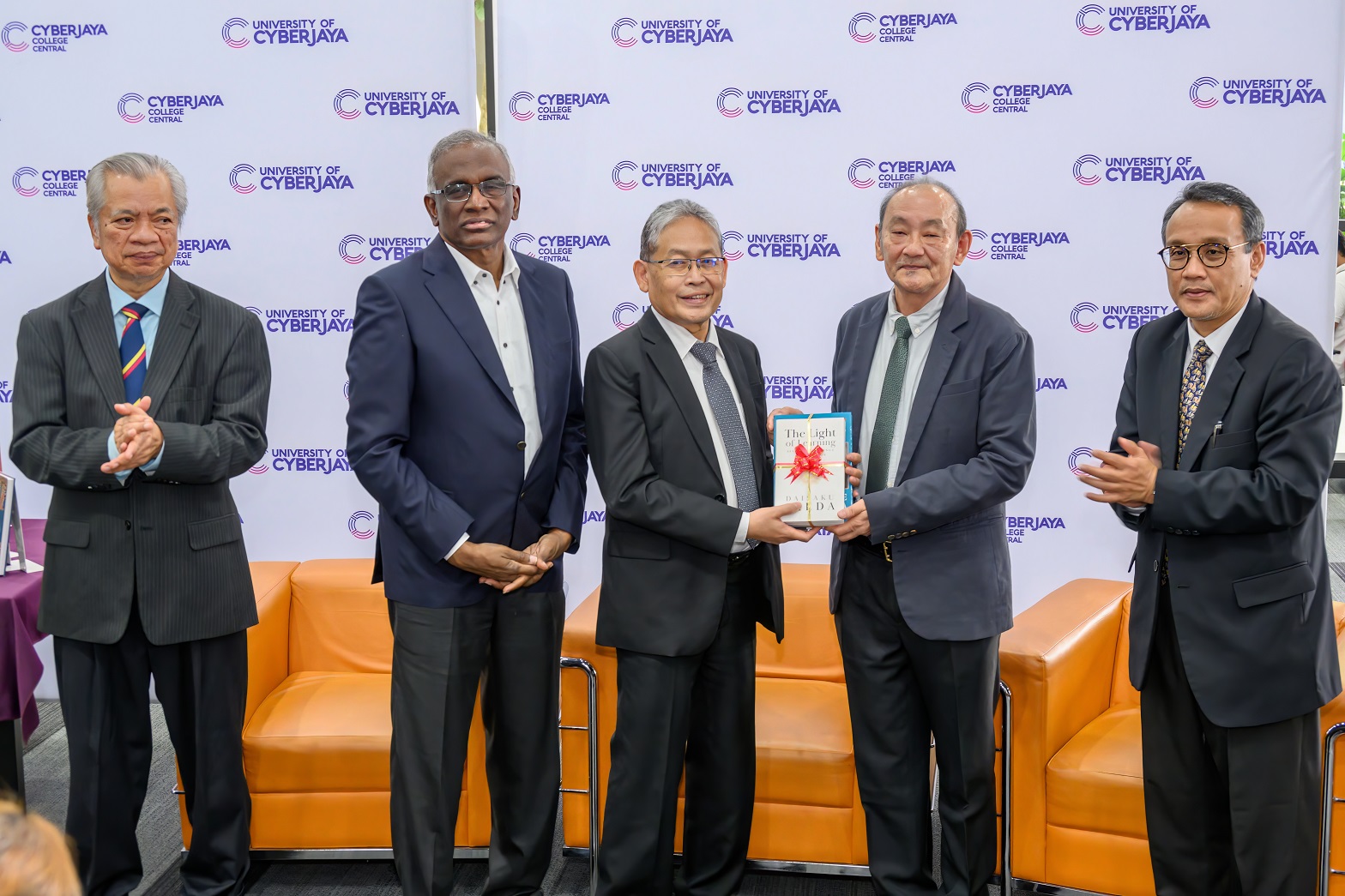 In his speech, Mr Koh expressed that SGM hopes to share the gems of wisdom and hope contained in the books with as many people as possible, and to inspire in the readers, the broadmindedness, courage and wisdom to create a brighter future filled with harmony and peace.
"We are grateful to Soka Gakkai Malaysia for their generosity. I believe philosophy can help students develop critical thinking skills, enhance the ability to solve problems, think independently and more. More importantly, these books promote peace in society, which is in line with the university's vision to serve humanity," said Tan Sri Dato' Dr. R. Palan.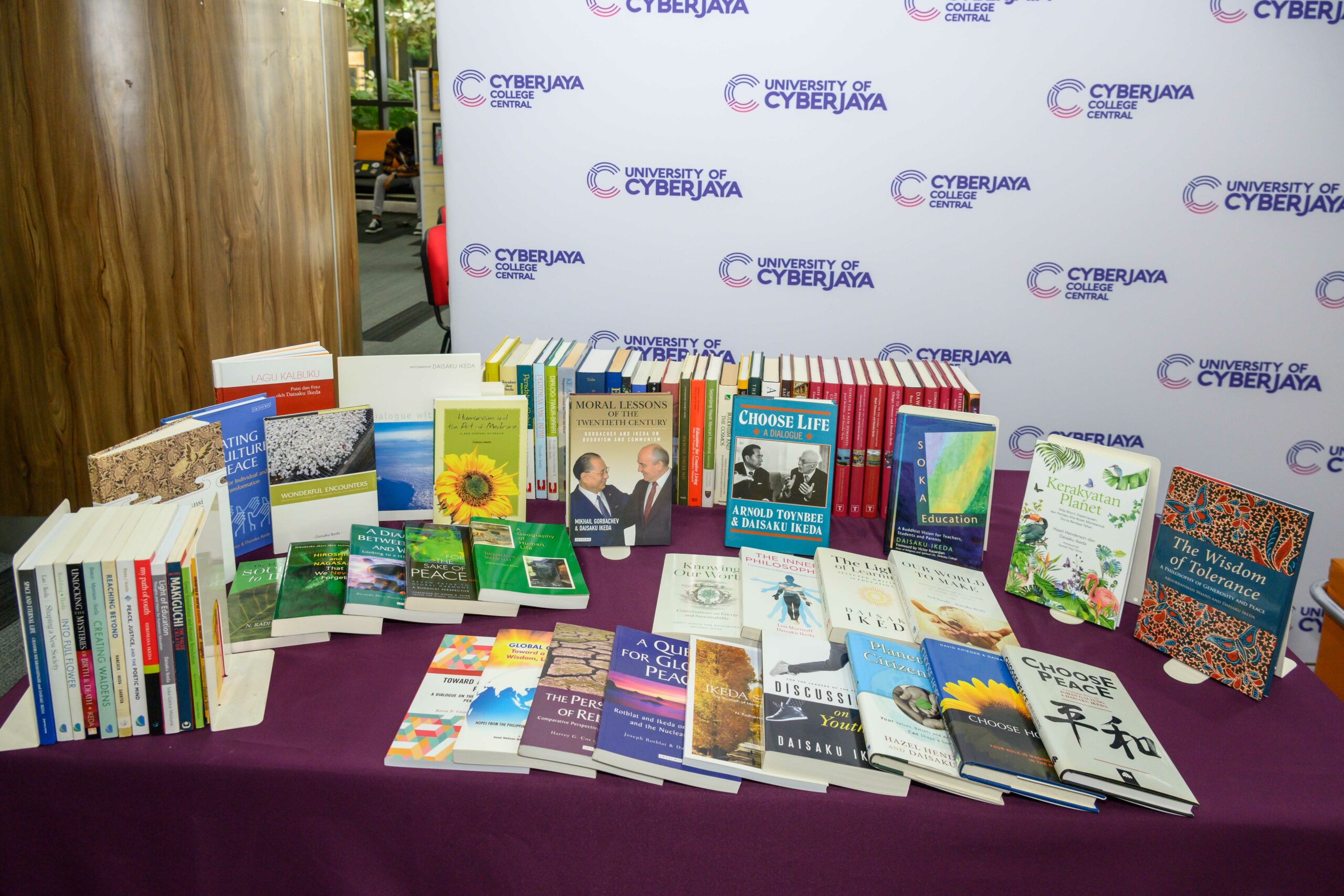 More than 70 attended this significant book presentation ceremony including Professor Tan Sri Dato' Dr Mohd Amin Jalaludin, Chairman of University of Cyberjaya's Board of Governors, Vice Chancellor Professor Emeritus Dato' Dr. Mohamad Abdul Razak, the University's senate members and board of governors along with students from the English Language Society.