On March 25, 2017, the SGM Penang Student Division held a Peace Night at the SGM Penang Culture Centre to share SGI President Daisaku Ikeda's 2016 Peace Proposal: "Universal Respect for Human Dignity: The Great Path to Peace."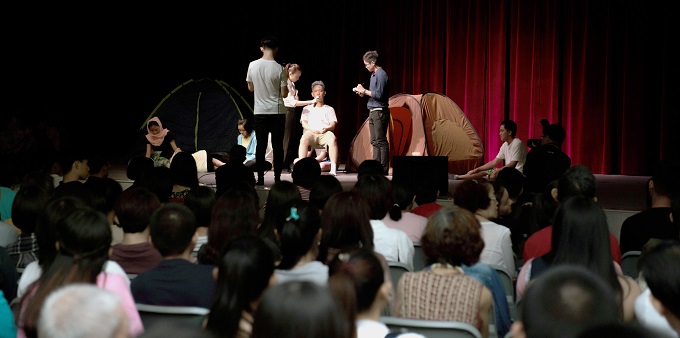 Other than sharing the Peace Proposal to the 500-strong audience, 35 members from SGM Penang's Student, High School and Junior Divisions also presented a "peace report" in the form of a creative drama. Two performers played the role of "news anchors" who presented reports on various issues such as the refugee situation, environmental conservation and the prohibition of nuclear weapons.
The drama aimed to express messages such as each person has the power to change their circumstances through their own actions, the importance of youth as successors, people deserve to live without their dignity being threatened and that we must create a world where no one is left behind.