On 30 July, SGM participated in an interfaith forum entitled "Mencari Titik Temu Dalam Agama" (Finding Common Ground in Religion) jointly-organised by Malaysian Islamic Welfare Organisation, Federal Territories Islamic Religious Council and Malaysia Chinese Muslim Association (MACMA) of Kuala Lumpur. Held at MACMA office in Kuala Lumpur, the forum was attended by 45 participants.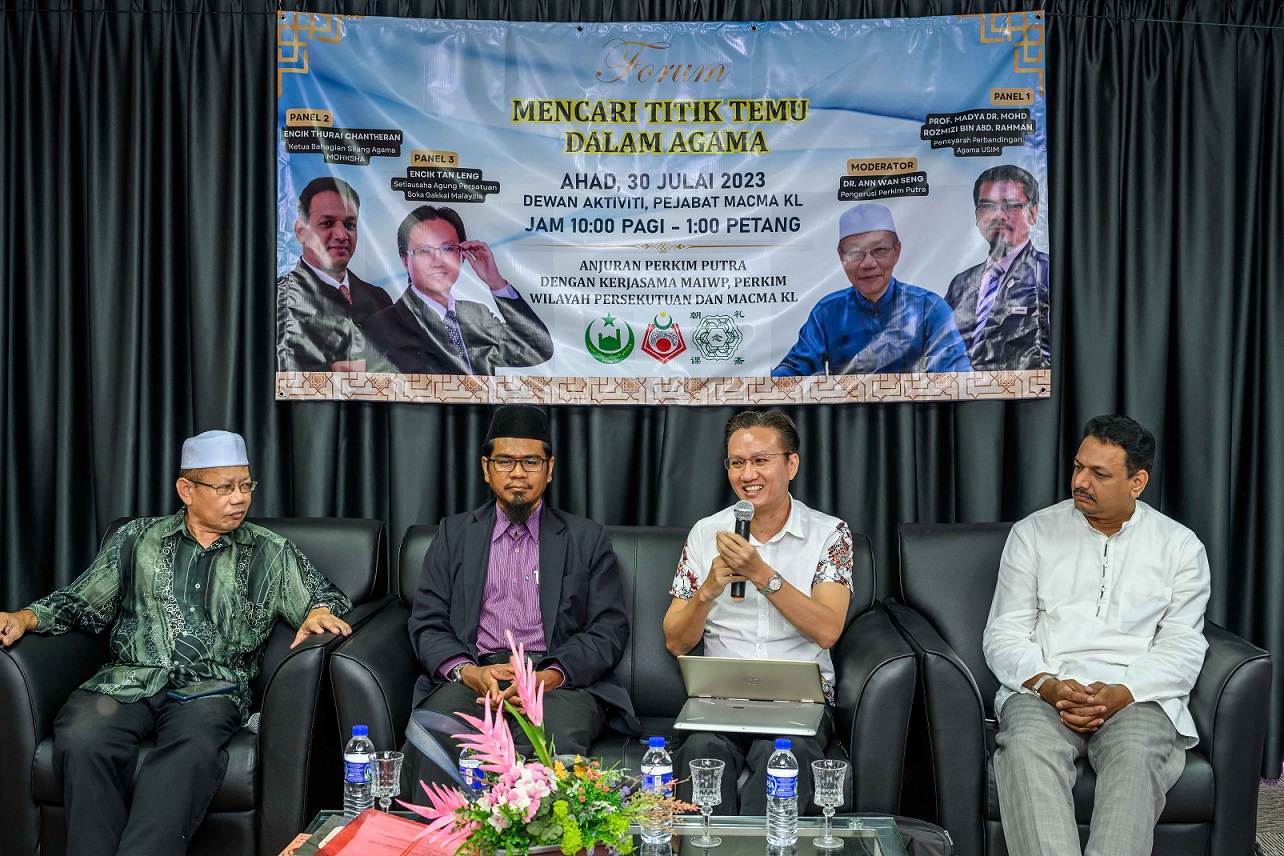 Among the panellists was SGM Secretary-General Tan Leng who represented the Buddhist faith. He shared SGM's long-standing commitment to promoting the ideals of peace, education and culture. He also emphasised that the Soka Gakkai is dedicated to addressing societal and humanity's issues. Meanwhile, he urged the audience to engage in sincere dialogue so to find common grounds among different religions and cultures.
Representing the Muslim faith, Assoc Prof Dr Mohd Rosmizi Abd Rahman from Universiti Sains Islam Malaysia said peace and goodness are two common values that all religions uphold. He added that embracing differences and engaging in friendly interactions are essential to build a harmonious society.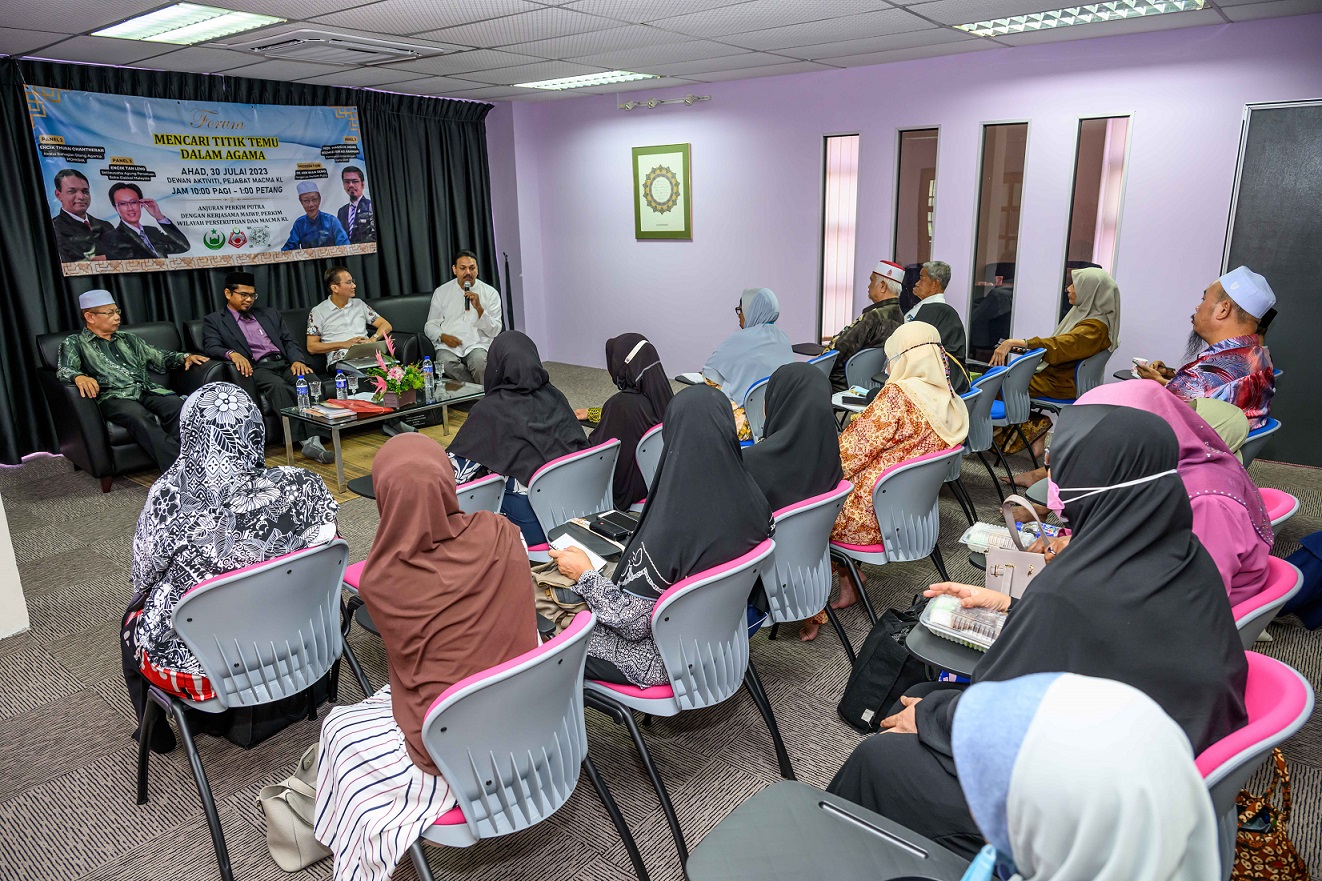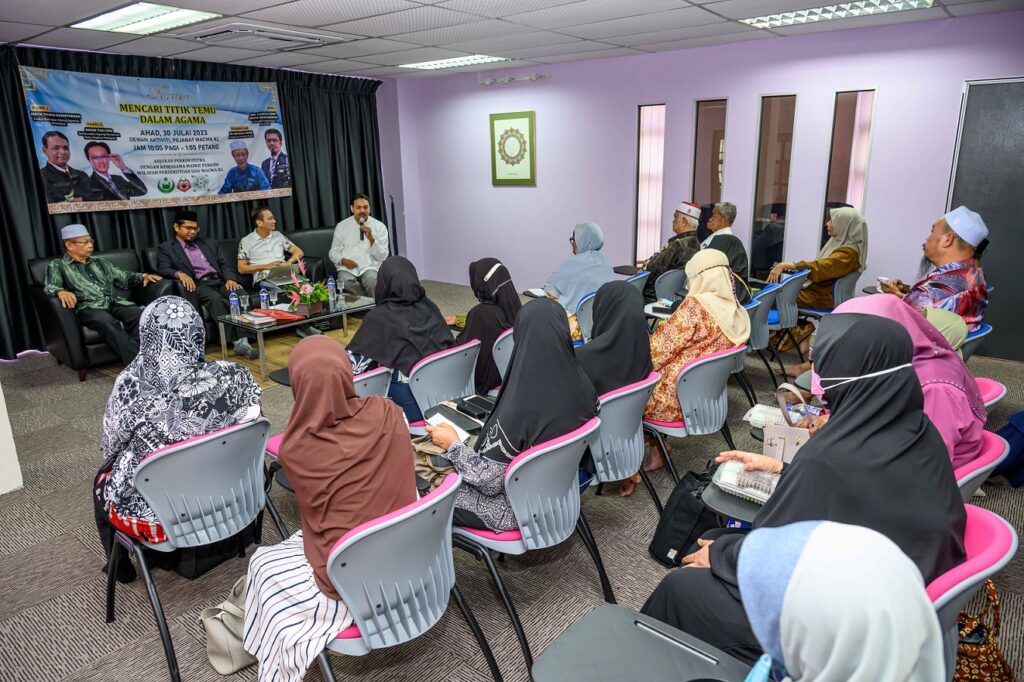 Thurai Chantheran from Malaysian Organisation for Hindu Knowledge, Science, Heritage and Art spoke as a representative of the Hinduism faith. He mentioned that interfaith exchanges promote understanding and reduce conflicts, thereby allowing the peaceful coexistence of diverse beliefs. The panellists' sharing was followed by an interactive question and answer session whereby participants asked questions or shared their views on various current issues facing our society.
The moderator, Dr Ann Wan Seng, concluded by urging the participants to be open-minded. He said respecting different religions and cultures give birth to a diverse yet harmonious Malaysian society.