SGM and the Calligraphy Society of Malaysia coorganised "A Tribute to Poems and Calligraphy of Ren Yu Nong" exhibition at the SGM Penang Culture Centre from 22 July to 6 August, viewed by some 560 people. "Ren Yu Nong" refers to the late Prof. Datuk Yim Yoo Loon's Chinese name in pinyin. The exhibition was supported by Persatuan Alumni Chung Ling Pulau Pinang, Penang Art Society and Central Kedah Art Society. Forty-four calligraphic works were exhibited, including calligraphy on Lu Xun's poems, famous ancient poems and seven-character couplets.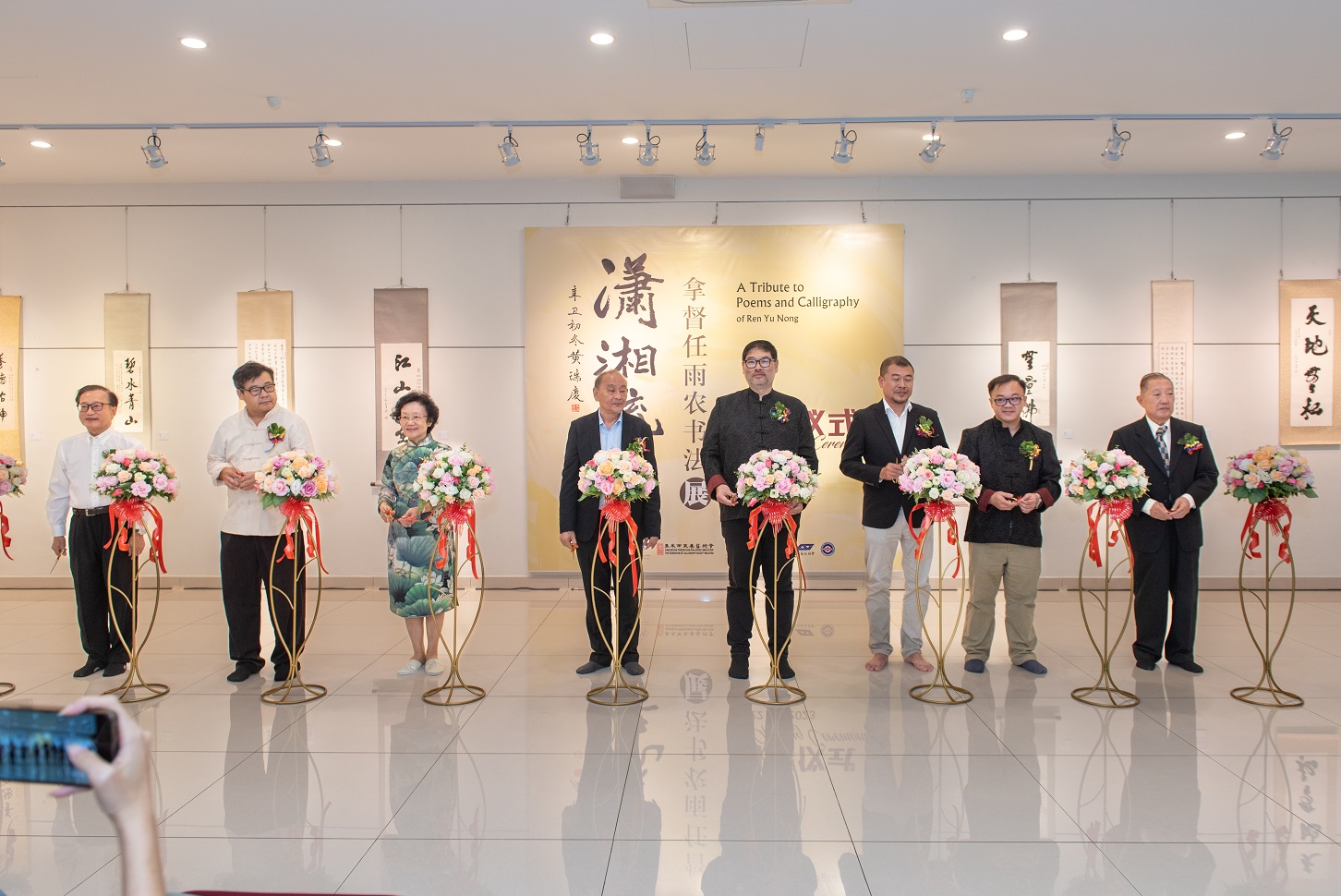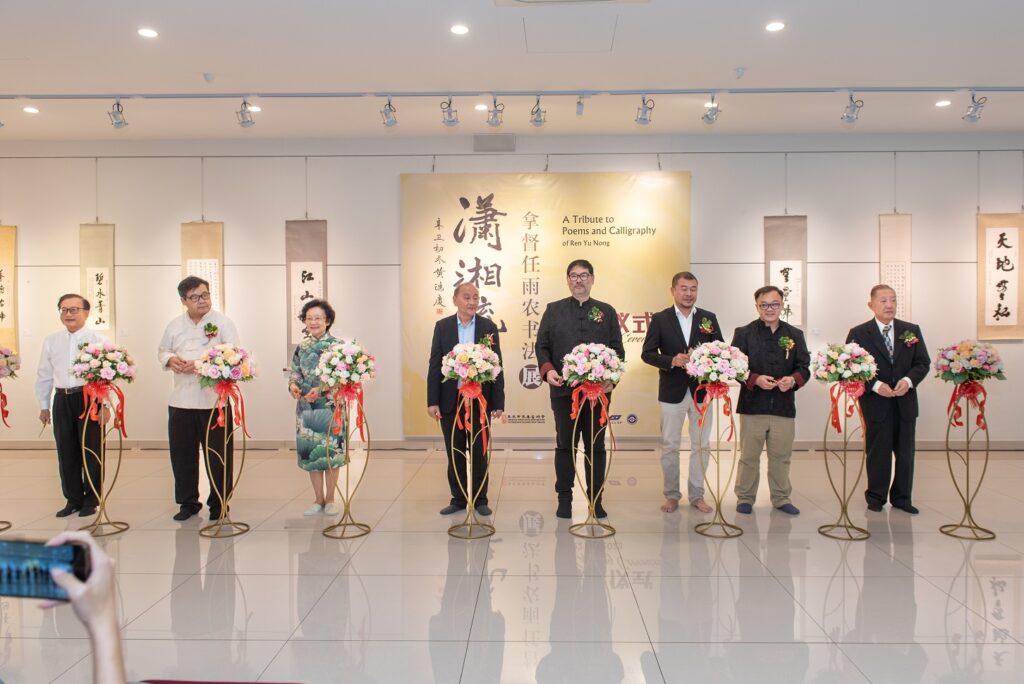 The opening ceremony was held on 22 July, attended by 163 calligraphy lovers. SGM General Director Koh Sia Feai commended the late Prof Yim for his incredible calligraphy skills and lofty personality, which were reflected in his works. Koh invited the attendees to view the exhibits and immerse in the beauty of calligraphy.
Calligraphy Society of Malaysia president Ng Swee Kheng described Prof Ren as a broad-minded and courageous person, who refused to retreat even during challenging times. Ng added that Prof Yim is a role model to everyone for his remarkable contribution to the field of Chinese education. Ng also demonstrated his calligraphy skills on site.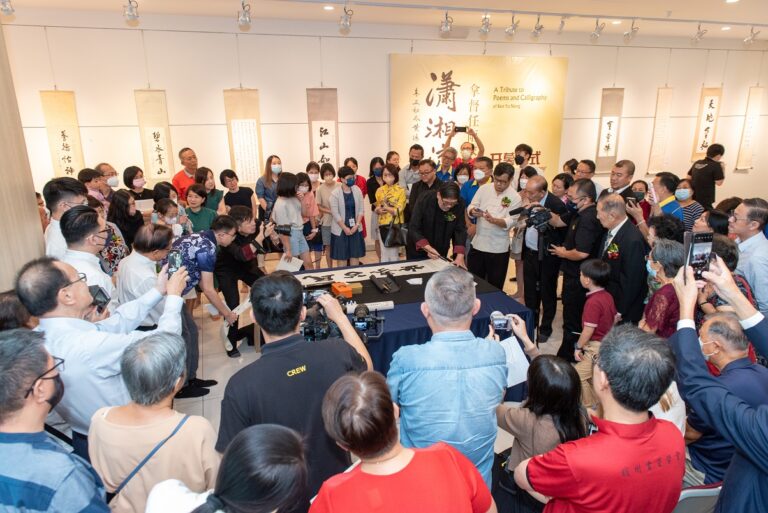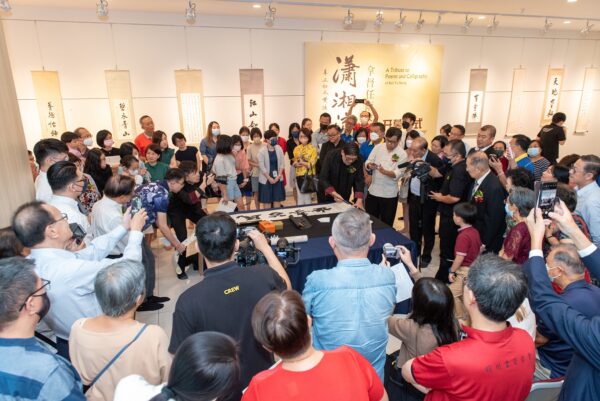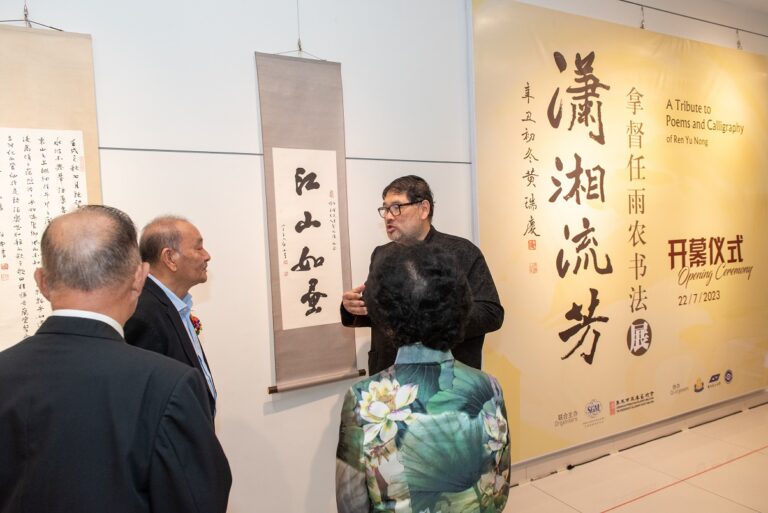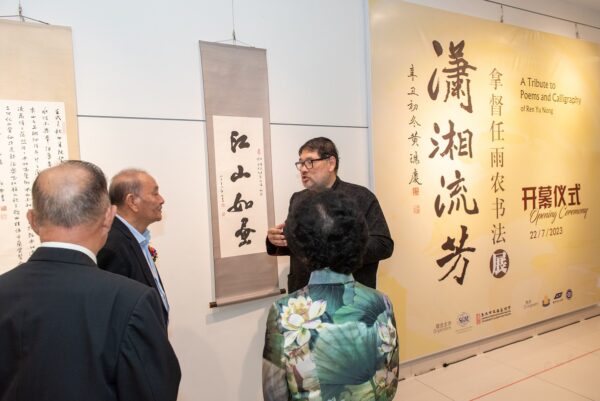 Penang Art Society vice-president Ong Kok Hua, who was Prof Yim's student, said during an interview that he was moved by every word written by his teacher and praised SGM for the well-thought-out preparation of the exhibition.
Prof Yim was born in Hunan Province, China and migrated Southward to Penang in the 1930s. He had notable contributions in the education field. His achievement in calligraphy was so astonishing that he was known as a pioneering Chinese calligrapher in Malaysia.