From December 19, 2020 to January 16, 2021, in conjunction with the Lotus Sutra exhibition to be held at a later date, the Lotus Sutra Exhibition Curatorial team organised an art programme entitled the "Story Art Exploration" for members of the SGM junior division (JD). The online programme was for children from six to twelve years old to help them learn the stories and significance of the Seven Parables of the Lotus Sutra.
After learning about the parables, they were required to show their understanding by creating and submitting illustrations and short videos to introduce their works to the organiser. The programme was aimed at promoting and enhancing the content of the Lotus Sutra exhibition, fostering and inspir‌ing the JD members to learn the universal teachings of the parables and raising awareness on the importance of art in childhood development.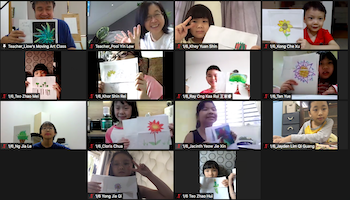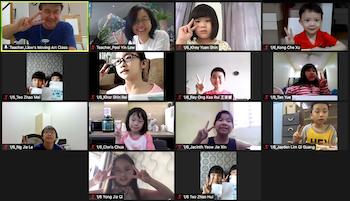 To enhance their understanding, experienced teachers and storytellers were available to provide 14 online classes, relating the parables to the children in captivating lessons, inspiring them to gain a deeper grasp of the wonderful stories. These parables are the parable of the three carts and the burning house; the parable of the wealthy man and his poor son; the parable of the three kinds of medicinal herbs and two kinds of trees; the parable of the phantom city and the treasure land; the parable of the jewel in the robe; the parable of the bright jewel in the topknot; and the parable of the skilled physician and his sick children.
In total, 114 Registrations were accepted, receiving over 60 art works depicting the universality of Buddhist teachings and the boundless compassion and the fathomless wisdom of a Buddha and the infinite potential inherent within each person.
The children enjoyed the programme and some even asked to join such activities. Selected art works from the submissions will be displayed on an online platform which are accessible from Treasure Crown and the Lotus Sutra exhibition. The Lotus Sutra Exhibition Curatorial team hoped that this online art programme can provide a successful kickstart of the Lotus Sutra exhibtion and would like to express their gratitude towards the support of all members.