On 25 February, the exhibition "My Friends: Heng Eow Lin's 100 Portraitures" was opened at Wisma Kebudayaan SGM (WKSGM), witnessed by an audience of over 400 people, on-site and online. It mainly consisted of friends, relatives, artists and acquaintances, some of whom had been Heng's friends for decades and had come from as far as Singapore, Indonesia and Thailand.
On display were 117 portraits in oil, forming the largest solo exhibition of portraitures at WKSGM thus far, attesting to Heng's depth and breadth of his heart of friendship, camaraderie, care and concern. He chose his subjects from people he encountered throughout his life and art career and, through his keen insight, deep understanding and long-term pursuit of aesthetic ideals, captures their likeness on canvas besides imbuing them with vital energy (qi) and essence (zhi). Painted from photographs and memory over three years during the movement control order (MCO) of the Covid-19 pandemic, Heng, a renowned Malaysian artist and sculptor, also suffered from deteriorating eyesight.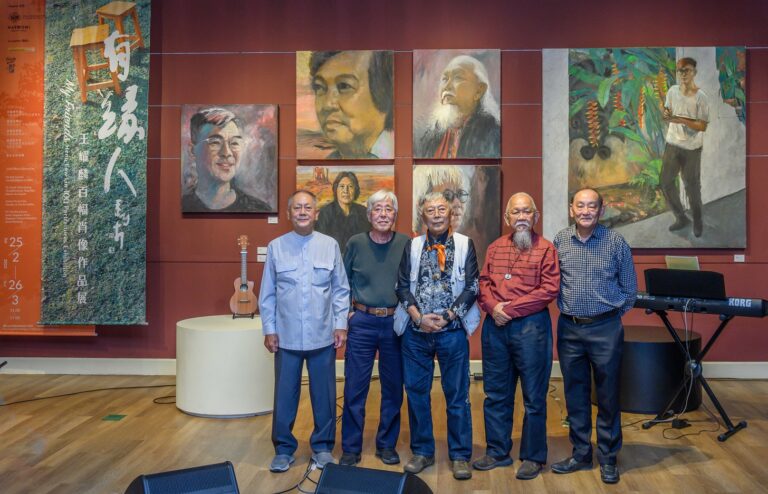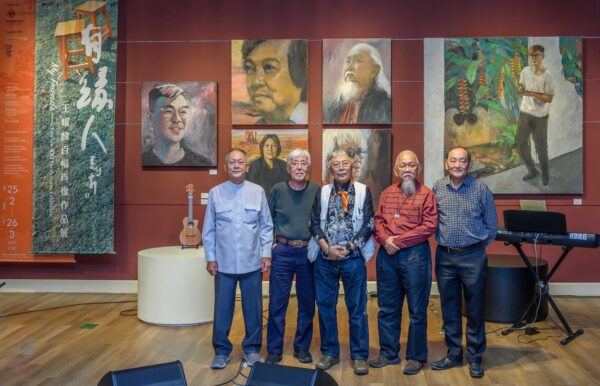 During the opening ceremony, SGM general director Koh Sia Feai narrated how he and Heng formed a strong bond of friendship over the years. Mr Koh lauded Heng's unceasing passion for art and for imbuing motherly love and friendship in his works which aligns with the values SGM upholds.
Next, Dr Cheah Thien Soong, President of Cao Tang Men Eastern Art Society, also a graduate of Nanyang Academy of Fine Arts (NAFA), Singapore, recounted Heng's exceptional development in his art career since his studies at NAFA, noting his change in his choice of mediums and extraordinary results.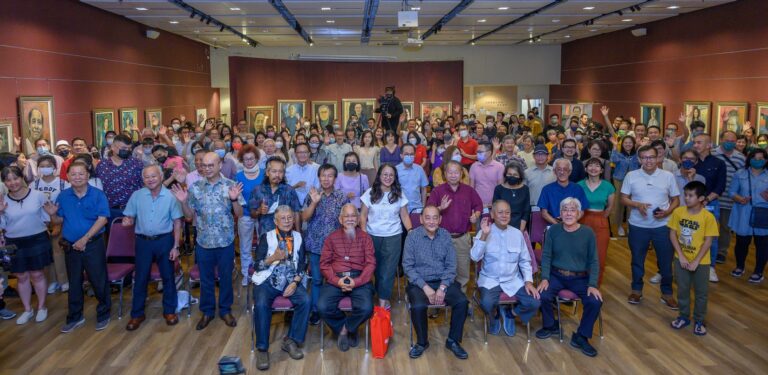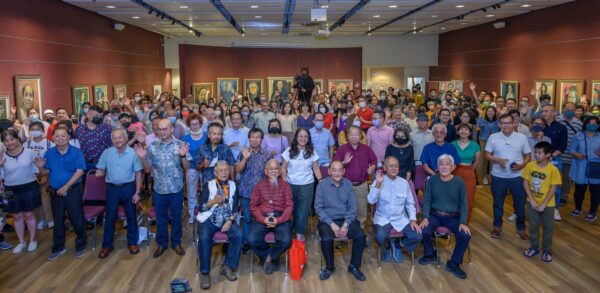 Also present to grace the ceremony was Goh Beng Kwan, a senior Singapore artist and recipient of the Singapore Cultural Medallion Award, who has been friends with Heng for over 40 years. He also spoke of how Heng valued friendship, his extensive travels around India, the Middle East, Europe and Indonesia and his courage in including the sitters' unique traits in the portraits.
Heng studied at NAFA in the 1960s under the tutelage of many great teachers, such as Georgette Chen and Lim Yew Kuan. He is also a sculptor and creates works that celebrate motherly love, children's naivety and humanity.
The exhibition ran until 26 March and 490 people viewed the exhibition.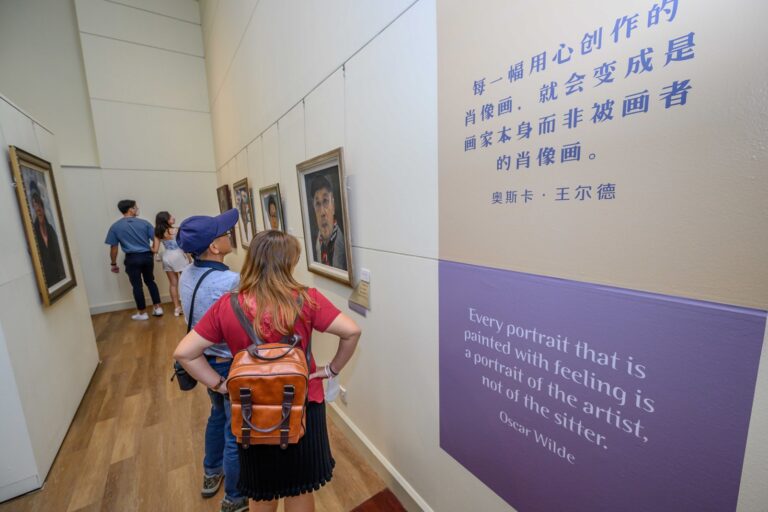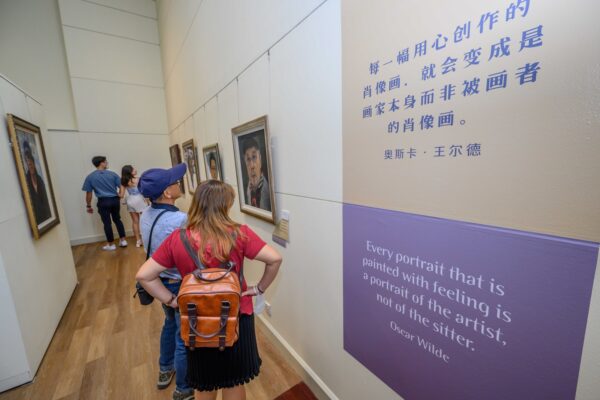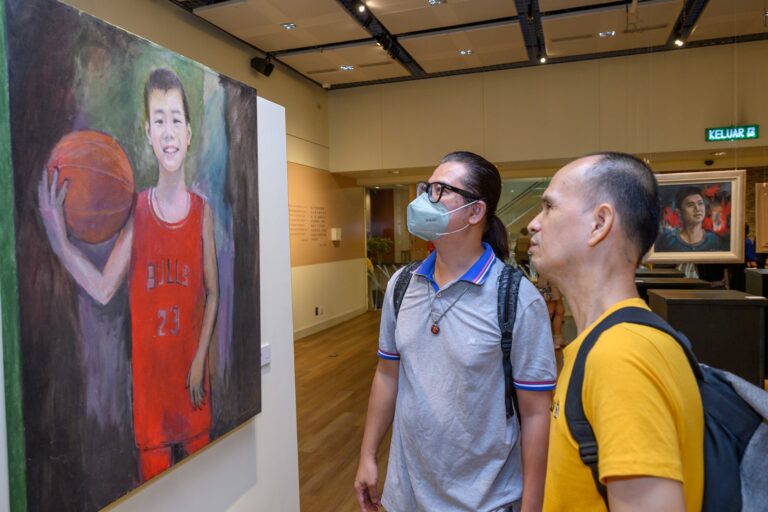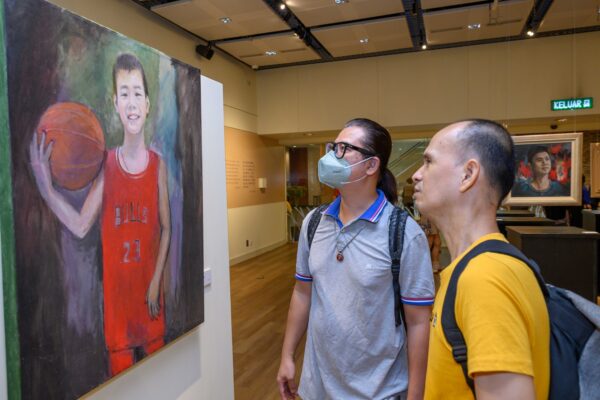 Impressions
Kris Surajaroenjai, Thailand
I am an oil painter specialising in spiritual and fantasy subjects and I sometimes paint landscapes. I have known Heng for over 20 years as he comes often to Thailand to hold workshops. I have also been to Kuala Lumpur and Kulim to see him. I find his sculptures very good as they are very strong works. This exhibition is very special as I have never seen anything like this before.
Tan Sik Yaw, Malaysia
This exhibition is outstanding and very meaningful. Over the years, Heng has refined his skills. His foundation in art is also solid. Heng asked my friends and I to send him our photos for him to paint. The result is excellent. The portraits are imbued with aesthetic values. His works are not painted as detailed and accurately as photographs which may make the portraits look boring. Instead, his works are more lively and loose, and capture the sitters' unique characteristics, making each one unique.
Cheah Yew Saik, Malaysia
Concerning my portrait, I am most happy with Heng's ability to capture the spirit in me. Furthermore, he has combined my portrait with scenes of fishing villages I have painted in the past.
To create a good portrait, an artist must deeply understand the sitter's background, profession, thoughts and achievements. For example, French sculptor Auguste Rodin studied his sitters' works, writings, spirits and aspirations before he could start sculpting them. In Monument to Balzac (which Rodin created in memory of the French novelist Honoré de Balzac), Rodin's choice and presentation of the bathrobe Balzac used to wear can give viewers an idea of a litterateur without having to see his face. He captured the temperament and spirit, not just the likeness based on a photograph.
Goh Beng Kwan, Singapore
This exhibition of over 100 artworks is Heng Eow Lin's many years of collection of works through his interaction, exchanges and commissions. This exhibition is undoubtedly a highlight of his career. The amazing part is that he captures the unique characteristics of his subjects by including their professions in the background. He paints not only portraits but also landscapes, as well as oil paintings depicting human love between parents and children, and between lovers. He also sculpts. Heng is a person with deep affection for his friends. In his portraits, he wishes to capture the sitters' likeness and do his best to achieve his artistic ideals. SGM's ability to create such a venue for artists to display their talent and works is a very good move.