During the nearly three years of lockdown, Heng Eow Lin has drawn more than a hundred portraitures of his friends and family from photographs and his heart.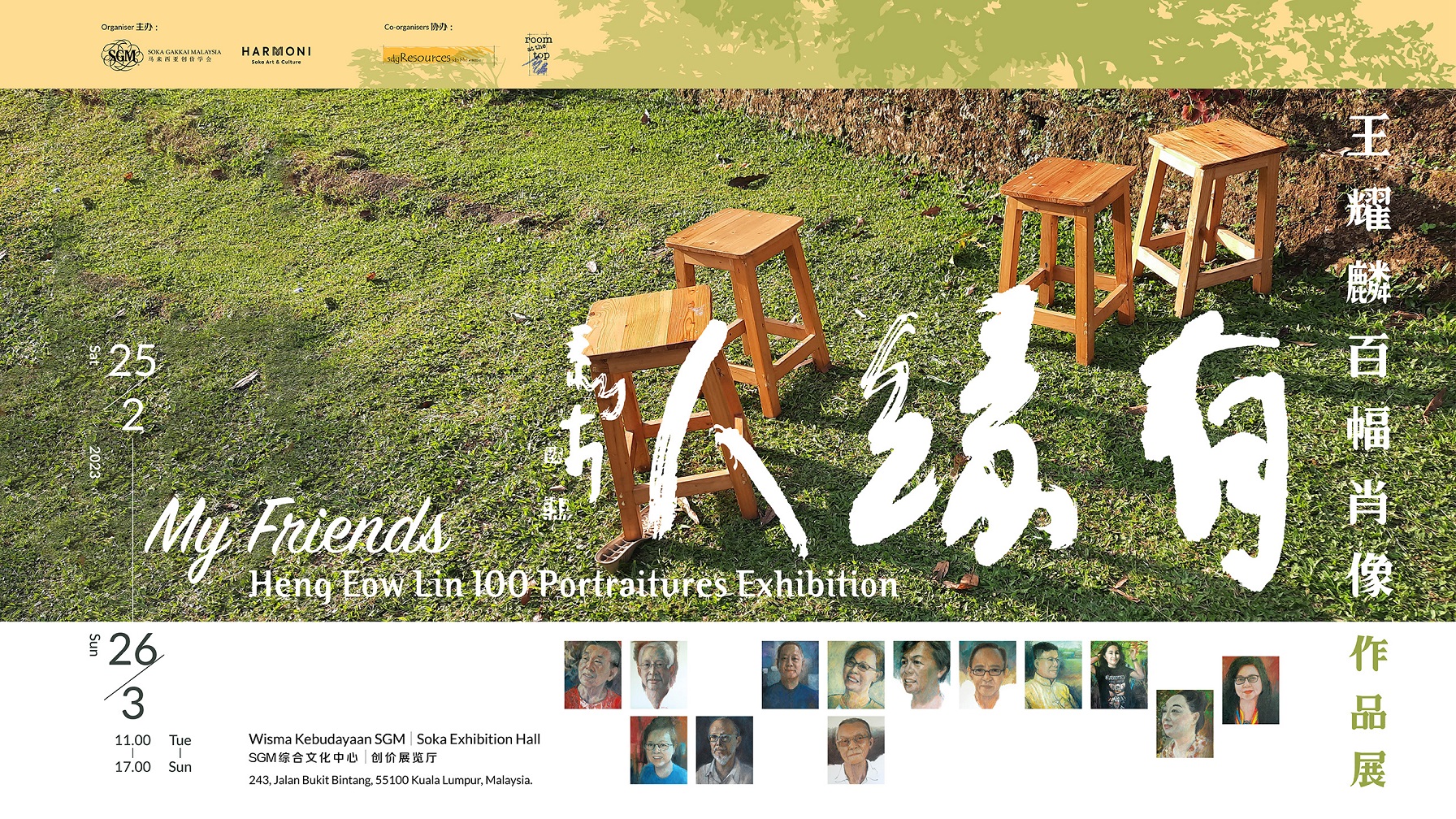 This exhibition showcases over a hundred oil portraits by renowned Malaysian artist and sculptor Heng Eow Lin. Heng studied at the Nanyang Academy of Fine Arts, Singapore in the 1960s, where he was under the guidance of many great teachers such as Georgette Chen, who studied in France, Lim Yew Kuan, who studied in the United Kingdom and See Hiang To, who migrated from China, resulting in his solid foundation and diverse approach in realistic painting. As a result, his portraits are different from the ones painted with a traditional academic style. He excels at using different western styles like impressionism and fauvism to set a tone, coupled with bold and rich tropical colours, where he develops his own unique style that conveys meanings such as beauty, harmony, joy, love and peace.
The subjects in Heng's paintings are the people whom he encounters throughout his life and art career, including his parents, relatives and close friends in the art circle. With his modest and lyrical touch, his keen insight and deep understanding of his subjects, he does not only portray the silhouette and shapes of the human figures "as they are", but more importantly, he shows the unique personality and charm of each person, along with his own aesthetic ideal and pursuit. Thus, "likeness" is not the only criterion that Heng expresses in his portrait paintings. As emphasised by Jing Hao, an artist from the Five Dynasties (907–960) period, a picture that attains "likeness" achieves the physical form but leaves out the vital energy (qi) of the subject, while a picture that attains "authenticity" is when the vital energy (qi) and essence (zhi) of the subject are both present and at their optimal states.
For more information about the exhibition, please visit Harmoni Soka Art & Culture website.