In order to help replenish the blood banks in various hospitals, SGM Selangor, Greater KL and Melaka held several blood donation campaigns in their respective states in June 2020.
On June 7, SGM Selangor worked with the Sentosa constituency service centre and several local associations to hold a blood donation campaign at the SGM Selangor Culture Centre. In total, 203 packets of blood were successfully collected for Hospital Tunku Ampuan Rahimah in Klang.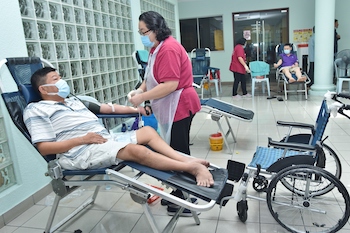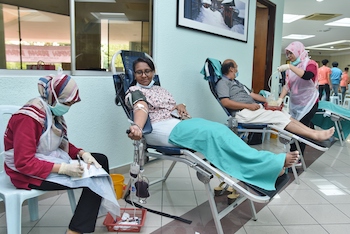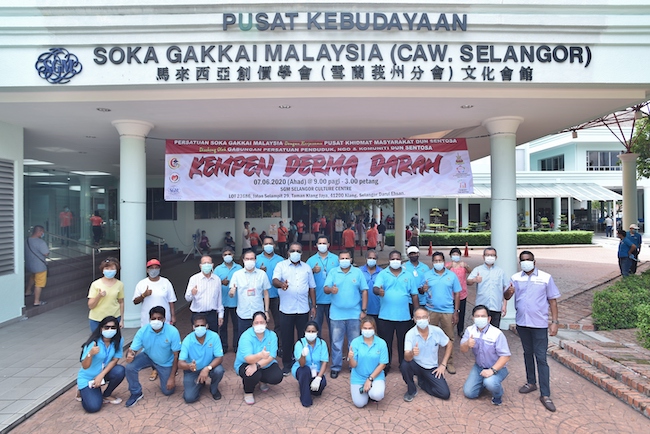 During the campaign, SOPs for social distancing were practised, where medical staff and blood donors wore face masks and each bed was arranged at a distance of at least one metre from one another. SGM volunteers also disinfected parts of the area regularly, ensuring thorough prevention.
When interviewed, Sentosa assemblyman YB Gunarajah R. George said that despite the restrictions imposed under the Movement Control Order (MCO), there were still more than 200 enthusiastic donors participating in this campaign and contributing to those in need. For this, he expressed his deep appreciation to all volunteers and partners for making this campaign successful.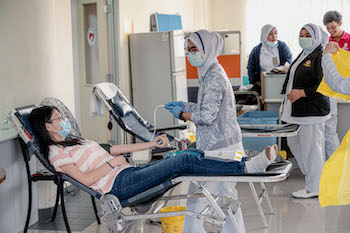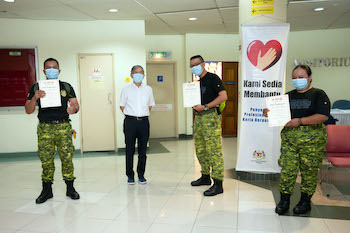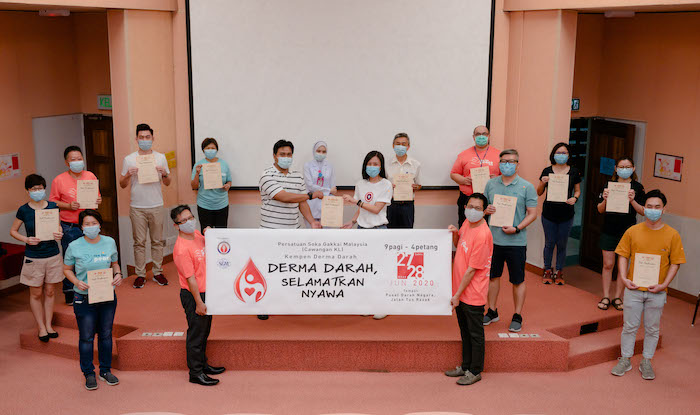 Meanwhile on June 27 and 28, Greater KL also cooperated with the National Blood Centre to hold a blood donation campaign. In total, 230 people took part and 170 packets of blood were successfully collected. The medical staff were impressed by the donors and SGM volunteers for their cooperation.
On June 28, SGM Melaka cooperated with Melaka General Hospital to hold the campaign at SGM Melaka Culture Centre where 110 people had participated and 83 packets of blood were collected successfully.