On June 28, 2020, SGM held an online meeting to commemorate the 36th anniversary of SGM's establishment (which falls on June 15) cum all-leaders shakubuku kick-off meeting. In total, the meeting received over 10,000 views.
In the meeting, men's division member Tan Chun Hiang and women's division member Vicky Ho Pei Ying from Greater KL, young men's division member Daniel Tan Kar Ho from Penang and young women's division member Lai Ying Shuang from Negeri Sembilan shared their experiences of introducing people to Nichiren Buddhism. Through sincere prayer and compassionate actions, four of them were able to help people around them to walk on the path of happiness.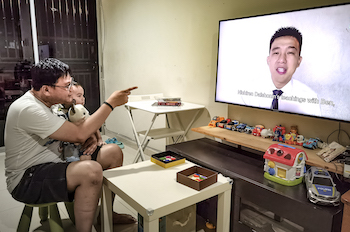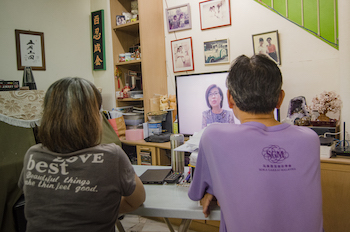 SGM men's division leader Dr Christopher Boey further shared the five points of shakubuku and three waka poems by SGI President Ikeda, encouraging the members to spread this power of revitalisation to everyone around them, just as what the mentor has vowed.
Later, SGM young men's division leader Tan Jun Kong announced SGM's shakubuku plans while SGM General Director Koh Sia Feai shared with members the importance of shakubuku. Mr Koh urged the members to treat "establishing a deep-rooted culture of shakubuku" as their main task, and make a new determination to build a better SGM organisation as we head towards the founding day of the Soka Gakkai.