SGI President Daisaku Ikeda once said he believes that "a culture of peace must be the essential foundation of our efforts for peace." Hence, in order to realise this culture of peace, SGM Kedah held a Soka Peace Night on December 27, 2019 at the Vimal Grand Hall in Alor Setar, Kedah.
The peace night was opened by the Hibiscus Choir presenting three songs. Next, wearing green camouflage shirts, junior group division (JD) members performed dances using the JD song "Be Brave" as the background music. Their vivid and energetic moves further brightened up the atmosphere.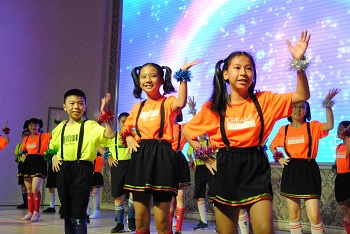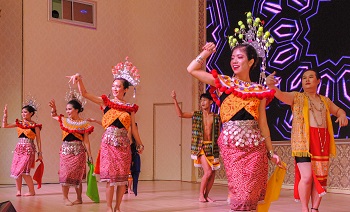 Later, youth division members presented a multi-ethnic dance themed Muhibah, signifying the unity of Malaysians. Finally, all performers gathered and danced to three songs to end the wonderful night.
The Peace Night featured nine segments involving some 340 performers and crew, and was presented to an audience of 1,200. SGM General Director Koh Sia Feai said that the show brought joy, hope and courage to the audience, and that the performances such as Muhibah, Chu Diao (The Melody of Chu), and Tarian Rakyat were presented with great skill and passion, moving the hearts of the audience. He further said the show deeply resonated with the audience and helped to promote peace in society.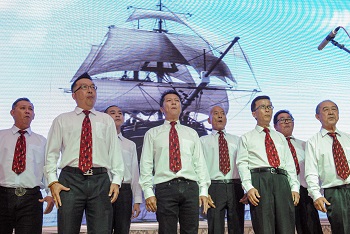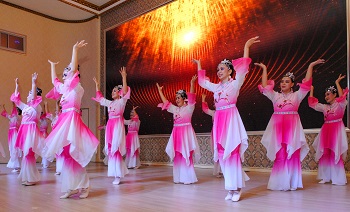 Mr Velayutham Rajoo, a staff at the Vimal Grand Hall, praised the show and said that it helps ease racial tensions. WWF-Malaysia Corporate Engagement (Protected Area) manager Sharon Lo Soo Tee said she was moved by the show, especially when she saw the happy faces and unity displayed by the performers. She emphasised that these are the elements in achieving peace.