On the first day of 2020, the year designated by the Soka Gakkai as the Year of Advancement and Capable People, some 10,000 SGM members and guests gathered at 42 venues to join New Year's gongyo meetings.
This year is truly a significant year for Soka Gakkai members as it marks the 90th anniversary of Soka Gakkai's founding; the 60th anniversary of SGI President Daisaku Ikeda's inauguration as the third Soka Gakkai president; the 45th anniversary of Soka Gakkai International (SGI)'s establishment; the 20th anniversary of President Ikeda's second visit to Malaysia; the 20th anniversary of President Ikeda's conferment of an Honorary Doctorate of Letters by Universiti Putra Malaysia (UPM) and also the tenth anniversary of President Ikeda's conferment of an Honorary Doctorate of Humanities by the University of Malaya (UM).
| | |
| --- | --- |
| | |
| Perak | Sarawak |
| | |
President Ikeda sent his congratulatory message to encourage SGI members in 192 countries and territories, urging them to "advance together wisely, harmoniously, and joyfully, accumulating 'treasures of the heart'"; "advance, calling forth new capable Bodhisattvas of the earth and encouraging and fostering them"; and "advance, leading the way to harmony, peace and prosperity for our families, communities, homelands and the countries where we live."
President Ikeda also wrote several waka poems for the New Year, praying fervently for the members' health, victory, and also the harmony and prosperity of the world.
In the meetings, the participants watched a SGI video showing members celebrating the New Year with comrades around the globe.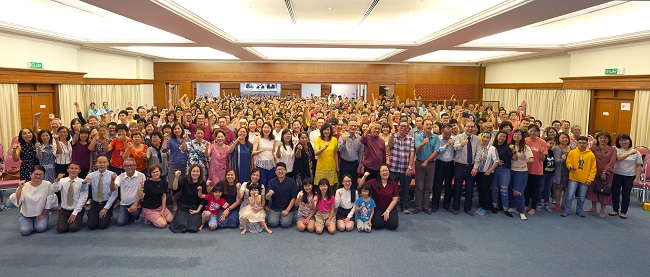 Sabah
In his speech, SGM General Director Koh Sia Feai, who attended the meeting held at the SGM Culture Centre (and also in Selangor), expressed his deepest appreciation to all SGM members in adorning 2019 with great victory and memorable moments. He also took the opportunity to announce the momentous news of the establishment of Soka International School in Negeri Sembilan and further urged the members to support this huge project with abundant daimoku and financial contributions.
Lastly, Mr Koh asked the members to advance along the path of kosen-rufu and broaden it as well.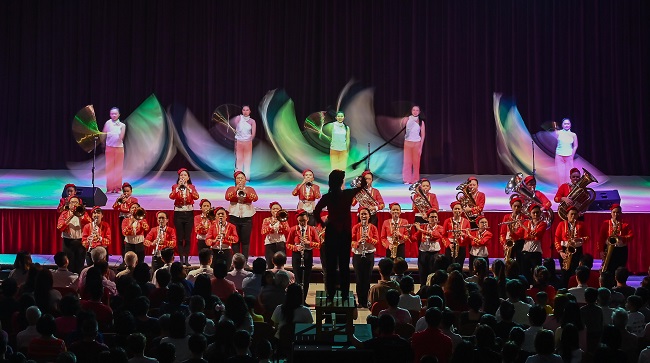 Kuala Lumpur