(Kuala Lumpur, August 25) Since the outbreak of Covid-19 pandemic, reports have shown rising number of cases of domestic violence. While women and girls were already being exposed to different forms of gender-based violence even before the pandemic, the lockdown, Movement Control Order (MCO) and other measures implemented during this period have led to a phenomenon of what the United Nations has called the "shadow pandemic."
Upholding the spirit of "leaving no one behind," Soka Gakkai Malaysia (SGM) has donated RM20,000 to Women's Aid Organisation (WAO), an NGO that provides free shelter, counselling and crisis support to women and children who experience domestic violence.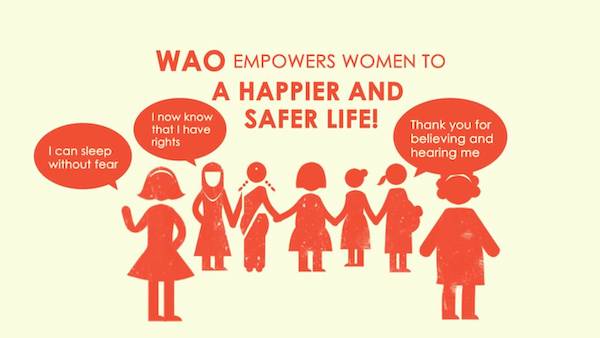 The donation was made on July 29. Following that, representatives from SGM and WAO held a special dialogue session on August 18 to further discuss about the current situation on ground, especially the plight of women and children under prolonged lockdown, as well as the long term vision in creating a society that respects women's rights and promotes gender equality.
In his 2021 Peace Proposal, Soka Gakkai International (SGI) President Dr. Daisaku Ikeda wrote, "Amid the increasing normalisation of the crisis in daily life and the focus on the need for each person to take steps to protect themselves from the virus, we risk neglecting the particular hardships faced by society's most vulnerable members."
With this in mind, SGM pledged to maintain an active commitment to protect and support the marginalised and vulnerable groups whose plight risks being overlooked.
If you are experiencing domestic violence, please contact:
WAO Hotline: +603 3000 8858 (24 hours)
SMS/WhatsApp TINA: +6018 988 8058 (24 hours)
Press Contact: Koo Wei Qian
E-Mail: WeiQian.Koo@sgm.org.my
Facebook: www.facebook.com/SokaGakkaiMalaysia