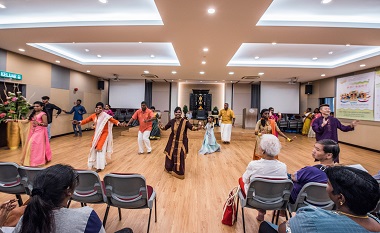 Penang
The Year of Brilliant Achievement in the New Era of Worldwide Kosen-rufu has been one filled with great victory and monumental achievements for Soka Gakkai Malaysia (SGM) as a whole. The members of the SGM Amala Group – SGM members who are ethnic Indians – nationwide celebrated the SGM Amala Group anniversary, which falls on October 28, in gatherings filled with the cheers of victory and happiness. In two areas, members chose to celebrate the 29th anniversary of the group's establishment (the Amala Group was formed on October 28, 1989) on November 18, coinciding with Soka Gakkai Founding Day.
In his message for this year's Amala Group anniversary celebrations, SGM General Director Koh Sia Feai urged group members to continue striving in shakubuku, stating that it "is the mission we embrace as Bodhisattvas of the Earth" and "an act of the greatest good." He also encouraged group members to "earnestly read and study The New Human Revolution from now on and steadfastly walk the path of mentor and disciple." Mr Koh's message was read out in the gatherings in English and Tamil.
In Kuala Lumpur, two celebrations were held at the SGM Selayang Centre in Selayang Kuala Lumpur (on October 18) and the SGM Culture Centre, Cheras (on November 18). Over 160 people, including new friends, attended these gatherings. In these gatherings, members shared their experiences in overcoming various victories through faith, such as illness, unemployment and financial difficulties.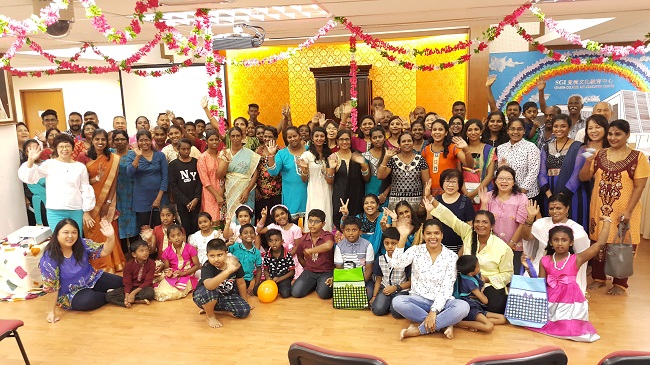 Kuala Lumpur
Participants were also entertained by the various performances, especially those by the Junior Division members. Members of the Dove Dance Group also performed at the gathering in the SGM Culture Centre. They also studied the Gosho and key Buddhist principles such as faith, practice and study.
The SGM Penang Amala Group held their anniversary celebration on November 18 at the SGM Penang Culture Centre in Bayan Lepas. Over 150 members and new friends attended this joyous celebration, which also saw the attendance of members from Kedah. Other than experience sharing, participants also studied the lineage of Nichiren Buddhism and faith in daily life, and reviewed the achievement of the Amala Group over the 29 years of its establishment.
During SGM's Professors of Happiness expansion campaign in 2017 and 2018, Amala Group members also strived their very best to share Buddhism with family and friends and expanded the solidarity of Bodhisattvas of the Earth in our nation. Several Amala Group members even shared their shakubuku victory reports in other meetings prior to these celebrations. This year's celebrations were truly adorned by attaining victory in shakubuku and propagation, creating a historic moment in the history of the SGM Amala Group.