The Selangor Symphony Youth Orchestra (SSYO) held a concert at the SGM Perak Culture Centre on 3 June, attracting some 350 music enthusiasts.
The concert was one of the stops of the orchestra's "From the New World" tour, featuring 50 young musicians aged 11–24 who passionately shared their love for music.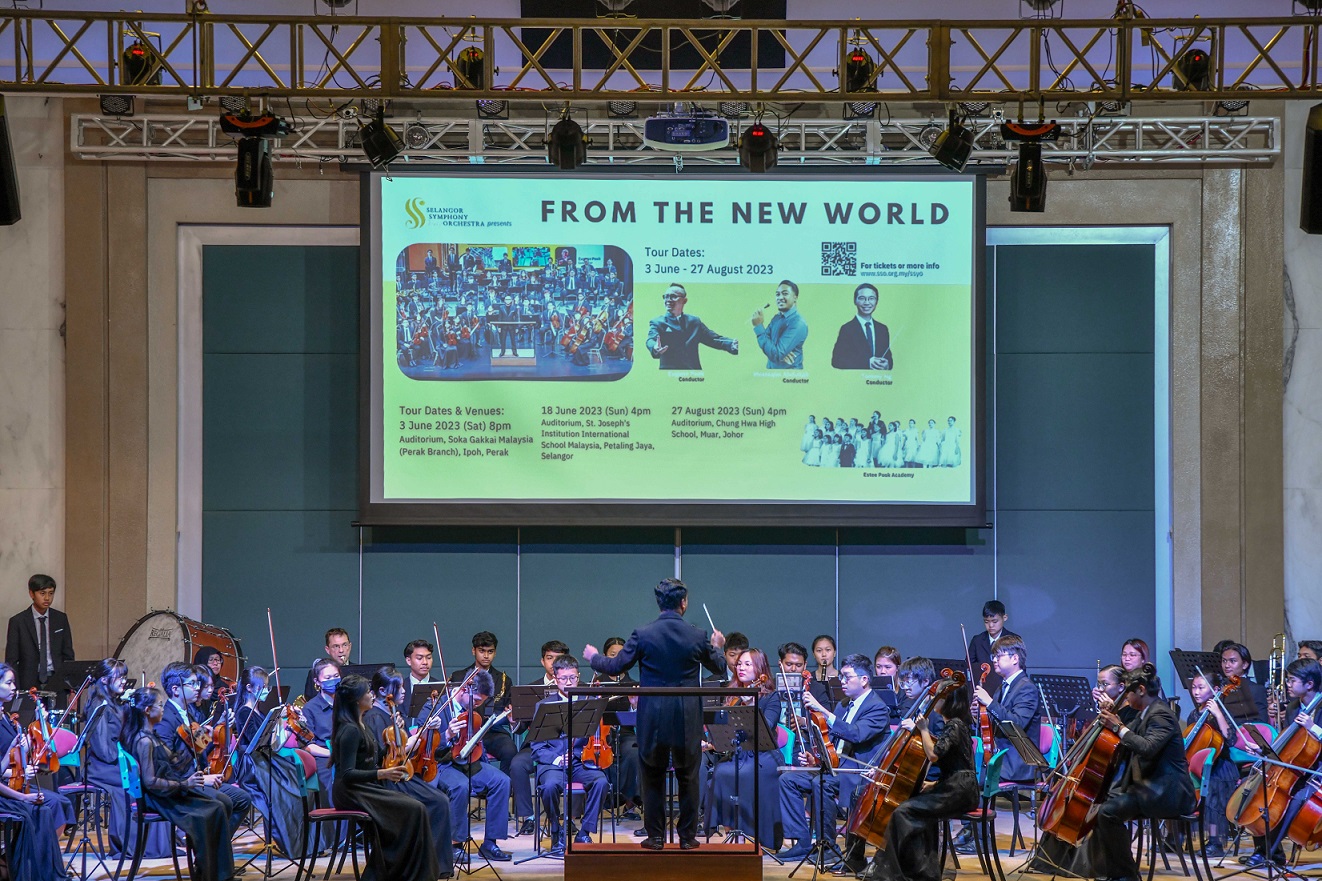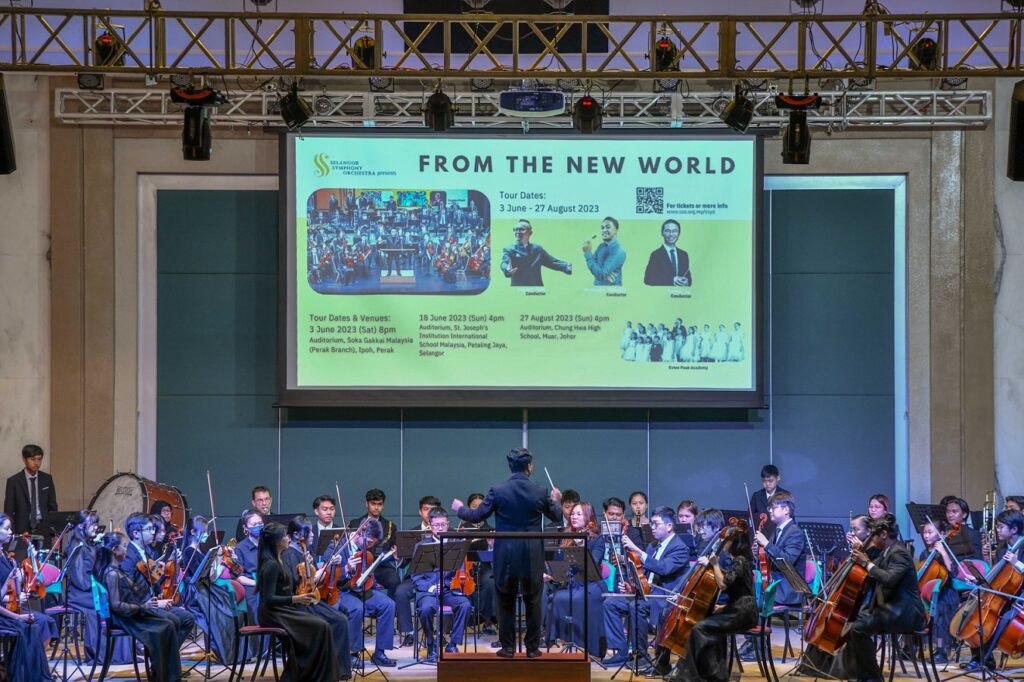 The conductors were SSYO's music director Eugene Pook, string coach Tommy Ng and brasswind coach Mustaqim Abdullah.
Its theme "From the New World" refers to Czech composer Antonín Dvořák's Symphony No. 9 "New World," which was one of the highlights of the concert.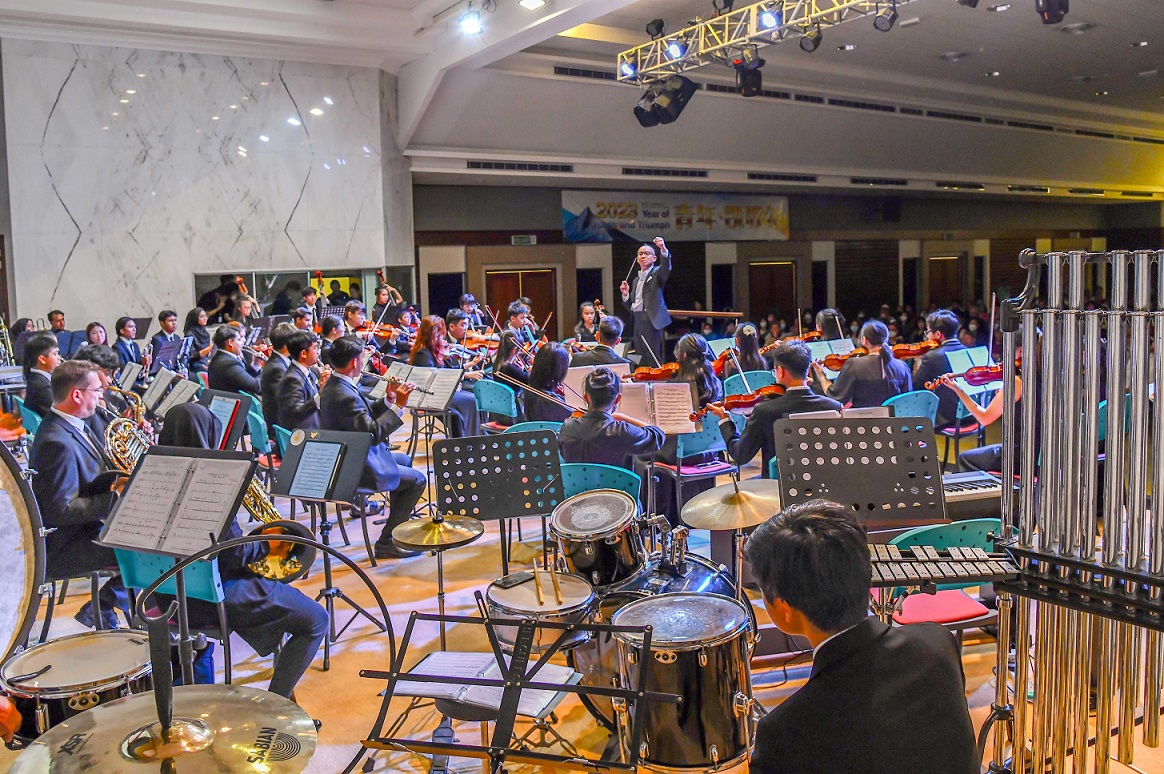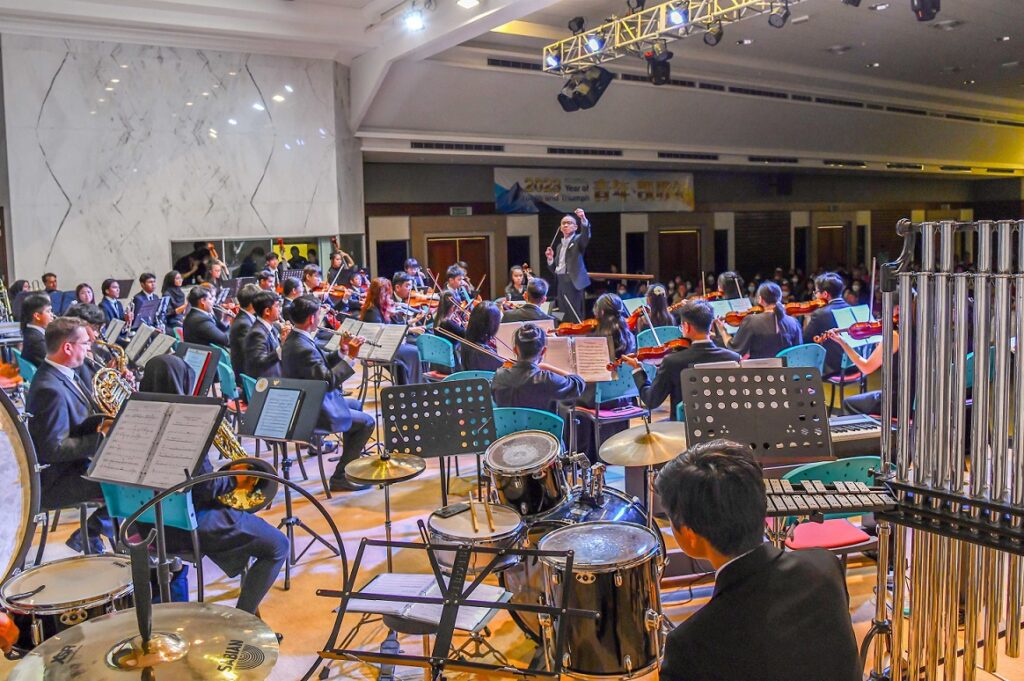 In addition, SSYO performed more than ten other classical masterpieces which included Tchaikovsky's "1812 Overture" and "Sleeping Beauty Waltz." The Petaling Jaya-based orchestra also performed "Heal The World" with Ipoh-based Estee Pook Academy.
The concert was well-received by the audience who filled the auditorium with applause, creating a lively atmosphere. The conductors also introduced various types of orchestras and the qualities required to become a conductor.